Evolution addresses DriveClub delay after "long and hard winter"
PS4 racer on the final lap.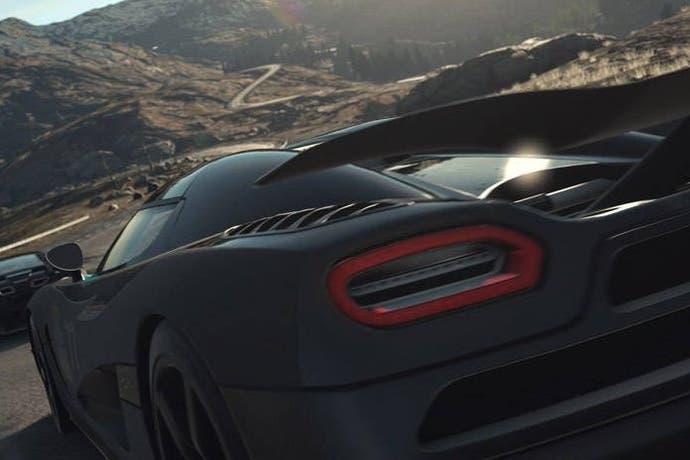 Evolution Studios has explained the delay to DriveClub that pushed the PlayStation 4 racing game out of the console's launch window and into October 2014.
In a post on the PlayStation Blog, game director Paul Rustchynsky, who took charge of development in February, said DriveClub was delayed in order to focus on improving its dynamic menu.
"The dynamic menu is key to how much fun you're going to get out of the game because it is the glue that connects you to everyone else in the DriveClub community," he said.
"Whenever you fire up the game; between every race you play, and when you log in to DriveClub on your phone or tablet, the dynamic menu has to be slick to ensure your experience is seamlessly connected. Essentially it's where you discover what to play, and who to play with.
"It's also absolutely vital to our ambition of growing a vibrant network of millions of connected clubs, who all share the excitement of driving amazing cars together. Whether they play just to have fun, or to complete every challenge and beat their rivals in every race, it's this connected community who will keep the game fresh and enjoyable well after launch, so it makes sense for the connectivity to be perfect.
"No racing title has ever combined the development of a socially charged, multiplatform dynamic menu with all the other connected online elements that DriveClub delivers. We know that what we are creating here is hugely ambitious and we're proud of the fact that we're getting close now because we're a relatively small studio. The progress we're making is great, so I'm looking forward to showing you more as development continues and prove that all the hard work has been worth it."
Evolution is also working to improve the game's visuals, audio, driving physics and clubs feature. On clubs, Rustchynsky said Evolution had changed it so they support up to six players instead of 12 "because the game is more fun with tightly-knit clubs and it paves the way for awesome six on six club races".
Rustchynsky reiterated Sony's promise to make the PlayStation Plus Edition of DriveClub available to those who subscribe to the service when the game launches in October.
"Offering a selection of cars and tracks from the complete version, we think it's the perfect way for those new to the genre to get an idea of what the full DriveClub experience is all about," he said.
Evolution has had a difficult time with DriveClub, and a number of key developers have left the project over the last year. In March it suffered layoffs alongside Guerrilla Cambridge and SCE London Studio.
The delay and the departures had caused some to worry about the project, and in the blog post Rustchynsky admitted it had been a "long and hard winter".
"We appreciate that there's a lot of anticipation and excitement for everything that DriveClub promises to be, so we hope that you understand why we won't compromise on quality to rush it to you," he concluded.