How the developers of Driveclub survived the end of Evolution
"It wasn't a shock at the end of the day."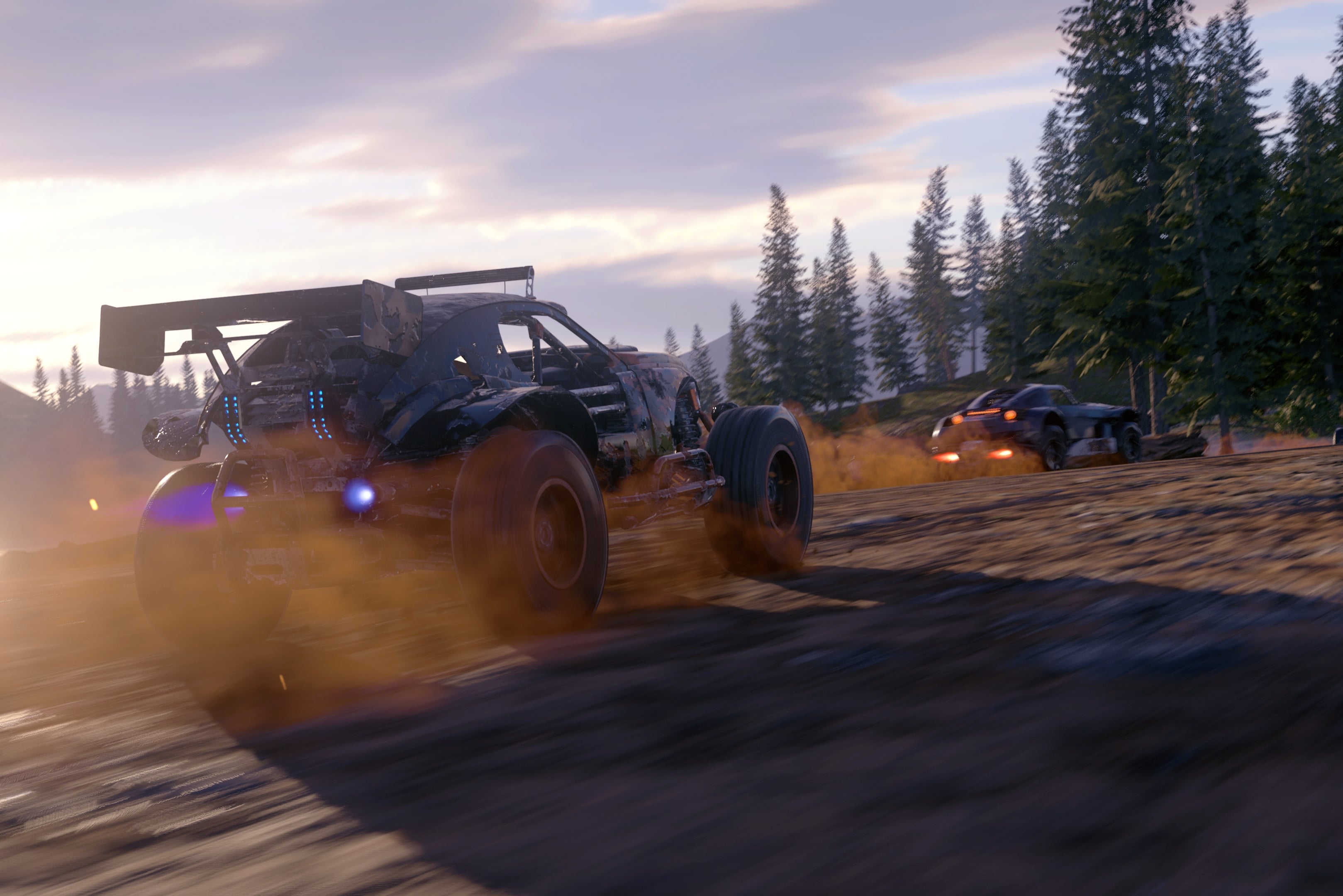 Amid the great Driveclub U-turn the future looked bleak for many of the people at Evolution Studios.
Staff at the Runcorn, Cheshire-based studio faced redundancy even as they were working hard to turn the embattled PlayStation 4-exclusive racing game around after its disastrous October 2014 launch. It turned out they were made redundant when Sony closed the doors on Evolution in March 2016. But things have a funny way of working themselves out.
While Evolution is no more, its spirit lives on at UK racing game developer Codemasters, who snapped up the Driveclub team just a month after Evo shut down and set them to work on a new racing game that would become OnRush.
It's fair to imagine it's been a bit of a rollercoaster ride for the developers of OnRush, who met in the pub in the aftermath of Evolution's closure to thrash out their future.
"We were sitting down in the pub trying to work out, well, what is the next game we're going to make?" Paul Rustchynsky, Driveclub's game director and the man who oversaw its transformation from its troubled early days to its final form, told Eurogamer.
"We didn't know at that point. We started brainstorming on, well, what do we like about racers we played in the past? What sort of elements do we want to bring into the modern day age? Then the conversation turned into, what are the things we most like about racing games, and what are the things we dislike most about racing games? And how do we fix those problems?"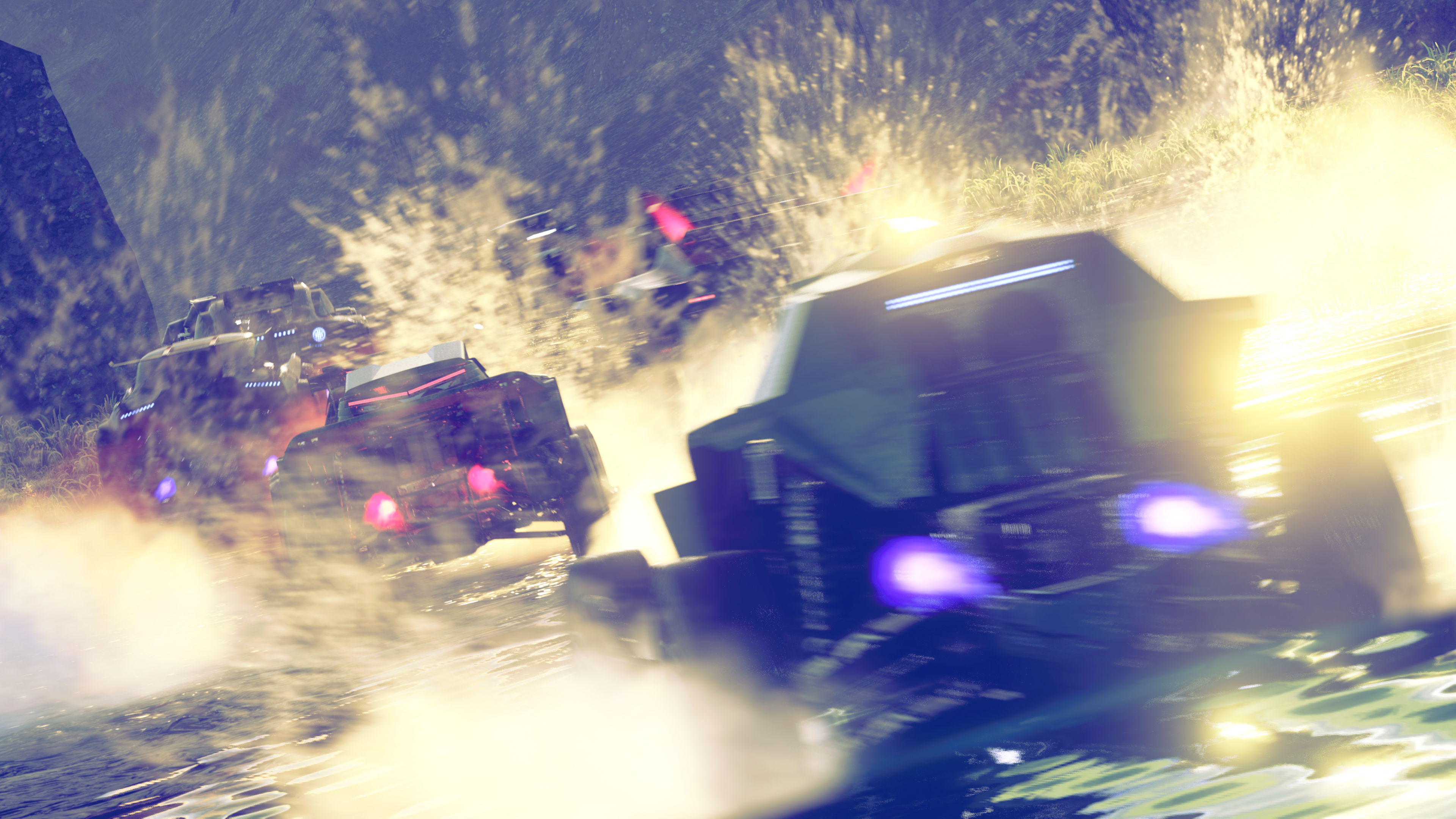 Rustchynsky and co's answer is OnRush, a new type of arcade racer designed to get people into the game quickly and help those who aren't the best at racing games compete and have fun. Rustchynsky says the team spent half a year experimenting and prototyping in a bid to "find the fun". Now, with an open beta set for May, OnRush hurtles toward release at pace. (For more on how OnRush plays, be sure to check out the video, above, from our Ian Highton.)
It's a far cry from the disastrous launch of Driveclub, which was supposed to be a high-profile PS4 launch title. After a handful of delays, each adding millions to the game's budget and development crunch to staff, Driveclub eventually came out in October 2014. But severe online issues marred the launch, leaving the game unplayable for many. Evolution suffered a round of layoffs in 2015 as Sony shifted focus to updating Driveclub as a service. Then in March 2016, despite a raft of updates that left Driveclub in a pretty good state, Sony shut down the studio entirely.
"There's no definitive reason as to why," Rustchynsky tells Eurogamer, two years later. "Sony have the freedom to do what they want. It wasn't a shock at the end of the day. We parted ways on good terms. We knew in the future at some point we'd probably work with them again, and here we are with OnRush on PS4."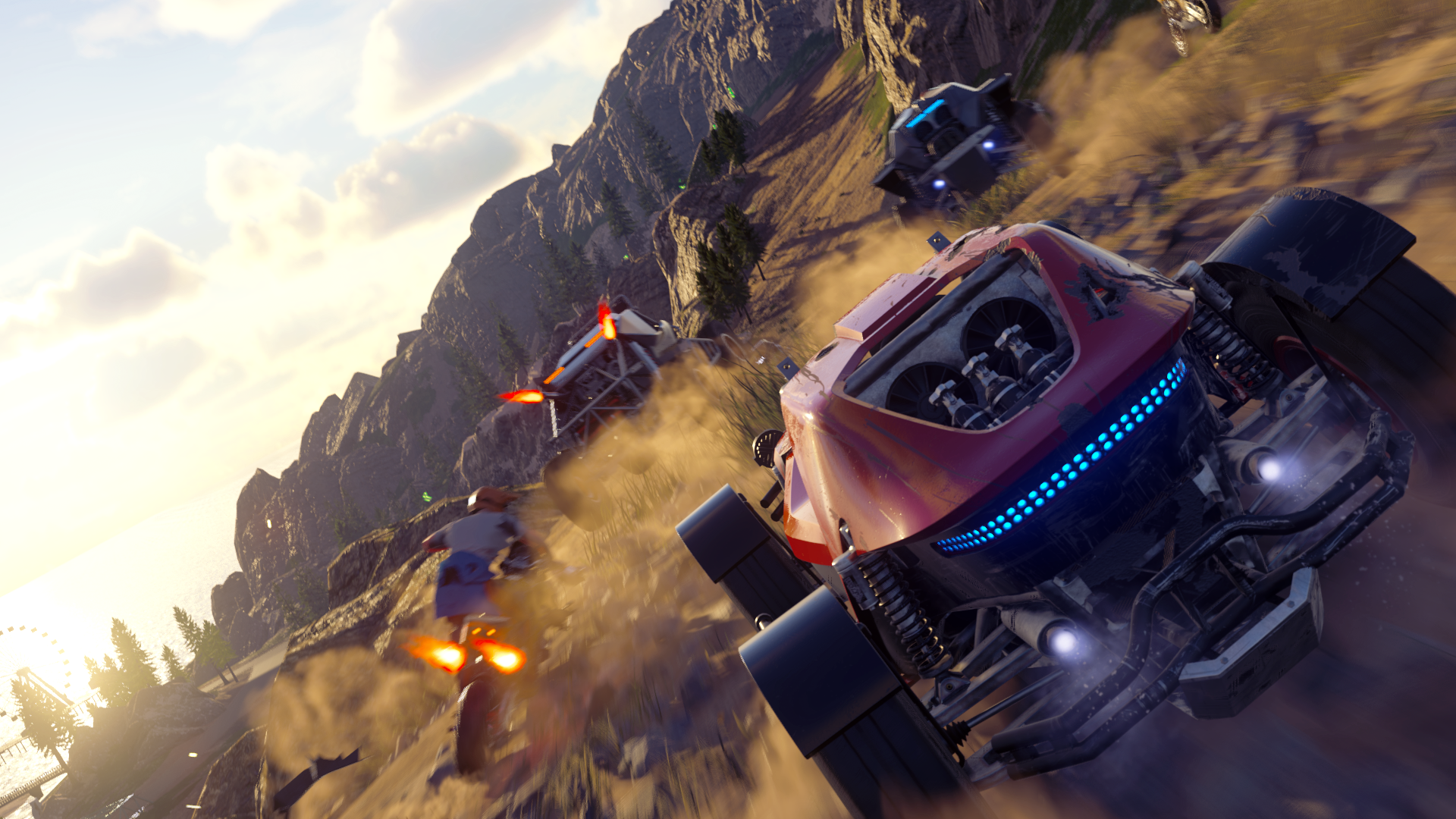 At the time, Sony said it decided to shut Evo down after it had "reviewed and assessed all current projects and plans for the short and medium term" across its European studios.
Sony's statement was evasive in the extreme, but what's clear is Driveclub's development and launch issues certainly contributed to Evolution's downfall.
"We didn't get the best start at the gates," Rustchynsky explained. "We made a few mistakes with how the game launched, and that put us on the back foot from the start. But if you look back on how people reflect on Driveclub, with Driveclub VR, with DriveClub bikes, the service, the season pass and all the community features we added to the game, people look back on it very fondly nowadays.
"Those first few months just didn't go well, and it can be difficult to recover sometimes."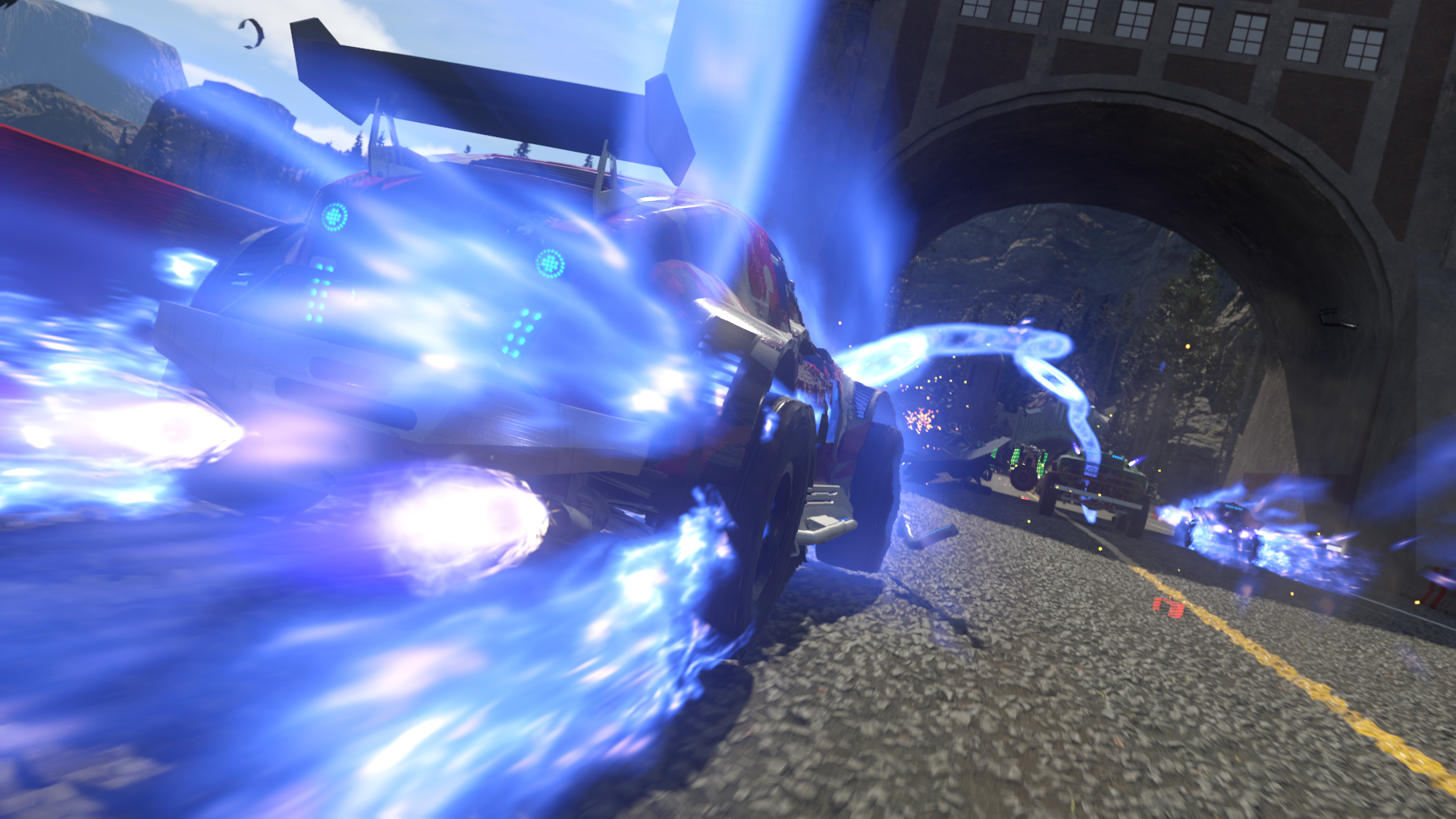 Despite the launch and redundancies and eventual closure of Evolution, Rustchynsky looks back at his time working on Driveclub fondly.
"We loved our time working on the game," he says. "And if anything, that service afterwards was some of the best times I've had in games development, where we were able to work with the community to deliver what they wanted.
"I wouldn't say we pioneered services, but we were one of the first games where we actually, month on month with a game, kept pushing out new content and new great features and were listening to the community day by day. I loved working on it, but here we are, two years later."
As you'd expect, Rustchynsky and the rest of the OnRush development team learnt much from the Driveclub development experience. The team hope to avoid the severe online issued that turned Driveclub's launch into such a disaster and plan to react to player feedback quickly.
"We're working much smarter than we've ever done before based upon all the lessons we learnt," Rustchynsky says.
"We made mistakes and it's important you learn from them. From a networking side of things, we're working with GameSparks, which is owned by Amazon. We're doing all our online servers, so we're confident in that side of the game. We built an engine this time around, which is significantly more flexible in terms of iteration and prototyping and adding new features in. And we've got everything from the server side that can be changed on a moment to moment basis. So, if something's out of bounds when the game launches, whether that's the vehicle classes, the abilities or the handling or the game modes, we can tweak all of those things on the fly via the servers. We've built this with flexibility in mind, so we can react to the situation as things unfold."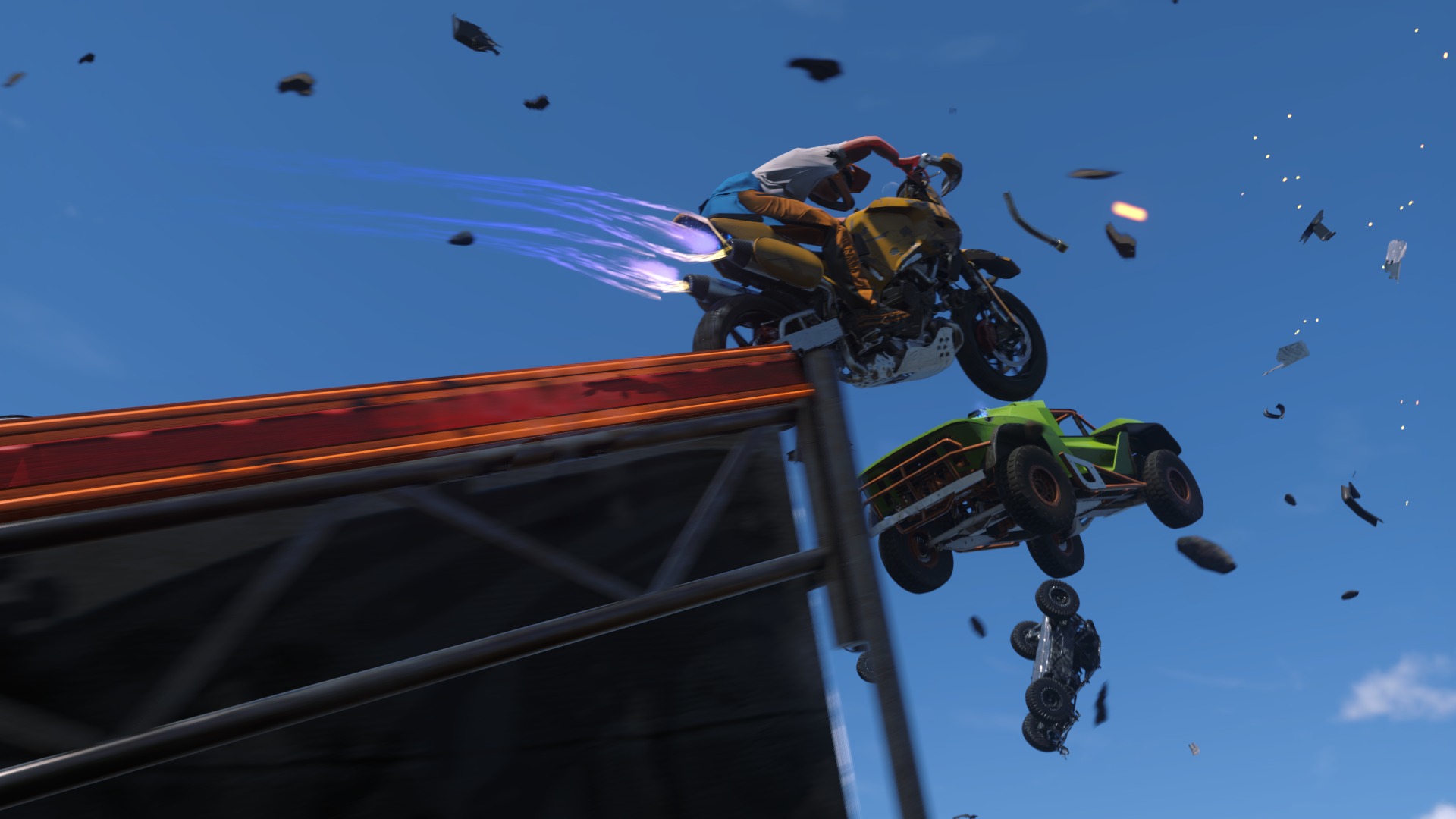 An open beta planned for May should also help iron out any online kinks before OnRush launches proper on 5th June.
It's interesting to contrast the fate of the developers of Driveclub with that of the developers of Fable, who were taken by surprise by Microsoft's decision to shut down Lionhead in March 2016. I understand Sony gave Evo staff a heads-up about its intention to close down the studio, which afforded them the time to set up a deal with Codemasters to pick up the team just a couple of weeks after Evo's fate was announced. Some Lionhead staff, on the other hand, banded together to try to safeguard jobs by finding funding for the formation of a new studio that would have finished and shipped Fable Legends under license from Microsoft, but they ran out of time before many of their colleagues understandably found new jobs. Now the developers of Driveclub are preparing to once again launch a racing game on PS4, among other platforms, whereas the developers of Fable Legends were scattered to the wind. Again, it's funny how things work out.
"We loved our time at Sony," Rustchynsky reiterates. "We had a fantastic experience on Driveclub. But you know, things change. Maybe they didn't want to continue Driveclub or develop some of the ideas we had for some other games. But it's all worked out. It was fantastic that Codemasters were in the position whereby just a month after we left Sony we could roll straight into those guys and hit the ground running.
"We knew we wanted to stay together. Most of us have been together for a decade or so. We're kind of family. Some have been there for nearly 20 years. Working together at the same studio working on racing games. We work together so well. It was just amazing how fluid the situation was. We had to start from scratch - no engine, no actual concept to move onto straight away. But we were able to get that high level direction so quick."
Will you support Eurogamer?
We want to make Eurogamer better, and that means better for our readers - not for algorithms. You can help! Become a supporter of Eurogamer and you can view the site completely ad-free, as well as gaining exclusive access to articles, podcasts and conversations that will bring you closer to the team, the stories, and the games we all love. Subscriptions start at £3.99 / $4.99 per month.