EA Sports shoots for balance with FIFA 16
A goal worth striving for.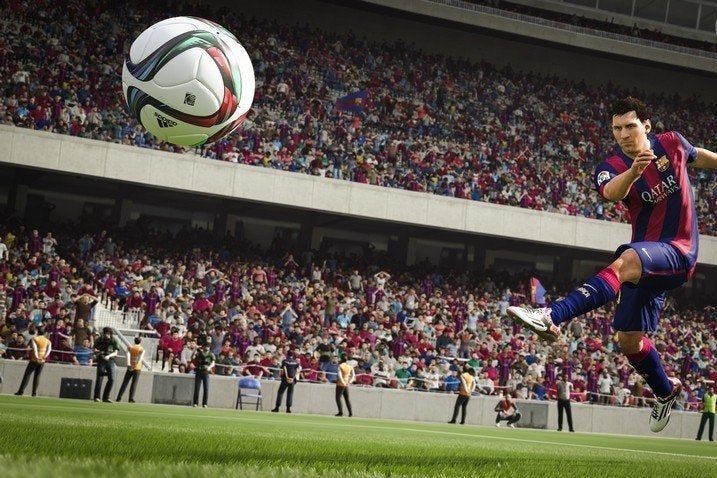 EA Sports is striving for a balanced experience for FIFA 16.
During the EA 2015 press conference this evening, FIFA chief David Rutter took to the stage to reveal the first gameplay details about the game, due out 24th September 2015.
It sounds like FIFA 16 defenders will do a better job of tracking fast-paced players. Pace, FIFA 15 players will know, was perhaps the most influential offensive attribute in last year's game, so this is good news.
Rutter said defenders will hold a better shape, so will be able to break down attacks more often. There's also better interception intelligence, which should go some way to combating those annoying through balls.
Elsewhere, you can now "pass with purpose", which is a stronger, faster, driven pass. But there's a risk your target will fail to control the ball.
There's also something called "no touch dribbling", which lets you separate the player from the ball, allowing for Messi-style dribbling.
And finally, FIFA Trainer pops button prompts on top of the controlled players, suggestions actions you should take. This is designed for newcomers and those hoping to learn new things. Don't worry - you can turn it off.