EA reselling 17 Command & Conquer games in one box for some reason
UPDATE: UK price and release date revealed.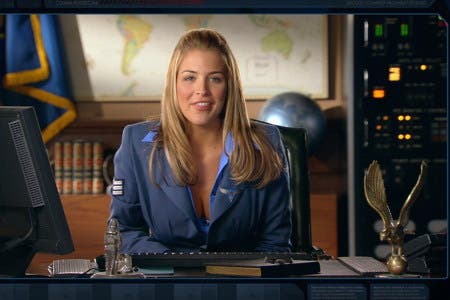 UPDATE: EA has released UK specific information for Command & Conquer: The Ultimate Collection.
It's out on 5th October 2012 for £24.99. The shops you can get it from are listed by EA on the official website. Alternatively, you can download it from Origin.
As mentioned below, the boxed version does not include a disc. Instead it includes a code for a download.
ORIGINAL STORY: I didn't realise there were 17 Command & Conquer games. But EA has dug them all out and stuffed them inside a box for resale.
There are a lot of expansions, would you believe, and the whole platter is listed below.
The box is formally known as Command & Conquer: The Ultimate Collection, and is coming to PC in October priced $49.99 (I can't find a UK or Euro price yet). Clearly, that's cheaper than it would be to buy all 17 games separately.
But I don't know why you'd want 17 Command & Conquer games, other than to play Red Alert at lunch at the office.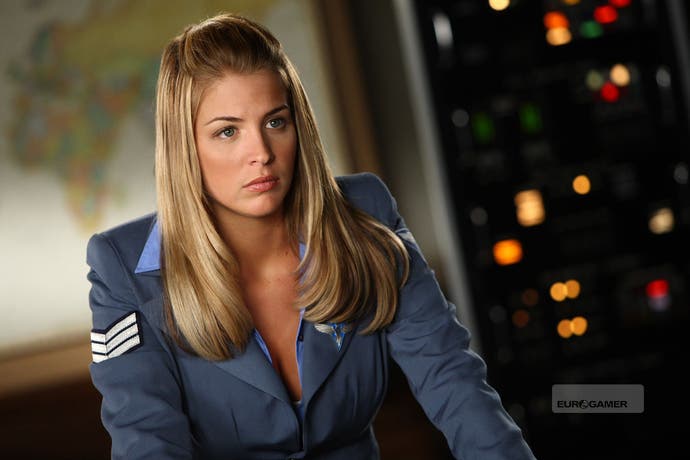 Nevertheless, there are a couple of things going for this box. First: all the games work on Windows 7 and Vista. I peered around the internet and couldn't find digital versions of some of the earlier C&C games available anywhere. Second: early beta access to the new free-to-play Command & Conquer game.
Third: the terrible first-person shooter Command & Conquer: Renegade is in there!
Buy The Ultimate Collection in the shop, and you'll get download codes for all the games, as well as a music compilation and some commemorative art. Buy online, and you won't get that art, whatever it turns out to be.
Command & Conquer has a wonderful strategy heritage, even if it's lost relevance over the years. The best games are obviously the Red Alert ones, for they are full of wonderfully camp pantomime playfulness. I'm talking about the cheesy full-motion video cut-scenes, of course, which have boasted a curious array of pretty people and actors over the years. Red Alert 3 starred sacred Rocky Horror star Tim Curry, and Hollyoaks pin-up Gemma Atkinson. The only way Eurogamer could deal with this was to send our inimitable Ellie Gibson to interview them, lest you forget.
We've spoken to long-time Kane actor Joe Kucan, too, who's been acting in games since that became a possibility.
The 17 Command & Conquer games:
Command & Conquer
Command & Conquer: The Covert Operations
Command & Conquer: Red Alert
Command & Conquer: Red Alert - Counterstrike
Command & Conquer: Red Alert - The Aftermath
Command & Conquer: Tiberian Sun
Command & Conquer: Tiberian Sun - Firestorm
Command & Conquer: Red Alert 2
Command & Conquer: Red Alert - Yuri's Revenge
Command & Conquer: Renegade
Command & Conquer: Generals
Command & Conquer: Generals - Zero Hour
Command & Conquer 3: Tiberium Wars
Command & Conquer 3: Kane's Wrath
Command & Conquer: Red Alert 3
Command & Conquer: Red Alert 3 - Uprising
Command & Conquer 4: Tiberian Twilight