EA makes SimCity Amusement Park expansion official
Draw rails like roads.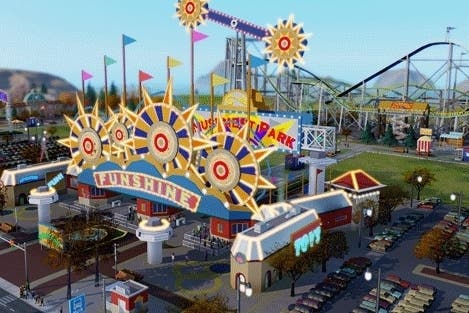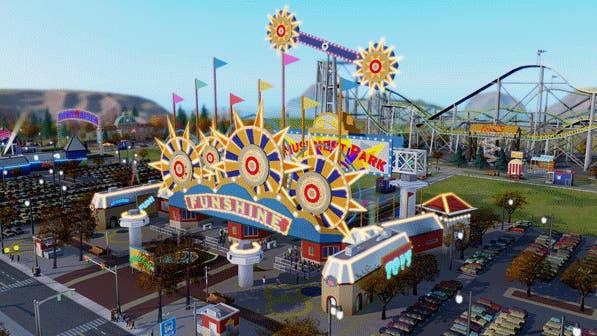 EA has announced the SimCity Amusement Park expansion that leaked earlier this month.
It's out on 28th May on Origin. EA is yet to announce the price.
The Amusement Park is a tourist attraction similar to casinos and landmarks, gameplay scripter Jason Halvorson explained. "Running a successful Amusement Park is almost a mini-game in itself."
Your city will earn money from the Amusement Park by having guests go on rides and buying goods from concession stands, as you'd expect. But unlike landmarks and casinos, you need to get your park guests to rides and stands in the most efficient way possible. "It means you're really going to need to pay attention to the layout of your park in order to maximise profits," Halvorson said.
You need to place one of three main gates for your park to get going. Each comes with one ride, one concession stand and a stub of road.
There are a number of modules. Signs attract more tourists to your park as well to your entire city. Main attractions are the rides, which include roller coasters, Ferris wheels and go-karts. Secondary attractions are cheaper than main attractions, have a lower maintenance cost but don't satisfy as many riders and don't add as much attraction. They include the drop tower and carousel. Concession stands are the cheapest attractions and have a small capacity, but churn through guests quickly.
Of most interest is the mini train station, which lets you customise the rail like a road. The rail can go through tunnels and over bridges. You can connect two train stations together to form a transport system for guests.
The modules become available as you increase your daily profit and upgrade your park to higher levels.