EA community chief tweets #Skate4, internet loses its mind
UPDATE: EA says it's not in the works. Boooo!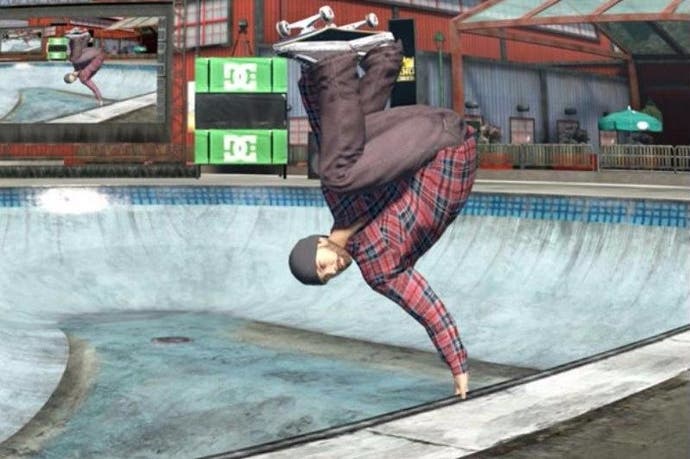 UPDATE 1st Feb 2017: It turns out Skate 4 was a half-pipe dream after all. EA has said it's not making it.
In a question and answer session with analysts last night, EA executives put the breaks on the Skate 4 hype train after a community chief set the internet alight with a single tweet.
"Much to the dismay of the many people that email me on a fairly regular basis, we are not presently making Skate 4," EA boss Andrew Wilson said, "and so that will not be in fiscal year 2018."
So there you have it. No Skate 4. Booooo!
ORIGINAL STORY 30th Jan 2017: Over the weekend, EA community manager Daniel Lingen tweeted #Skate4, and the internet lost its collective mind.
The bare-bones tease was enough to spark a whopping 20,000 likes and 10,000 RTs on the social network, showing internet demand for another game in EA's silly skating series is as strong as ever.
Here are a few of the excited reactions:
A year ago, I reported almost every comment on EA's Instagram was "Skate 4".
A year later, and a cursory glance back at EA's Instagram shows that, yep, pretty much every comment is still "Skate 4".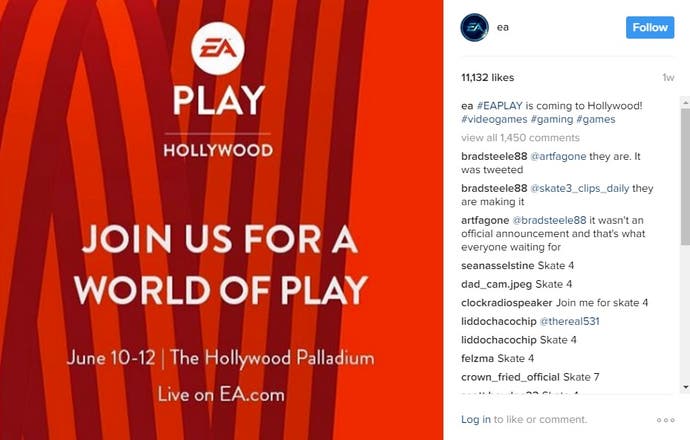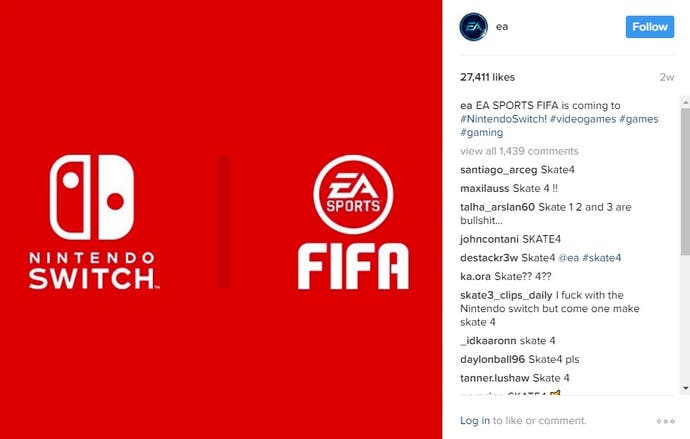 Dare we dream Skate 4 is in development? Our fingers are crossed, because if not, we're left with this mess: