Dying Light has reached 3.2m players
A new record for Techland.
Dying Light has currently reached 3.2m players, developer Techland has announced.
It was the best-selling game in the United States, the UK, France, Poland, Sweden, and Australia among other major markets.
Given that Dying Light only launched 45 days ago, this makes its sales a new record for Techland, the Polish studio responsible for Dead Island, its spin-off Dead Island: Riptide, and the Call of Juarez series.
In just over six weeks Dying Light players have killed 378,672,587 zombies and rescued 5,333,912 civilians. That's more than the population of Ireland! Here's some other fun stats Techland released: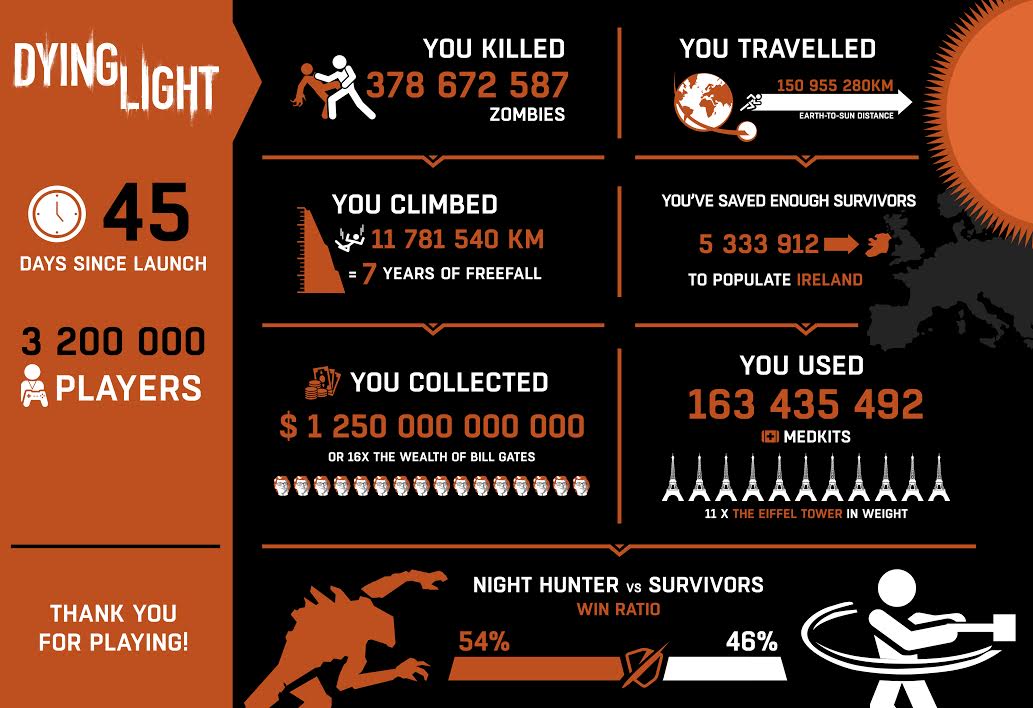 Last week Techland added a free update to Dying Light containing Hard Mode, new weapons, additional outfits and more. Further updates will add more maps, modes, skills, quests, and other original content.