Dreamfall Chapters dev's fjord noir mystery Draugen coming to consoles in February
Out on Xbox One and PS4.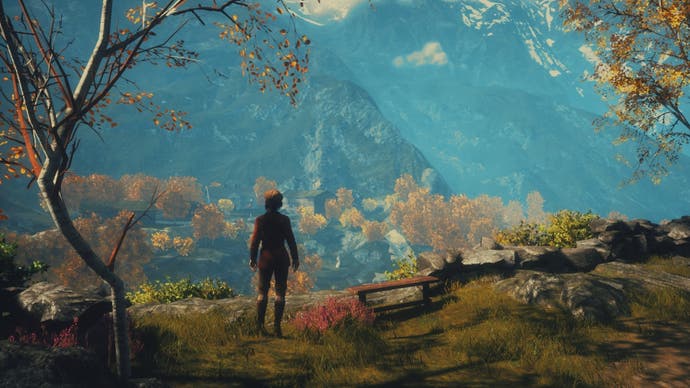 Dreamfall Chapters developer Red Thread Games' first-person "fjord noir mystery", Draugen, will be making its way to Xbox One and PlayStation 4 on 21st February.
Draugen, you might recall, finally launched on PC last May, some six years after its initial unveiling. Over the course of that protracted development, it evolved from survival horror into something closer to a psychological thriller, which, as the developer put it, "has moments of darkness and fear, mystery and suspense, but it also has beauty, peace and poetry."
Draugen's final form unfolds against the picturesque rural backdrop of 1920s Norway, and charts the moodily atmospheric adventures of American traveller Edward Charles Harden and his "gregarious and enigmatic young ward" Lissie, as they search for Edward's missing sister.
Although there's a certain degree of exploratory openness to the beautifully realised Norwegian village of Graavik, Draugen is ultimately a rather linear experience, with precedence given to forwarding its delicately arranged central mystery.
Personally, I found that adventure intriguing rather than riveting (and its bigger twists are perhaps too predictable to have the intended impact), but Graavik is undoubtedly a wonderfully compelling place, both breathtaking and oppressive in its isolation.
Xbox One and PS4 owners searching for a gently evocative mystery might find something to enjoy in Draugen when it launches on 21st February.