Dreamfall dev reveals new trailer for long-awaited psychological mystery Draugen
Due on PS4, Xbox One, and PC next year.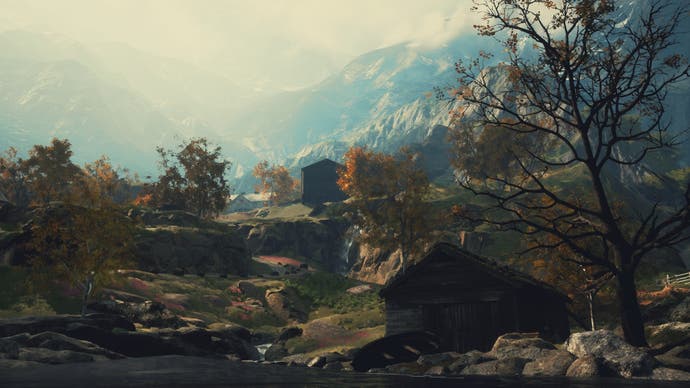 Five years after it was first announced, Dreamfall Chapters developer Red Thread Games has released a new trailer for its single-player psychological mystery, Draugen.
Draugen - a first-person "Fjord Noir mystery" - takes place in 1923, around a scenic coastal community "nestled amongst the fjords and mountains of rural Norway". It's here that protagonist Edward Charles Harden and his "gregarious and enigmatic young ward" Lissie find themselves, as they search for Edward's missing sister.
Interestingly, Draugen's latest trailer, which you can see below, suggests that the game has undergone quite the transition since its original unveiling back in 2013. It was initially pitched as something like a first-person survival horror, which writer and designer Ragnar Tørnquist later described as "Gone Home meets Amnesia". The new trailer (which, while wonderfully atmospheric, is considerably less bleak in tone than its pitch black predecessor), dramatically downplays any horror elements that might still remain.
According to Red Thread, Draugen is "a story about what lies beneath", and delivers a "gripping narrative with unexpected twists and turns". Crucially, the developer notes that Edward is an increasingly unreliable narrator, and the world will change not only with the weather, but with his mental state - likely where any remaining horrors reveal themselves.
As for Harden's ward Lissie, she's described as a "living, breathing, independent companion" that you're able to interact with through "a realistic and dynamic dialogue system". It might all be far from the brooding atmospherics hinted at in 2013, but Draugen's current incarnation sounds extremely intriguing, and there's no denying the beauty of its world.
Draugen is scheduled to release on PC, Xbox One, and PlayStation 4 some time next year.