Wield weaponised words in Dreamfall dev's new game Dustborn
Fuelled by misinformation.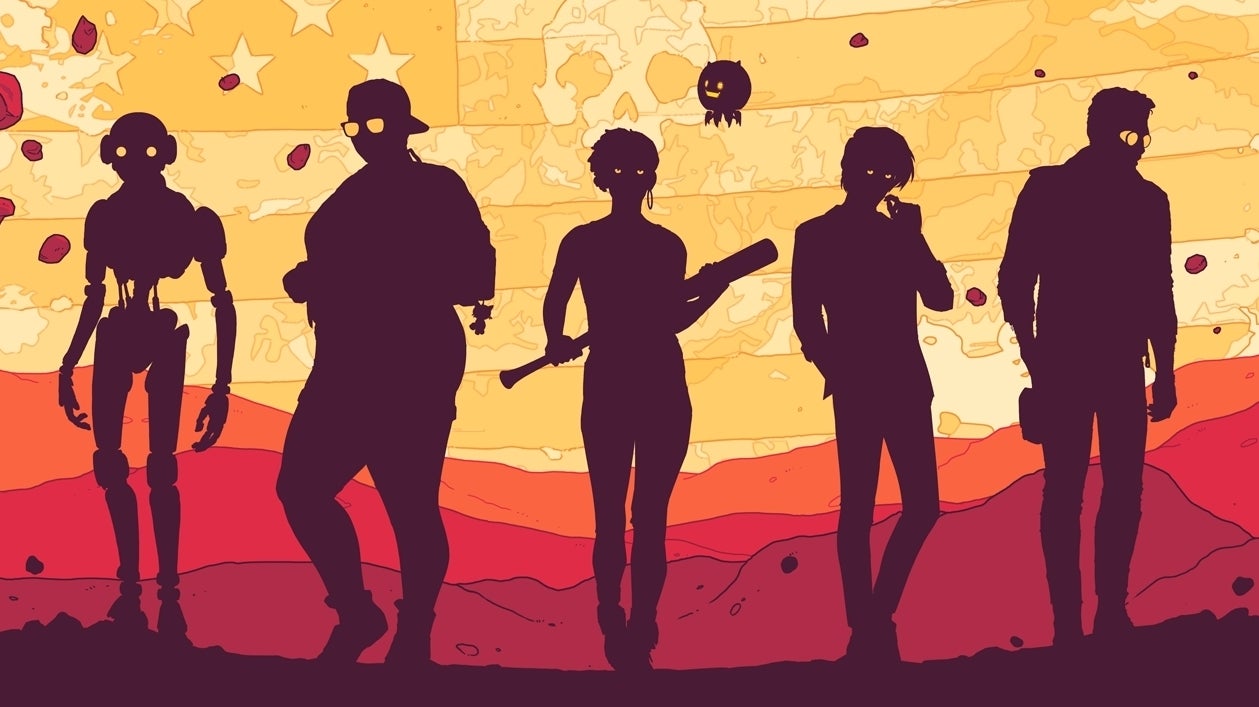 Red Thread Games, the Norwegian developer behind Dreamfall Chapters and Draugen, has revealed a brand new game called Dustborn.
It's a storied, single-player action adventure about a black lady called Pax who recruits and leads a group of misfit friends with weird powers on a road-trip across the Divided States of America (that's how it's referred to).
It's brightly coloured and looks like a graphic novel in motion, and it's going to have more action than in previous Red Thread games. Brilliantly, you'll also be able to wield weaponised words. They'll be fuelled by misinformation and used to fight, manipulate and motivate.
Relationships will be really important. The characters you recruit on your long journey from one coast to the other will each have their own stories and conflicting personalities to deal with.
It looks and sounds interesting to me. Dustborn is coming to PC and next-gen consoles in 2021. There's a Dustborn website if you're interested.