Dishonored dev now making Prey 2, new report claims
Starting from scratch for release in... 2016?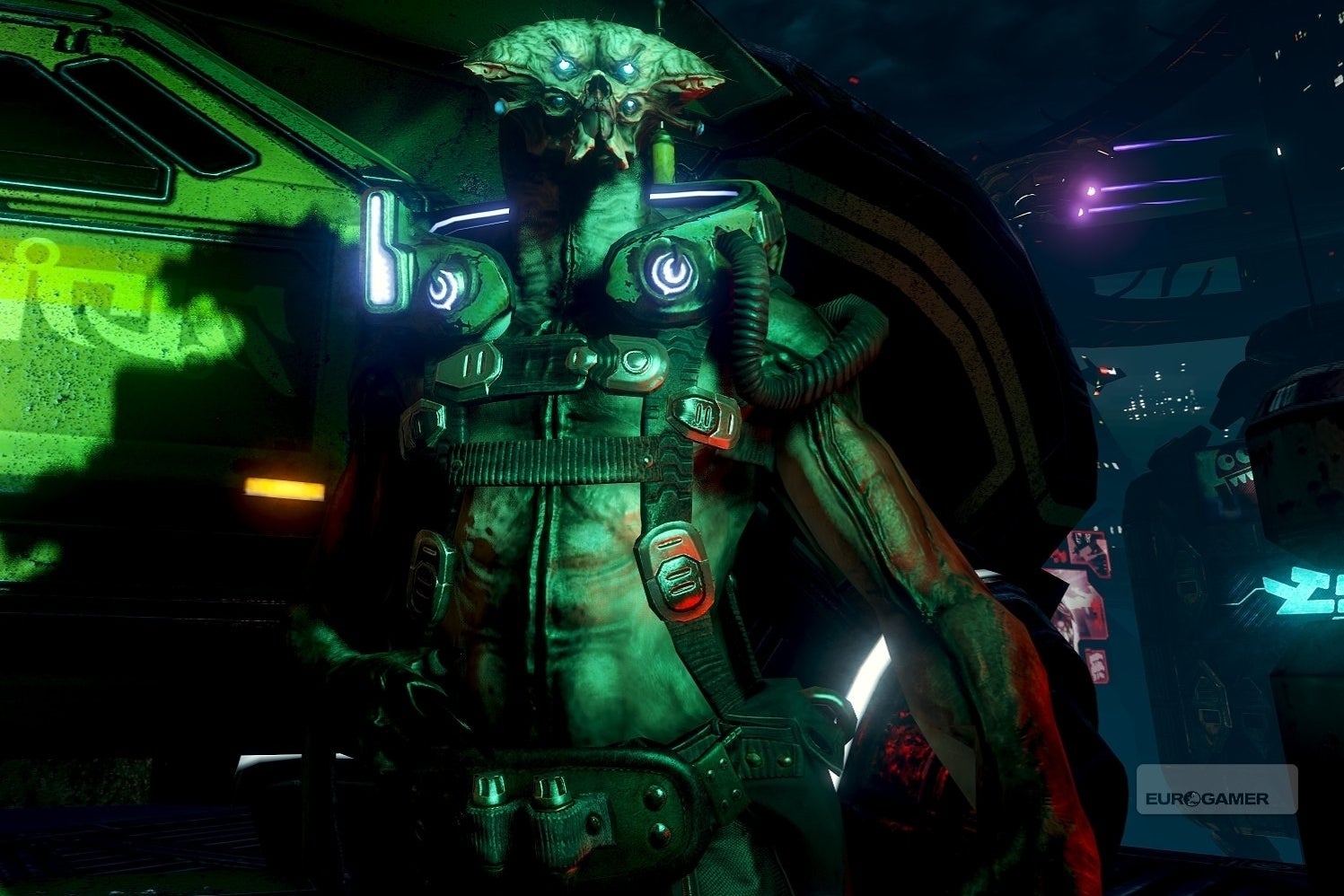 The developer behind last year's Dishonored is now making Prey 2 with a targeted release window of 2016, according to a new report.
Kotaku said Bethesda has assigned the AWOL sci-fi adventure to Arkane Austin, which parent company ZeniMax Media owns, after failing to find an external studio to take on the project following the split with original developer Human Head.
Meanwhile, Prey fansite Alien Noire reports Arkane Austin is remaking the game from scratch using the engine used to create Dishonored, and, apparently, some staff aren't happy. According to Kotaku, the dev team has been encouraged to treat the game like another System Shock.
According to both reports, Fallout: New Vegas developer Obsidian worked on Prey 2 at one point. According to Alien Noire, Sniper Elite V2 developer Rebellion turned down the project altogether, but the UK studio, which made Rogue Trooper for Bethesda in 2009, told Eurogamer this is false.
"We were neither offered - nor turned down - the offer to develop Prey 2," a Rebellion spokesperson said.
The last time Prey 2 was visible was in 2011 when it looked enormously encouraging. Will it be the same game when it surfaces again? Unlikely at this stage.
Arkane has a studio in Austin, Texas, and a studio in Lyon, France. It is thought that the Lyon studio, alongside Harvey Smith, is making a new game in the Dishonored series.
When asked about these rumours, Bethesda said that it refuses to "comment on rumour and speculation."