Prey dev Human Head Studios shut due to "economic realities"
Staff join Bethesda as part of new studio Roundhouse.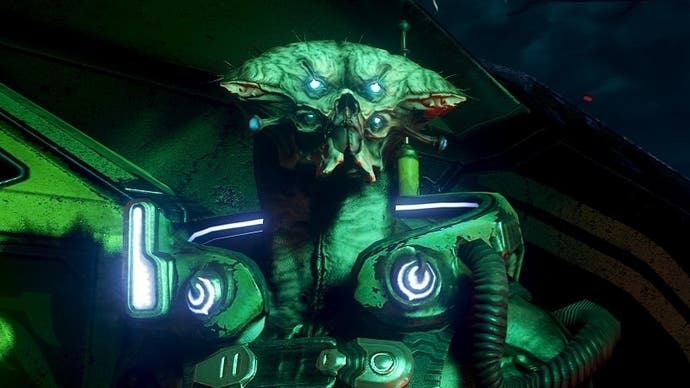 Human Head Studios, developer of the original Prey, has shut its doors after 22 years.
In its place is Roundhouse Studios - a new company owned by Bethesda. All Human Head employees were offered a job at Roundhouse as part of the transition, Bethesda has said.
Today's press release from Bethesda does not go into detail on what became of Human Head in its final days, although a farewell blog update from Human Head itself blamed "economic realities". The team had just finished working on Norse action role-player Rune 2, which arrived with little fanfare on the Epic Games Store for PC yesterday.
"Rune 2 will be the final game for Human Head Studios," the studio wrote. "After 22 great years of making games as an independent studio, economic realities have forced us to make the decision to wind down the company and close its doors. But while we are closing the book on Human Head, we are not closing the book on the amazing team we have assembled."
Today is the first we'd heard of the studio shutting, but it's fair to say Human Head hasn't had a hit in a while. The bizarre Quiet Man, published by Square Enix in 2018, was critically panned, and recent years have seen it focus more on support work for other studios. In the past, it assisted in the development of BioShock Infinite, Batman: Arkham Origins and Dungeon Defenders 2.
Human Head remained best known for the original Prey, launched in 2006, and its infamously-cancelled follow-up Prey 2 which was, somewhat ironically now, cancelled by Bethesda after rights to the franchise transferred over to it.
"Sadly, we had to wind down the business of Human Head Studios and close its doors, which was particularly devastating due to the passion and creativity of the team we'd assembled," former Human Head now Roundhouse creative boss Chris Rhinehart said today.
"We reached out to our friends at Bethesda for help, and they saw that same creativity and passion in our team. With the formation of Roundhouse Studios, Bethesda offered every employee of Human Head a position at the new company. We are excited our team will remain together, pursuing the work we love, as part of a company we already know and admire."
Roundhouse is now working on "unannounced projects" for Bethsda. Could it be a return to the franchise it is best known for?