Destiny Wrath of the Machine - Hidden Chest locations and other Raid secrets
Here's what you might miss in Rise of Iron's Raid.
As with every Destiny Raid, there's more to just tackling (very difficult) bosses to look forward to - there's also Hidden Chests and other secrets in Wrath of the Machine too.
One of the biggest is a series of monitors throughout the Raid, which leads players to the Outbreak Prime Exotic weapon quest. While we'll be pointing out monitor locations in the brief rundown below, check that article for specific locations.
Wrath of the Machine hidden chests and secrets in order
To ensure you don't miss anything, here's the order in which each secret - whether it's a hidden chest or monitor location - will be as you tackle the Raid. We've also included Dormant SIVA Cluster locations - though kept them off this page to focus on other secrets, so check that prior link or read our complete Wrath of the Machine walkthrough to see more elaborate descriptions - as well as 'regular' Gear drops and SIVA Cache Key chests so you know when new loot is coming in.
This list could also come in handy if you want to run Wrath of the Machine spoiler-free, for those who want the challenge of looking at every nook and cranny for hidden surprises, but want a gentle nudge of at what point to start looking.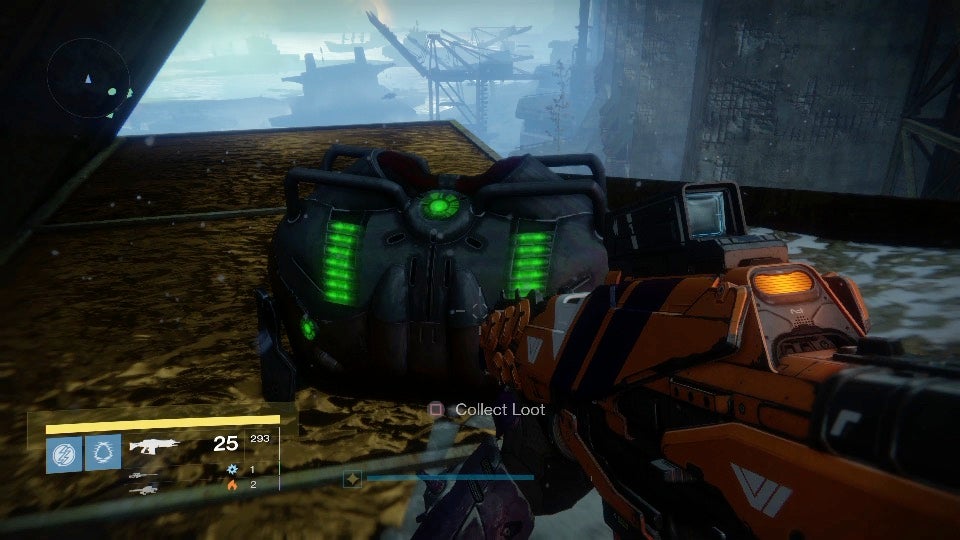 Vosik first encounter (followed by non-Gear chest)
Dormant SIVA Cluster Fallen 3.8
First Hidden Chest
Vosik second encounter (followed by Gear drop, SIVA Cache Key chest)
First, second monitors
Dormant SIVA Cluster Fallen 3.9
Second, third Hidden Chests
Seige Engine (followed by Gear drop, SIVA Cache Key chest)
Third monitor
Dormant SIVA Cluster Fallen 3.7
Fourth Hidden Chest and fifth Hidden Chest
Dormant SIVA Cluster Fallen 3.6
Fourth monitor
Aksis (followed by Gear drop, SIVA Cache Key chest)
Finish the Outbreak Prime puzzle and start the 'Challenging the Corruption' quest
Wrath of the Machine hidden chest locations
As well as SIVA Cache Key chests and gear drops, there are additional chests to find off the critical path. These are sometimes dubbed as 'Exotic' chests, because they have a slim chance of dropping Exotic Gear, but otherwise expect to find SIVA Key Fragments and / or Legendary Engrams inside.
First Hidden Chest location (after the first Vosik encounter)
After you've encountered Vosik for the first time and opened the non-Gear chest on the critical path, you will travel down a long passage filled with platforms and ledges. Half way there is a tank suspended in the air. Leap on the turret, then into the hidden area above, then work your way through the room to find the chest. Here's WiLLisGaming for this video to show the location of the turret from above:
Second Hidden Chest location (after the second Vosik encounter)
After the second Vosik encounter is another long passage with platforms to jump between. When you pass two pairs of pipes that bend down on the left, there is an opening to a corridor clearly visible on the opposite wall a little further down. Jump across, take a left into the large room, use the pipes on the right side to leap up to the walkway opposite, and in the room just here is the hidden chest. Here's Arcxk for video of the location:
Third Hidden Chest location (after the second Vosik encounter)
In Splicer's Den before you head out to the Apex area for the Siege Engine fight, turn around and jump onto the girder running through the top of the corridor. Along here is the chest. Here's DPJ a video of the location:
Fourth Hidden Chest location (after Siege Engine)
After you land on the cliffs but before you go into the Server Farm, there is a bridge followed by a set of cliffs high above with a pipe embedded at the top. Use the ledges to make your way up into the pipe - start left then jump across and go up - where you will find the chest inside the pipe.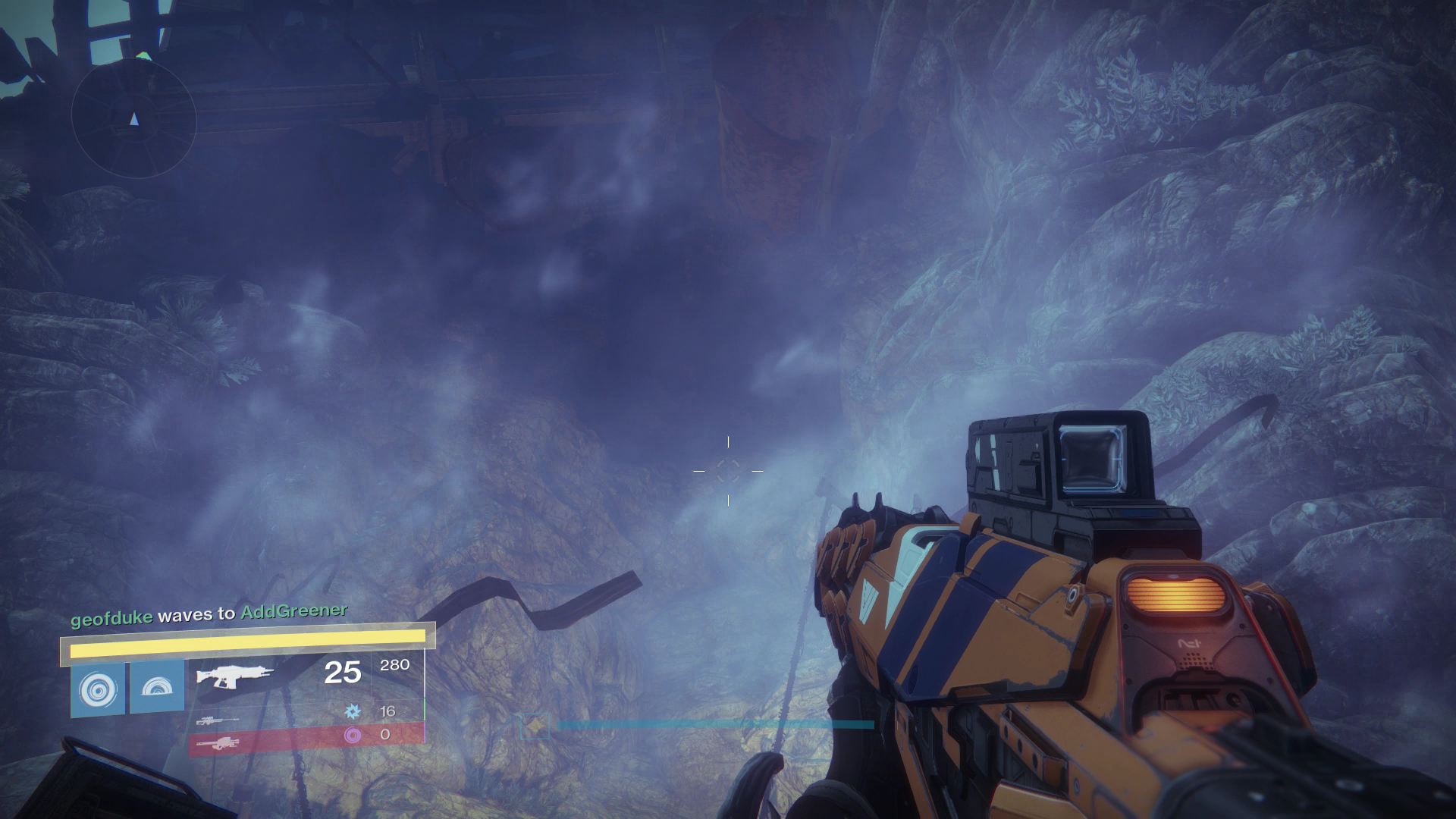 Fifth Hidden Chest location (before Aksis)
By completing the binary puzzle in the canister room before you make your way to the Aksis battle, you'll have access to a hidden chest that has a guaranteed Exotic engram (as well as The SIVA Solution Emblem on your first visit).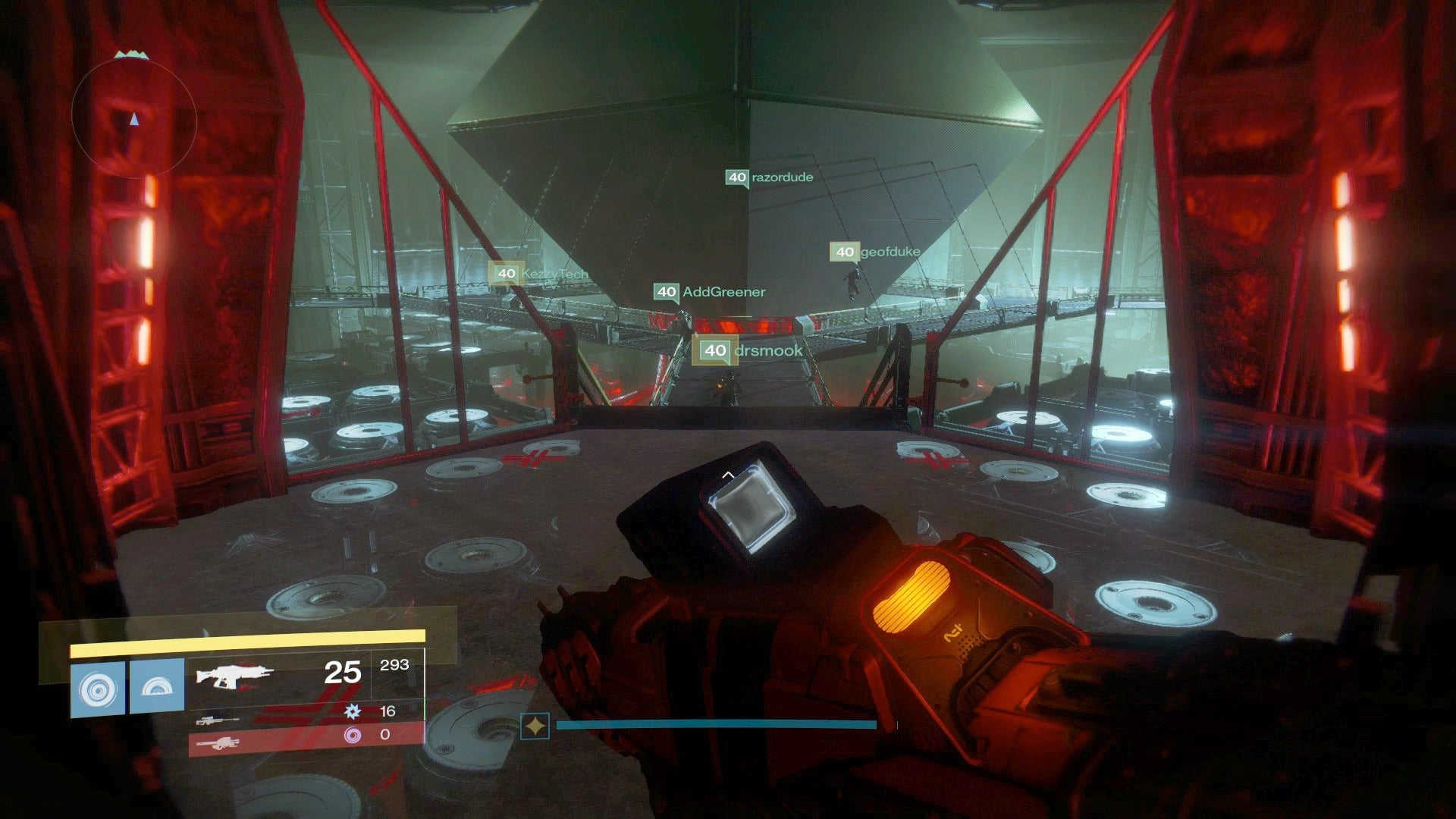 ---
Want more Destiny: Rise of Iron guides, tips and tricks? Then read our Wrath of the Machine walkthrough and guides, complete list of all Dormant SIVA Cluster locations, tips on how to reach Destiny's max Light level, how to complete the Exotic Gjallarhorn Quest, Khvostov 7G-OX Quest and Thorn Quest and new modes Vanguard Elite Strike Scoring and SRL.
---
Other Wrath of the Machine Raid secrets
Randal the Vandal Easter egg
In the Server Farm area, there is a random chance you'll come across a yellow bar Vandal named 'Rahndel the Perfected'. This is an Easter egg that references 'Randal the Vandal', a seemingly glitched and overly powerful Vandal enemy that would spawn in the Cosmodrome.
Bungie has paid tribute by giving Rahndel similarly having very high health. It doesn't drop any loot or trigger anything in the Raid (that we know of) so don't worry if you miss him!
Siege Engine exploit
What not a secret per-se, some players have discovered there's a way to bypass the Siege Engine boss fight entirely by running through walls then leaping down to the area below.
According to a Destiny sub-Reddit post, while the reward for beating the fight doesn't spawn, the Fourth Hidden Chest does appear for the taking. It's been a while since we've had a Raid boss cheese, and is obviously a matter of time until this gets patched out, so feel free to take advantage of it while you can!