Destiny 2 War Table reputation sources: How to upgrade your War Table rank explained
How to increase your standing with the Vanguard vendor.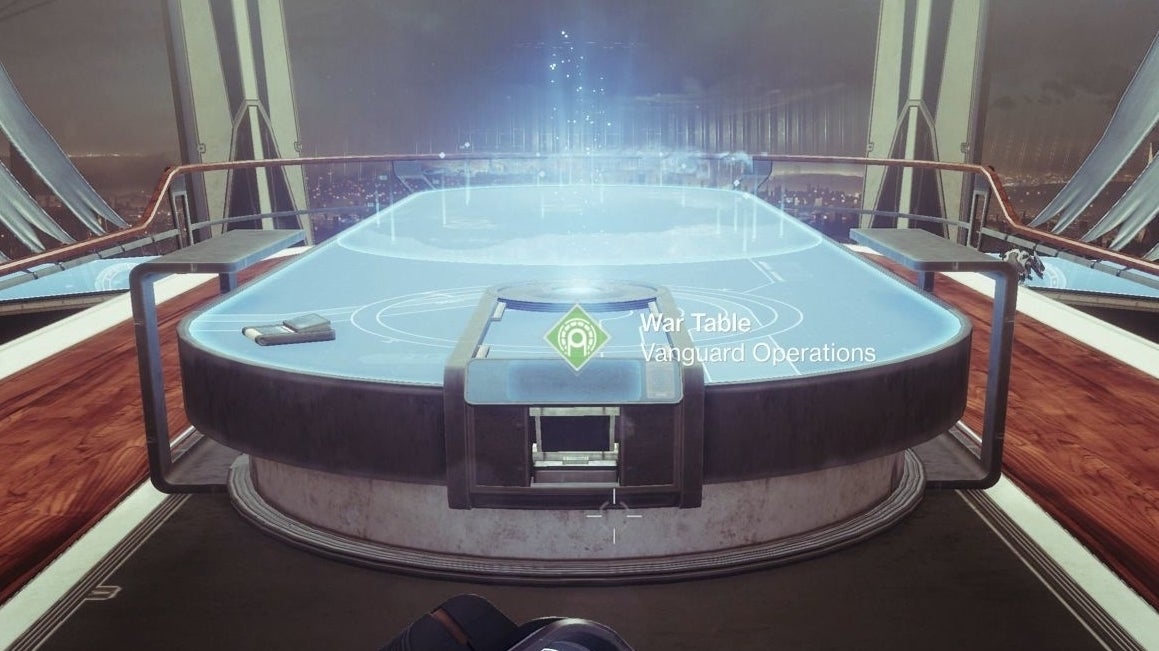 Destiny 2's War Table is a new vendor introduced in Season of the Chosen.
Found within the HELM social space (located from the Tower destination from the Director screen) the War Table is literally what it describes - a table - which houses the Vanguard's seasonal operations.
It's where you can pick up Bounties for the new Battlegrounds activity, and upgrade the Hammer of Proving, the latter of which requires you upgrade your War Table reputation, a process which works differently to other vendors in the game.
On this page:
How to gain War Table reputation in Destiny 2
Ranking up the War Table works differently to other vendors in the game. Rather than collecting a resource or completing a specific activity, instead you must engage in the new Seasonal Challenge system.
Replacing Weekly Bounties, Seasonal Challenges are objectives which roll out week-by-week, and have you complete a variety of objectives.
As well as XP, some of these objectives reward War Table reputation upon completion. For example in Week 1, one objective has you acquire 100 Cabal Gold.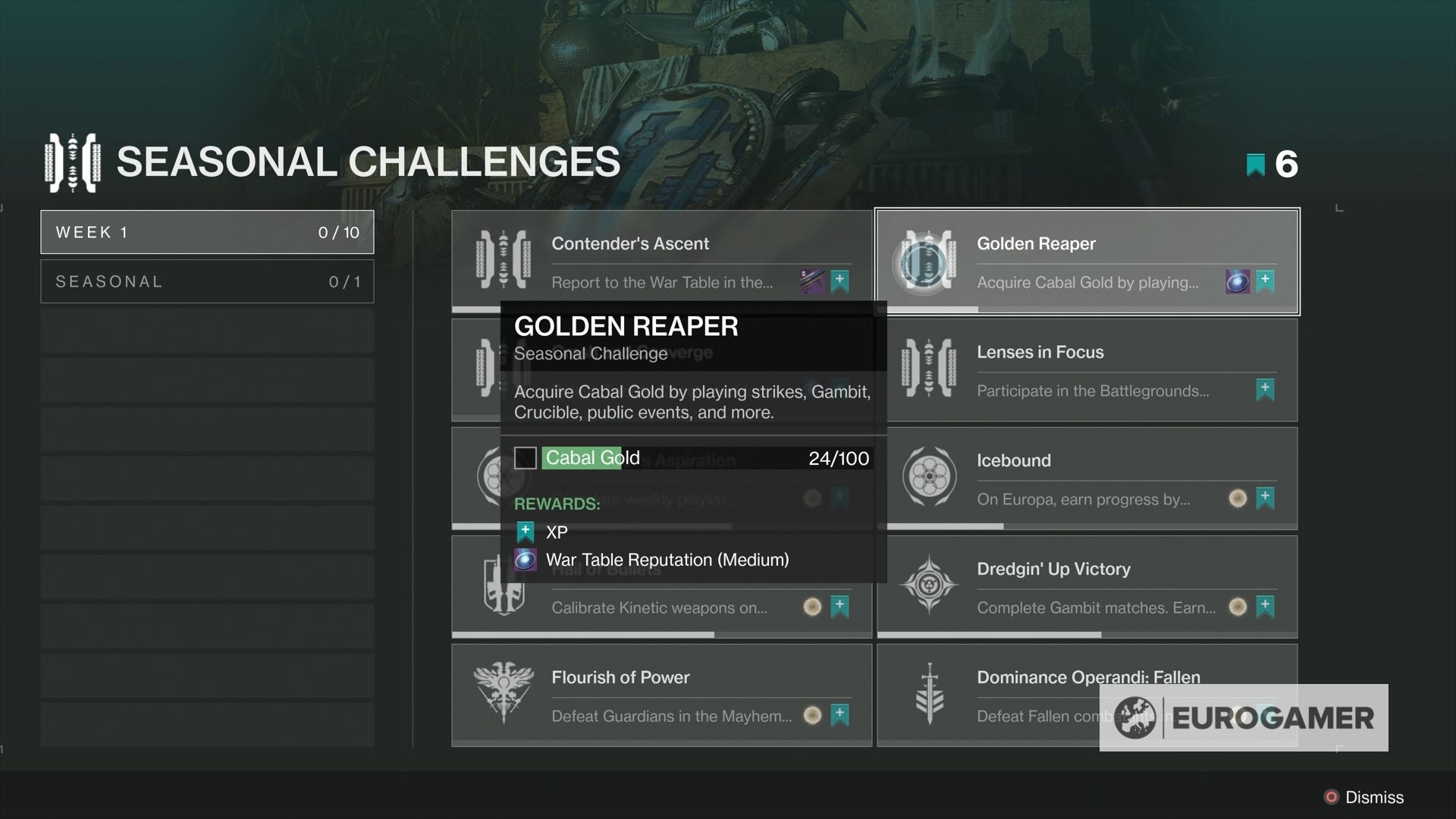 Once you have completed the challenge, enter the Seasonal Challenges menu - found at the top of the Quests screen, or at the bottom of the Season Pass menu - and then redeem the objective to earn the associated rewards.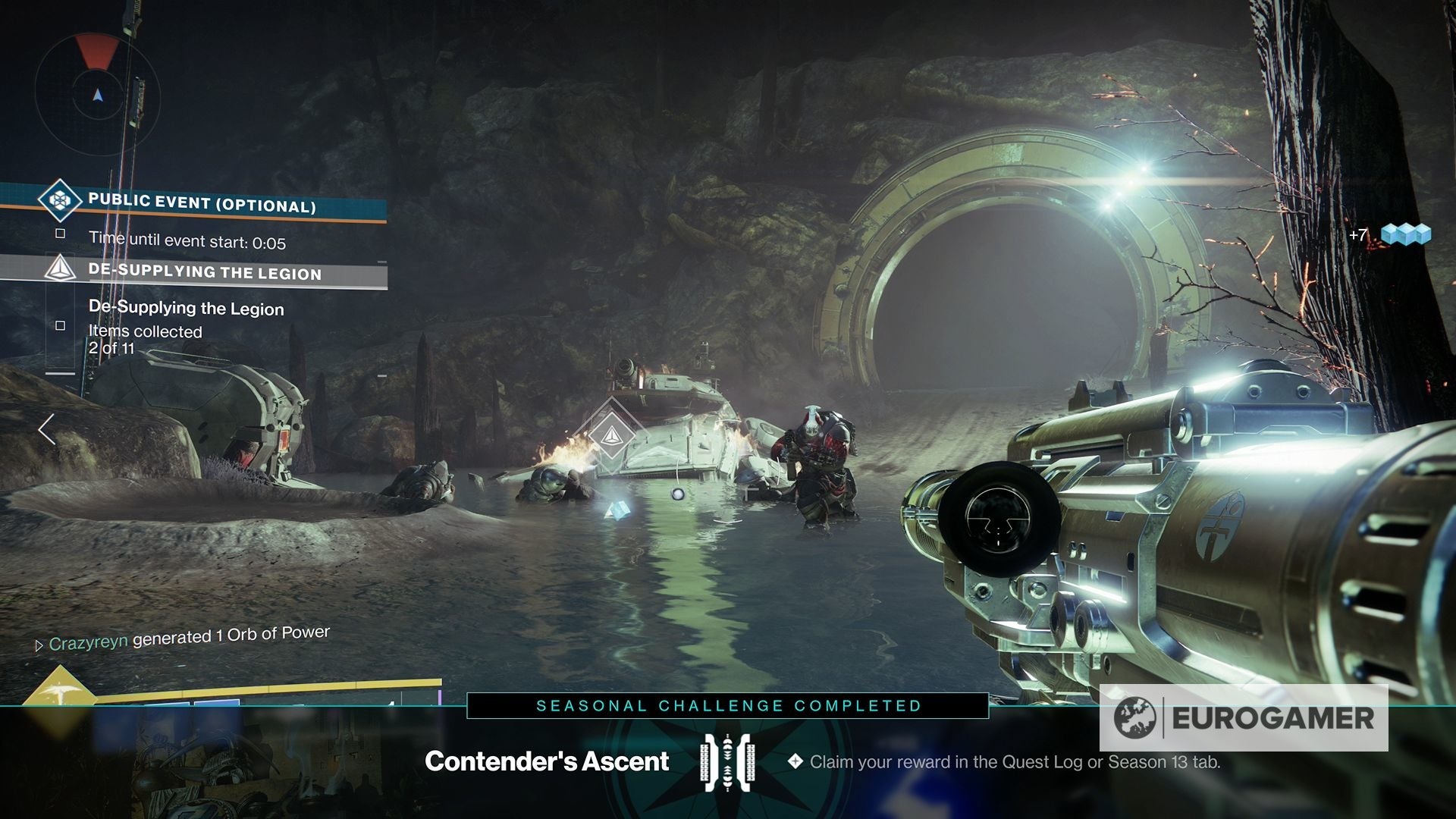 You can now visit the War Table, pick up your rank reward - an Engram - as well as upgrade your Hammer of Proving.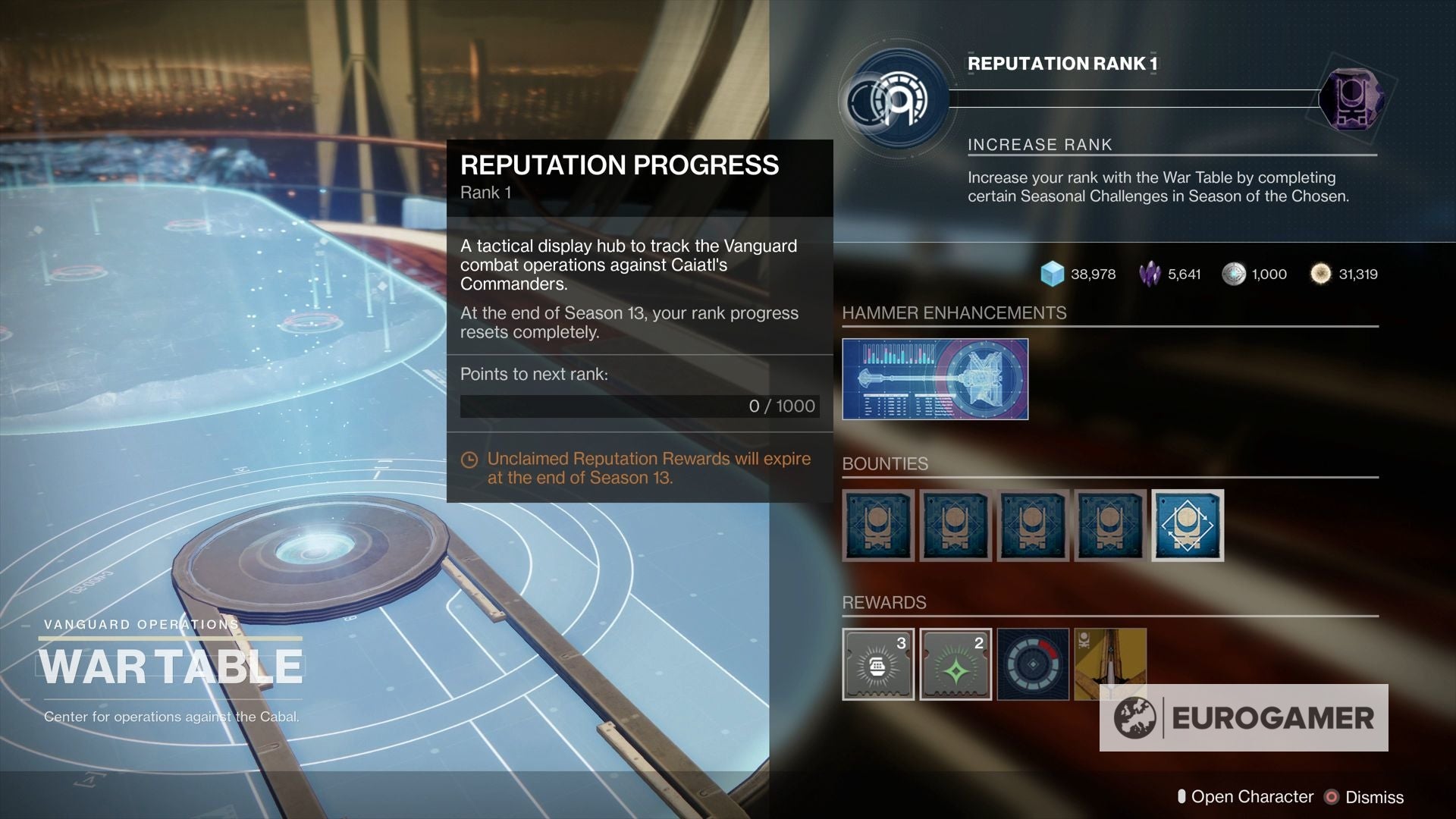 ---
The Season of the Seraph is here alongside More than a Weapon, Seraph Key Codes and Resonate Stems and the addition of Rose in Crucible. You can also complete the Good Boy Protocol secret quest to make a new friend. We've also seen a new dungeon, Spire of the Watcher, with has a chance of Hierarchy of Needs dropping upon completion. Earliear this year we had the arrival of King's Fall and King's Fall challenges, plus weapons including Doom of Chelchis and Touch of Malice. For The Witch Queen, learn how to get Dead Messenger and Parasite.
---
War Table reputation sources list in Destiny 2
War Table reputation is earned exclusively through Seasonal Challenges. These are staggered throughout the season, with a new set arriving each Tuesday on the weekly reset.
You can pursue Seasonal Challenges at any point in the season - allowing you to either complete them as soon as they are available, or save them up towards the end of the season if you prefer to do multiple at once.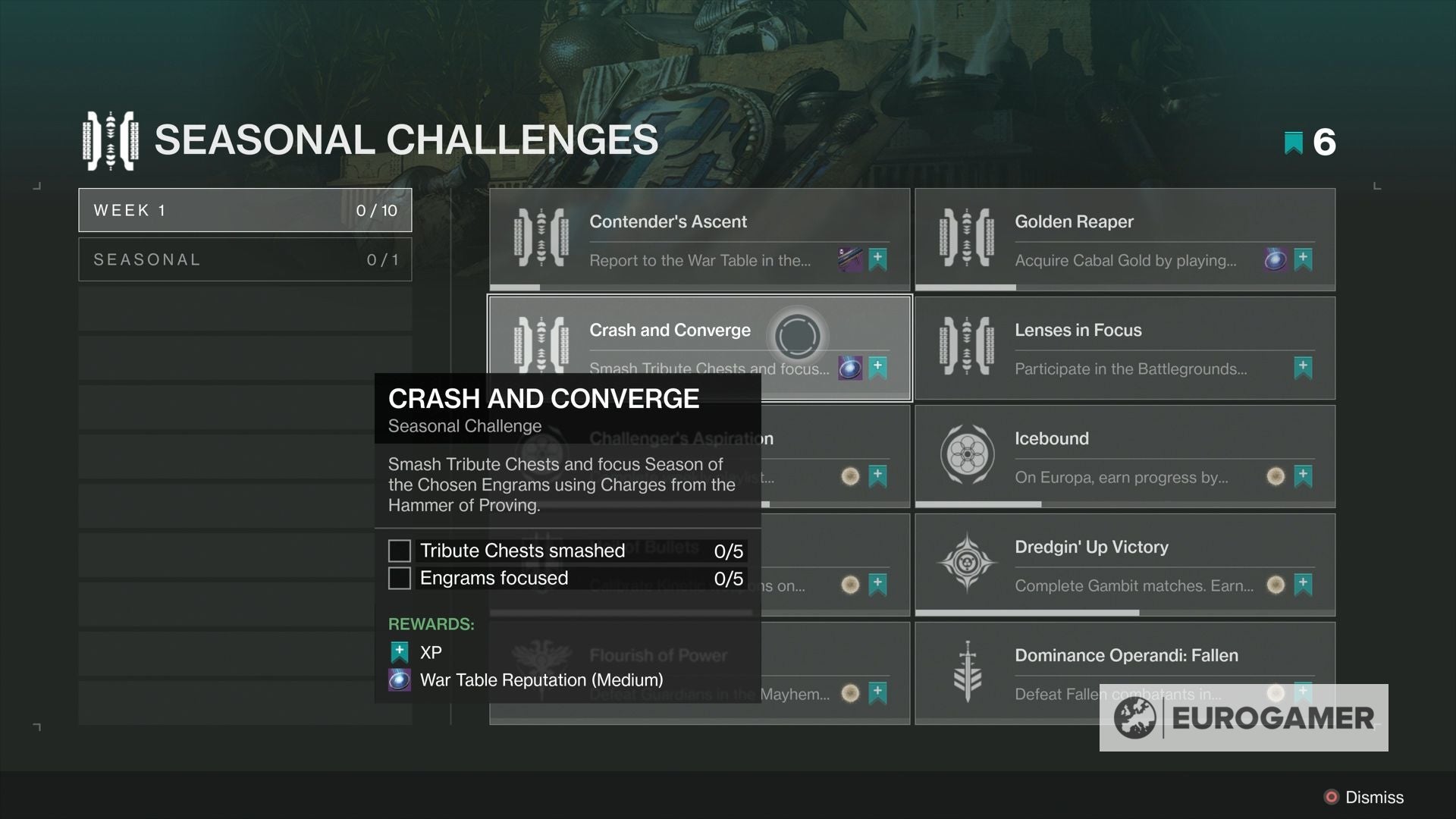 Reputation earned from each Challenge also differs. For example, medium reputation will increase your War Table rank once, which means during Week 1, completing all three challenges will earn you three ranks in total.
Here is a rundown of the War Table reputation sources so far:
Week 1 Seasonal Challenges with War Table reputation
Contender's Ascent (Medium War Table Reputation)

Complete the Challenger's Proving quest
Defeat 75 Cabal with Rocket Launchers anywhere in the Season

Golden Reaper (Medium War Table reputation)
Crash and Converge (Medium War Table reputation)
Expect more to be rolled out as the season progresses - allowing you to upgrade the Hammer of Proving further.