Destiny 2 Glimmer farm suggestions and max Glimmer cap explained
How to get your hands on the primary monetary currency in Destiny 2.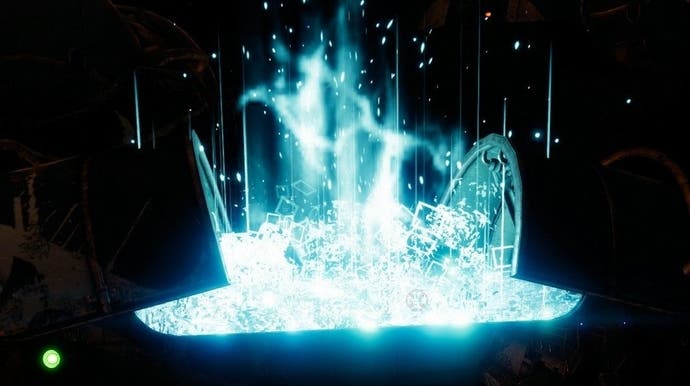 Glimmer in Destiny 2 is one of the most widely used resources in the game - acting as essentially the main 'currency' to buy and apply things.
It's used across the game in a variety of ways, but one of the most useful are buying bounties, which is one of the best XP farming methods, as well as applying mods to weapons and armour.
Though Glimmer comes in at a steady pace and be ignored most of the time, it's one of those things which can restrict you when you don't have any at hand - so learning how to get Glimmer fast and farming techniques is worth knowing.
On this page:
How to get Glimmer fast in Destiny 2
There is one particular way to get a lot of Glimmer quickly, which is useful particularly if you need to buy a handful of bounties before starting a long session.
The best method to get Glimmer fast is to visit Spider, the vendor of the Tangled Shore. Spider specialises in trading one resource type for another, and this includes buying Glimmer with planetary materials.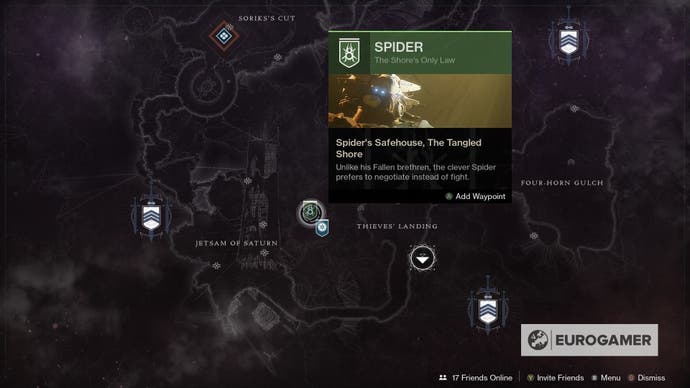 For a small number of planetary materials - the specific type of which changes daily at the reset time - you can buy 10,000 Glimmer.
This is by far and away the fastest method to get Glimmer. If you don't have that resource at hand, either check in the next day, or head to the destination is from and grab some from the Patrol space and / or chests.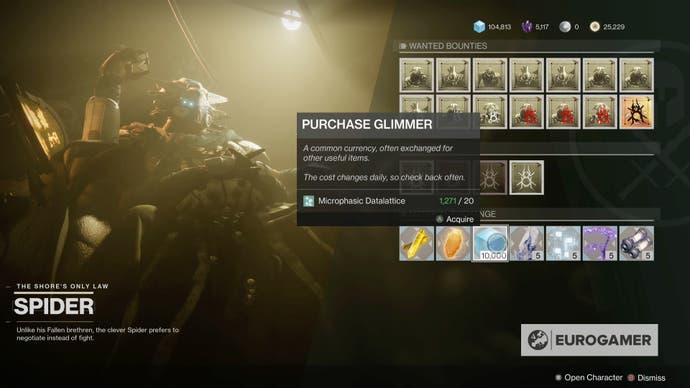 Alternatively, you can recycle your Shaders at the Cryptarch. Each set dismantled will grant you a modest amount - a few hundred each - but if you have dozens of shader sets in stock, they give you a welcome top up if you don't fancy paying Spider a visit.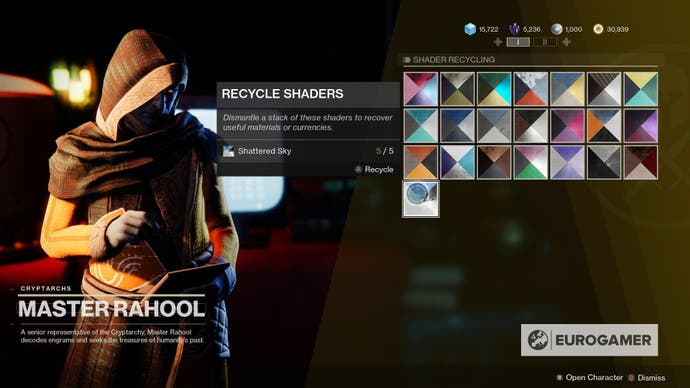 Glimmer Farming methods: What are the best ways to farm and boost Glimmer in Destiny 2?
You earn a little Glimmer from pretty much everything you do in Destiny 2 - killing enemies, opening chests, and completing activities - meaning it's designed to slowly add up over time.
To add to this, there are things you can do which will boost your Glimmer gains, regardless of how you play, which is worth keeping in mind at all times. These include:
Applying a Glimmer mod to your Ghost. Year 4 introduced the concept of levelling up your Ghost and applying a variety of mods, which can include a Glimmer booster. There are a variety of Glimmer boost mods, with lower tiers (up to 35%) available right away, and higher multipliers (up to 65%) dropping from world Engrams at random.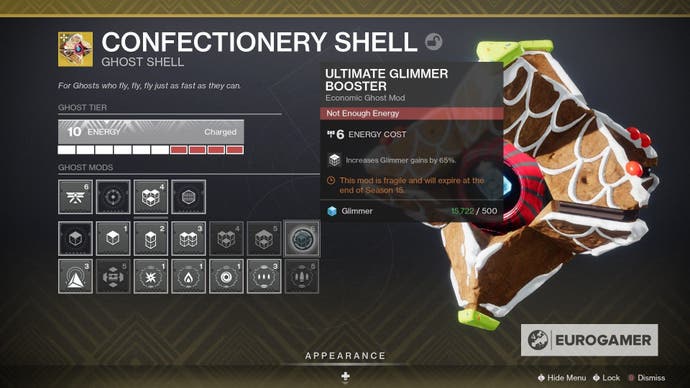 Applying Rainmakers and Glimmershards before playing. These last for four hours and provide the chance of dropping a little extra Glimmer when performing precision kills and boss kills respectively. This is a modest boost, but if you plan to play a Raid or undergo Patrol activities for several hours, they are worth using. In terms of sourcing these, Rainmakers have a random chance of dropping when dismantling Gear, while Glimmershards are purchased with Bright Dust from the Store.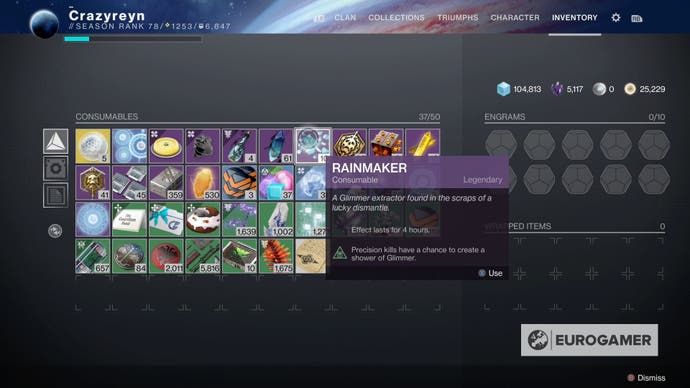 x
Progress through the season pass. Not only are some rewards actual Glimmer, there is usually a 'Glimmer Boost' which will give you a small bonus when completing select activities.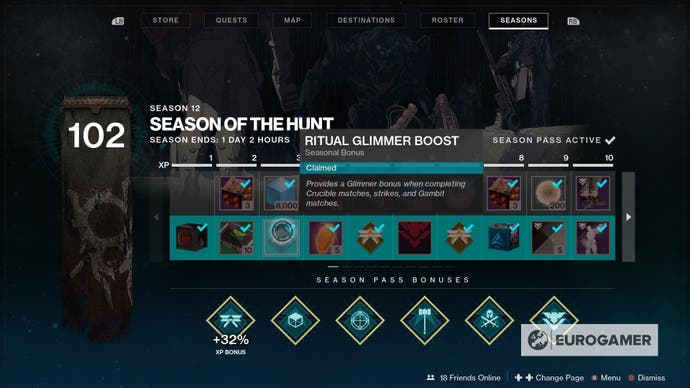 In terms of activities and locations to farm Glimmer in Destiny 2, then doing activities in Patrol spaces - such as Public Events and Lost Sectors - is your best bet, with thousands of Glimmer dropping upon completing.
Not only do you get Glimmer from doing these, but killing the enemies along the way will give you a top up, too. Opening any chests you see is also advised, granting you hundreds of Glimmer per discovery.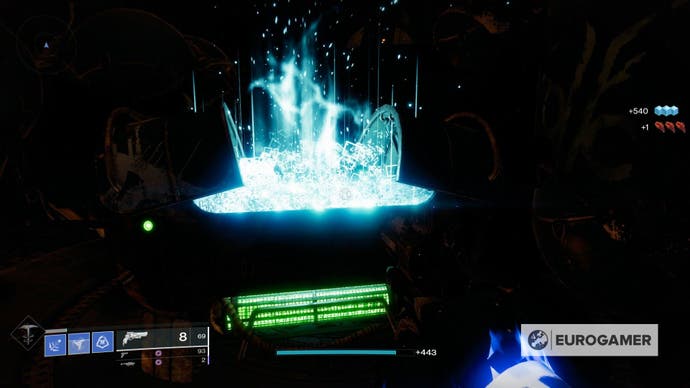 It's slower than the Spider method outlined above, but it all adds up - especially when combined with the boosts outlined above - and after an hour of Patrol activities, you'll have more than enough to keep you going for some time.
If you can, save doing this farm for when you need to do other things in patrol spaces (completing Bounties for XP, sourcing Legendary Engrams to help you reach the level cap, or completing Triumphs) then it's the best all round method to farm Glimmer in Destiny 2.
---
The Season of the Deep is here alongside the Into the Depths quest. You can know go fishing too! Don't forget to keep an eye on the Lost Sector and King's Fall challenge rotation schedule!
---
Where is the max Glimmer cap in Destiny 2?
To maximum amount of Glimmer you can hold in Destiny 2 is 250,000.
In previous years, hitting this cap was fairly common - however, with the increased importance of Bounties and Mods in Year 3, it's more likely you'll be in need of a quick cash injection than sitting around with Glimmer burning a hole in your pocket.