Destiny 2 Cipher Decoders explained: Sources, drop rate and best ways to get Cipher Decoders explained
How to get your hands on the Halloween event-exclusive resource.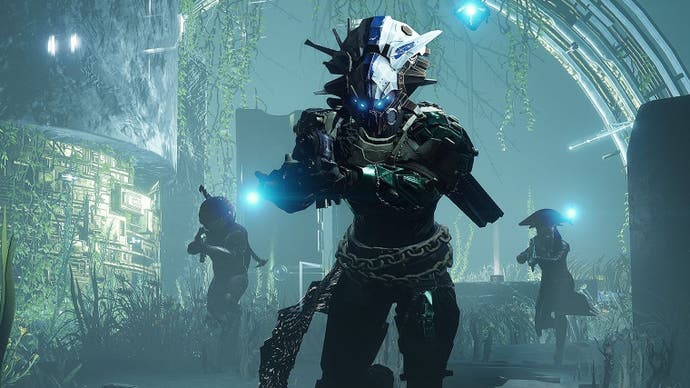 Destiny 2's Cipher Decoders are a resource added as part of the Festival of the Lost 2020 event.
These keys allow you to open chests in the Haunted Forest activity, giving you a range of rewards, including the return of the Braytech Werewolf and Horror Story auto rifles, event shades, legendary gear and of course, Festival of the Lost masks.
This page explains how to find Cipher Decoders, the best methods - including a farm - as well as the drop rate for when they first appeared in-game.
On this page:
How to get Cipher Decoders in Destiny 2 and current drop rate explained
Replacing Fragmented Souls and other Festival of the Lost-specific currencies from previous years, you need Cipher Decoders to open chests within the Haunted Forest during the 2020 event.
Once you have visited Spider as part of the event's opening questline, Cipher Decoders will be rewarded from certain activity completions. They drop from every activity except the following:
Gambit
Forges
Non-playlist strikes
And enemy kills
You do not need to wear a Festival of the Lost Mask for drops to appear, either.
This guidance was updated on October 9th, after Bungie previous said drops would behave similar to Umbral Engrams.
Since launch, on October 8th Bungie announced it had "drastically increase[d]" drop rates, and then the next day, adjusted the rate further so two Cipher Decoders would drop where applicable.
Bungie added it will "continue to monitor feedback", so it is possible drop rates may change further.
What are the best ways to get Cipher Decoders in Destiny 2?
As you source Cipher Decoders from activity completions, the best methods are, quite simply, the fastest ones. This includes patrol missions - which can be done in a few minutes - and Heroic story missions, which according to Darkts3 on reddit, can take less than five minutes depending on the ones available.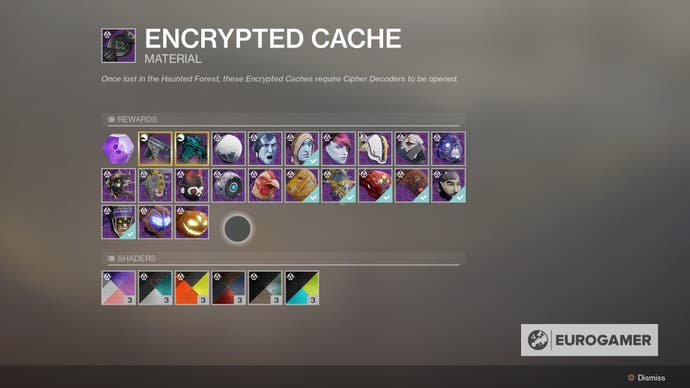 Elsewhere, it's been suggested completing Nightfall: The Ordeal during double bonus weeks - such as the week which is opening the Festival of the Lost event - has seen decent drop rates, likely because you have two chances of it being rewarded when the activity ends.
Ultimately, it's about what you enjoy playing. In theory the drop rate is the same, so it's a balance of playing activities you want to play that also can be completed within a reasonable time frame.
Beyond that, there is a farming method the community has discovered in you're in a hurry...
Cipher Decoder farming method explained
One method discovered by the community is loading into the Spire of Stars raid. Reach the final checkpoint, and have at least one other party member in your fireteam.
From there, you want to be in orbit, then opt to change character as you load back in, forcing you out of the activity. When you return, the fireteam leader will get completion drops - including a decent chance at a Cipher Decoder.
The method is shown clearer in this video by Aztecross, if you fancy trying it:
---
The Season of the Deep is here alongside the Into the Depths quest. You can know go fishing too! Don't forget to keep an eye on the Lost Sector and King's Fall challenge rotation schedule!
---
How many Cipher Decoders can you hold in Destiny 2?
You can hold up to a maximum of 25 Cipher Decoders at once - from there, you need to open some chests in the Haunted Forest before you can collect more.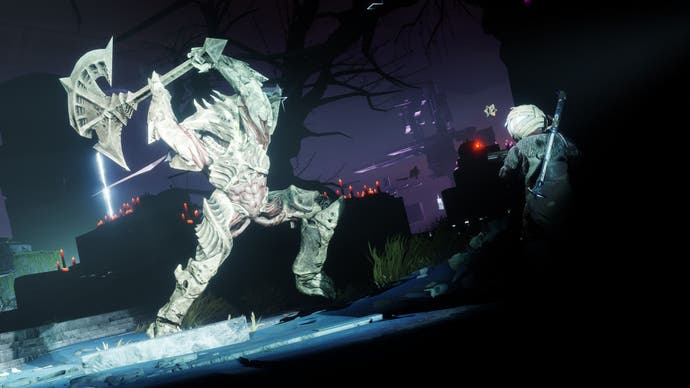 There are five chests maximum in the Haunted Forest, giving you an idea of how many you can clear from your inventory in a single run.