Delayed Steam pre-order hit The Day Before developer defends use of unpaid volunteers
UPDATE: Fntastic provides more details.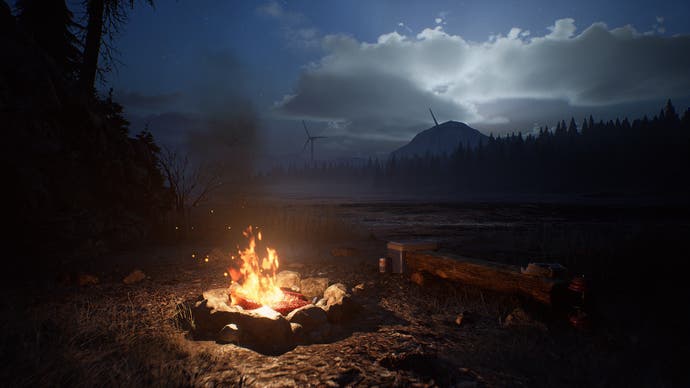 UPDATE 29/06/22: Following Monday's story regarding volunteers at Fntastic, the developer has provided a new update to Eurogamer.
"Essentially, the word 'volunteer' comes from the Latin word 'voluntarius', meaning 'willing' or 'of one's own choice'," it explained.
"Anyone who is open to life can become a volunteer with Fntastic, and there are two types of volunteers. Today we have over 100 full-time internal volunteers (employees) from Singapore, Russia, the Netherlands, Thailand, Ukraine, Finland, Kazakhstan, and Belarus who work as engineers, artists, HR professionals, etc. We also have 40 external US and worldwide volunteers (supporters) who help with testing and reviewing our products at a very early stage."
Fntastic additionally gave more insight into what its volunteers do, saying: "In addition to tests, external volunteers (supporters) help localise products into different languages.
"Last year, we ordered localisation for Propnight from a well-known large studio specialising in translations. As practice has shown, the result of their work was not so perfect. Most of it had to be redone with the help of our enthusiastic volunteers (supporters). In Propnight, together with these supporters, we found bugs, dealt with cheaters, and even organised our Discord communities."
Fntastic said it also has plans to hire some of its volunteers for full-time work. "Here is a good example: Recently, one of our first volunteers from the Netherlands became a full-time internal volunteer (employee), and more will be recruited," it wrote.
The original story continues below.
---
ORIGINAL STORY 27/06/22: Fntastic, the developer of Steam's most-wishlisted upcoming title The Day Before, has spoken to Eurogamer about its decision to ask for volunteers to help work on the recently-delayed game.
The studio's website states that Fntastic's "culture" is "based on the idea of volunteering" and, as such, "every Fntastic member is a volunteer" - paid or not (thanks, Well Played).
These types of "volunteers" are divided into two categories: full-time and part-time. A full-time volunteer is apparently paid a salary, while a part-time volunteer is expected to take part in "various activities ranging from translating to community moderating". Writes Fntastic: "Part-time volunteers also can offer their unique skills to improve our projects or create new special features."
However, some fans of the upcoming project have questioned why Fntastic needs volunteers to do the work.
Eurogamer contacted Fntastic for clarification on what this meant, especially in light of The Day Before's recent delay from 21st June to 1st March 2023.
"The company's values are built upon the idea of volunteering which means that every person who works or volunteers here is doing that willingly, acts with dedication, and enthusiasm, and supports the team by any means possible," Fntastic told Eurogamer in a statement.
"We have many people around the world who are helping us out in many ways, they are part-time volunteers. They help with any projects that we have. While full-time volunteers are the employees of the company."
The company closed by saying, "we share these values within the company because we always try to bring in proactive people with open hearts."
There was no mention made of how the development of The Day Before was progressing.
Fntastic previously told IGN the reason for The Day Before's recent delay was to enable the team to move its production onto Unreal Engine 5. This, combined with the new call for volunteers, suggests there's still plenty of work still do to. Hopefully we will have more updates on this all soon.