Def Jam Rapstar developers sued over disputed song rights
EMI wants more than $8 million in damages.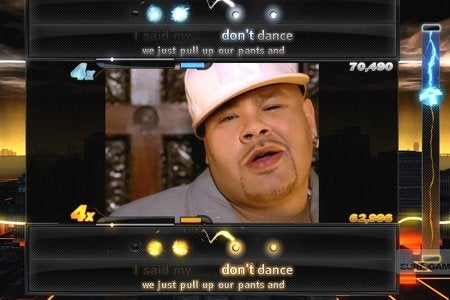 The developers responsible for 2010 music title Def Jam Rapstar are being sued by record label EMI for allegedly failing to clear the rights to tracks featured in the game.
As detailed by Hollywood Reporter, EMI wants $150,000 in damages from co-defendants 4mm Games and Terminal Reality for every infringing song. It claims there are 54 applicable tracks, totaling more than $8 million. On top of that, it also wants a cut of the game's net profits.
There may also be further damages on account of it being a karaoke game. EMI says it owns the rights to distribute, display and publicly perform its tracks - all infringed due to the nature of the gameplay.
EMI claims that it notified the developer about its rights and the need to account for all royalties, but was apparently ignored.
Neither 4mm or Terminal Reality has commented.
The game received a solid 7/10 from Eurogamer when it launched on PlayStation 3, Wii and Xbox 360. See our Def Jam Rapstar review for more.