PS5 timed console exclusive Deathloop won't hit Xbox until at least September 2022
Fast forward.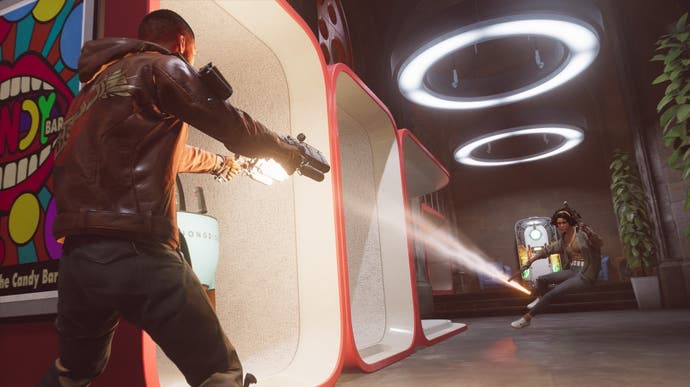 Arkane's Deathloop is a PlayStation 5 console exclusive until at least 14th September 2022.
That's according to the small print of the gameplay trailer, below, Sony unveiled during its State of Play broadcast this week (thanks, Kotaku).
Deathloop is due out on PS5 and PC on 14th September 2021, so it has a year of PS5 exclusivity.
We already knew the game was a timed console exclusive, based on trailers released in June last year.
Arkane is in the curious situation of releasing a PS5 console exclusive for Sony while being owned by Xbox maker Microsoft.
Sony secured console exclusivity for Deathloop and fellow Bethesda-published game GhostWire: Tokyo well before Microsoft finalised its $7.5bn deal to acquire ZeniMax Media.
"Excited for everyone to see the great work the from the team @ArkaneStudios on @deathloop," tweeted Xbox boss Phil Spencer ahead of Sony's State of Play broadcast.
It's worth noting Deathloop's year-long PS5 console exclusivity doesn't mean the game will launch on Xbox Series X and S on 15th September 2022. But it seems reasonable to expect the game to hit Xbox around then, given the developer is owned by Microsoft. It's also reasonable to expect Deathloop will launch into Xbox Game Pass.
Presumably it's a similar deal for Tango Gameworks' GhostWire: Tokyo, which is due out in October this year.