Dead by Daylight now supports cross-play between PC and consoles
And there's a unified friends list too.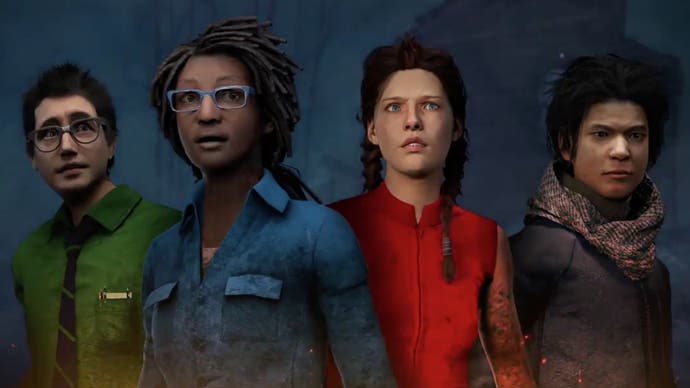 Developer Behaviour Interactive has given a good old yank on its update deployment lever for asynchronous multiplayer horror hit Dead by Daylight, unleashing its previously promised cross-play support for PC and consoles.
Cross-play is available now on Steam, the Microsoft Store, PS4, Xbox One, and Switch (but not mobile devices), meaning players across all supported versions can leap into the same matchmaking pool. As Behaviour's FAQ explains, though, those who'd rather opt of cross-play can do so - although this may increase the length of time it takes to find a game.
Dead by Daylight's latest update also introduces a unified friends list for consoles and PC (Behaviour's calling this its "Cross-Friends" feature), meaning it's possible to team up with pals regardless of their preferred platform. It's worth noting, however, that there's no in-game chat support on consoles, so you'll need to do your communicating the old-fashioned way.
Dead by Daylight's cross-play update marks the first stage in Behaviour's ongoing plans to unify the various versions of its game, with the developer having previously confirmed that cross-progression support is also on the way.
In a blog update posted last month, the developer revealed players will be able to access their progression, purchases, and inventory across Steam, Stadia, and Switch from September. Unfortunately for those on PS4 and Xbox One, it noted, "as of today, we cannot make cross-progression available on other platforms and we have no guarantee that it will happen".