Dead by Daylight's cross-progression plans don't include console players
Players will be able to share "progression, purchases, and inventory".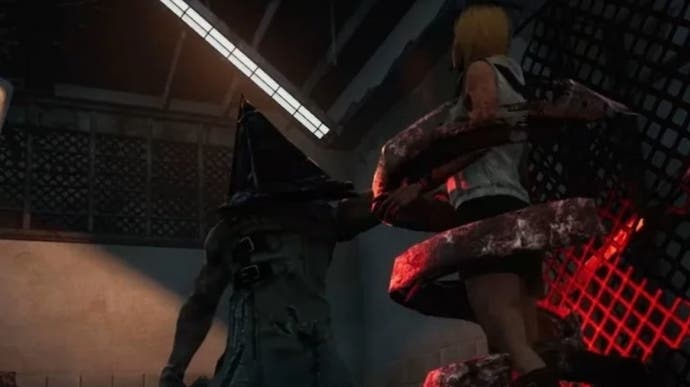 We already knew that crossplay was coming to asymmetrical horror game Dead by Daylight, but now developer Behaviour Studios has confirmed that cross-progression will be available on some platforms by the end of the year, too.
As part of "preparing the first steps towards cross-progression", players will be able to share their progression, purchases, and inventory across PC on Steam, Google Stadia and Nintendo Switch from September.
"Allowing players to team up with their friends from other platforms was the first step to break barriers between platforms," the Dead by Daylight team wrote in a recent blog update (thanks, PCGN).
"We know that some of our players are active on several platforms, and Cross-Progression is also one of the top wishes from our community," the post continued. "We are thrilled to announce that we are preparing the first steps toward Cross-Progression and that it will be available for Steam, Google Stadia and Nintendo Switch in September! Players will be able to share their progression, purchases, and inventory on those 3 platforms (exceptions might have to be made to accommodate for some external licensing needs)."
The statement added that "as of today, we cannot make Cross-Progression available on other platforms and we have no guarantee that it will happen" but acknowledged that the team knew it was "a community wish", and would "keep trying to make it happen".
JICYMI, Dead by Daylight developer Behaviour Interactive recently partnered with Konami to bring Silent Hill 2's iconic unearthly butcher Pyramid Head to the multiplayer horror game.
As Matt explained at the time, Pyramid Head arrives as part of Dead by Daylight's upcoming Silent-Hill-themed DLC - which also includes a suitably sinister new map based upon Silent Hill's Midwich Elementary School and a survivor based upon Silent Hill 3's Heather Morris - and marks the game's seventh licensed addition, following on from the likes of Halloween's Michael Myers, Nightmare on Elm Street's Freddy Krueger, Texas Chainsaw Massacre's Leatherface, Saw's Amanda Young, Scream's Ghost Face, and Stranger Things' Demogorgon.
Behaviour Interactive calls Pyramid Head (who's known as The Executioner in-game) a "sadistic and merciless killer fixated on dispensing punishment through pain".