de Blob 2 is heading to Xbox One and PlayStation 4 in February
Ink it in your diary.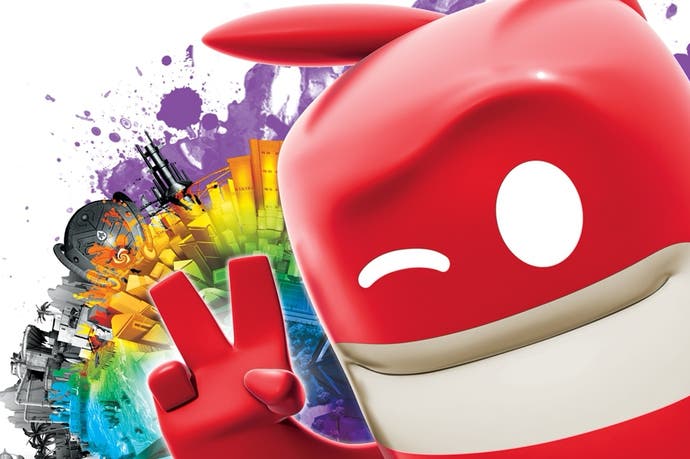 THQ Nordic has announced that beloved colour-splashing platform sequel de Blob 2 is coming to Xbox One and PlayStation 4 on February 27th.
Console owners will receive the same remastered version that released on PC in June last year, which added higher resolutions and graphics options to the original game, alongside upscaled videos and FXAA Anti Aliasing. THQ Nordic has yet to announce if the full list of PC upgrades will make it over to consoles, however.
de Blob 2 first released in 2011, and was the multi-platform follow-up to the enjoyable Wii original. It marked the return of the villainous Comrade Black, who was once again set on ridding Prisma City of all its colour. The sequel followed a similar exploratory, colour-restoring formula to its predecessor, albeit with a greater emphasis on platforming this time around. It evens added a number of 2D side-scrolling segments to the first game's strictly 3D design.
Additionally, de Blob 2 introduced new moves and transformative abilities, a new two-player co-op mode - wherein one play could assist another through the single-player campaign - as well as a selection of multiplayer, split-screen party games. Oh, and composer John Guscott returned with another wonderful soundtrack.
Keza MacDonald reviewed de Blob 2 for Eurogamer back in 2011, awarding it a classic 8/10, and calling it "an endearing, creative and charismatic platformer with an abundance of bright ideas and the wisdom not to overplay any of them. It's just what you need in the middle of a dull, grey February." The more things change, eh?
There's no word on pricing for de Blob 2 on Xbox One and PS4 yet, but it's £17.99 on Steam, which should give some indication of what to expect when it releases on February 27th.