Days Gone's New Game Plus mode arrives next week in big free update
Back on the road.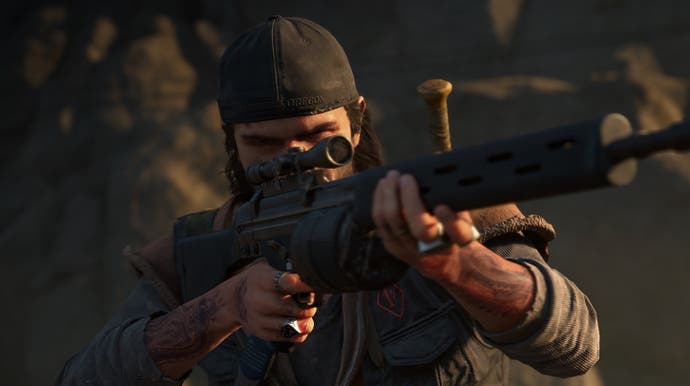 PS4's bikes-and-zombies extravaganza Days Gone is poised to get a sizeable free update next week on 13th September, introducing, among other things, a New Game Plus mode.
As outlined on the PlayStation Blog, Days Gone's New Game Plus mode can be started from any save that contains the completed I'm Never Giving Up storyline, and will enable players to take another turn across post-apocalyptic Oregon while retaining all previously earned weapons, skills, recipes, bike upgrades, NERO boosters, patches earned from Challenge mode, encampment trust and credits, collectibles, and Trophy progress.
According to Sony, players will be able to select from a range of difficulties before embarking on their New Game Plus adventure, including Easy, Normal, Hard, Survival, and two new offerings: Hard 2 and Survival 2. These are also available for those starting a fresh play-through.
Rounding out the list of additions coming as part Day's Gone's free update next week, are a handful of Trophies tied to New Game Plus, Hard 2, and Survival 2. Sony also teases a mysterious new weapon "from an agent that only operates in the shadows."