Dark Souls PC patch removes region lock
Prepare to die together.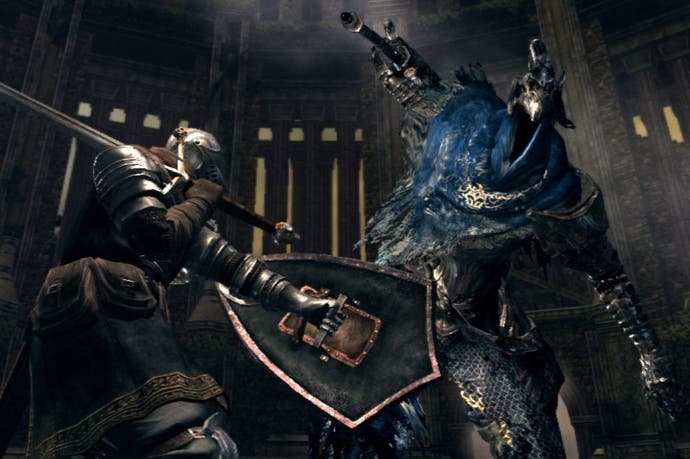 Dark Souls' PC port, dubbed Prepare to Die Edition, has removed its region lock.
"A nice fix is available for all players since January 19th 2015 to completely remove the infamous multiplayer region lock in Dark Souls: Prepare to Die Edition," publisher Bandai Namco said on Steam.
The publisher confirmed to Eurogamer that this was posted by a developer and is an official patch. One need only launch the game in Steam with auto-update enabled to enjoy Dark Souls in its newly region unlocked splendor.
Of course, Dark Souls' multiplayer is a rather odd affair that pairs players with anonymous strangers and voice chat isn't an in-game option, so unless you're really diligent about collaborating with a friend to try and finagle a co-op workaround, you probably won't be encountering your overseas pals very often. Still, the fact that it's even possible is a step up for the previously region-locked game.