Cyberpunk 2077 patch modifies braindances following epilepsy warning
And removes copyrighted songs.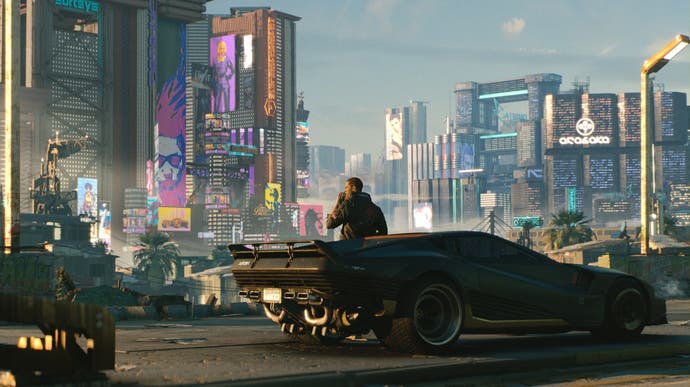 CD Projekt has issued a patch to Cyberpunk 2077 that modifies the braindances following an epilepsy warning.
This week, Eurogamer reported on UK charity Epilepsy Action's call for an urgent update to Cyberpunk 2077 in response to a warning the game could be a trigger to those with epilepsy.
CD Projekt RPG was branded a potential epilepsy risk in a high-profile PSA article published by Game Informer based on a pre-release copy of the game.
That website's reviewer, who has previously experienced epileptic seizures while playing other video games, said Cyberpunk 2077's clubs and bars were "danger zones", and that a flickering "glitch" effect around Keanu Reeves' character Johnny Silverhand was something to be mindful of.
A specific warning was then issued for the sequence players see when entering into a braindance - a recording of a memory - where your character dons a visor that quickly flashes a sequence of bright lights into your eyes for around five seconds.
Overnight, CD Projekt issued a sizeable 17.684GB patch for PlayStation consoles and PC (UPDATE: it's out now on Xbox) that modifies the flashing effect on braindances to reduce the risk of inducing epileptic symptoms. CD Projekt said the effect has been smoothed out and the flashes reduced in frequency and magnitude.
The patch also adds a seizure warning to the game on PlayStation, following its addition to the PC version earlier this week.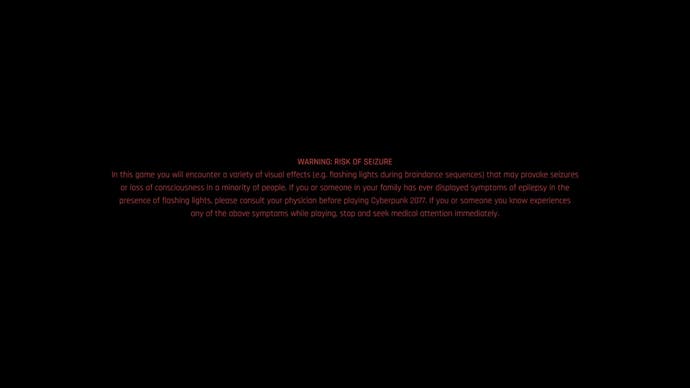 Also this week, CD Projekt announced Cyberpunk would feature a special mode to help streamers broadcast gameplay without fear of copyright strikes. Unfortunately, a few songs slipped through the cracks, and CD Projekt had to ask streamers to turn off audio for those particular scenes.
Addressing this, the patch also removes copyrighted songs "incorrectly" present in the game with the "disable copyrighted music" feature toggled on.
Elsewhere, the patch makes some bug fixes, and on the visual side of things, reduces vehicle appearance pop-in, and issues with animations missing from important quest NPCs during cinematics. CD Projekt said the patch also improves stability, including various crash fixes. All this is welcome, given how buggy Cyberpunk 2077 is at launch.
Cyberpunk 2077 on PlayStation 4 and Xbox One is particularly troublesome, and there are some console-specific improvements in the patch. For example, CD Projekt has improved reflections quality on Xbox One and PS4 to "eliminate the smudge effect".
The video below reveals Digital Foundry's analysis of Cyberpunk 2077 on PS4 and PS4 Pro:
The patch notes in full are on the Cyberpunk website.