Epilepsy charity calls for urgent Cyberpunk 2077 safety update
UPDATE: CD Projekt responds.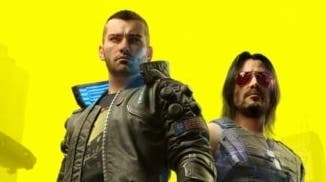 UPDATE 7.45pm: CD Projekt has responded to reports that certain effects and sequences in Cyberpunk 2077 are a potential epilepsy risk and may trigger - and indeed have triggered, in the case of one reviewer - epileptic seizures in certain individuals.
In a brief statement posted to Twitter in response to a PSA article from GameInformer, CD Projekt confirmed it's now "working on adding a separate warning in the game, aside from the one that exists in the EULA". It also offered assurances that it's exploring "a more permanent solution", and that one will be implemented "as soon as possible".
Thank you for bringing this up. We're working on adding a separate warning in the game, aside from the one that exists in the EULA (https://t.co/eXpPn73VSK). Regarding a more permanent solution, Dev team is currently exploring that and will be implementing it as soon as possible. https://t.co/lXFypnSit2

— Cyberpunk 2077 (@CyberpunkGame) December 8, 2020
---
ORIGINAL STORY 3.25pm: UK charity Epilepsy Action has called for an urgent update to Cyberpunk 2077 in response to a warning the game could be a trigger to those with epilepsy.
CD Projekt Red's upcoming RPG was yesterday branded a potential epilepsy risk in a high-profile PSA article published by Game Informer based on a pre-release copy of the game.
That website's reviewer, who has previously experienced epileptic seizures while playing other video games, said Cyberpunk 2077's clubs and bars were "danger zones", and that a flickering "glitch" effect around Keanu Reeves' character Johnny Silverhand was something to be mindful of.
A specific warning was then issued for the sequence players see when entering into a Braindance - a recording of a memory - where your character dons a visor that quickly flashes a sequence of bright lights into your eyes for around five seconds.
Images of that sequence lie below, taken from Eurogamer's own playthrough. We won't include video of the effect, for obvious reasons.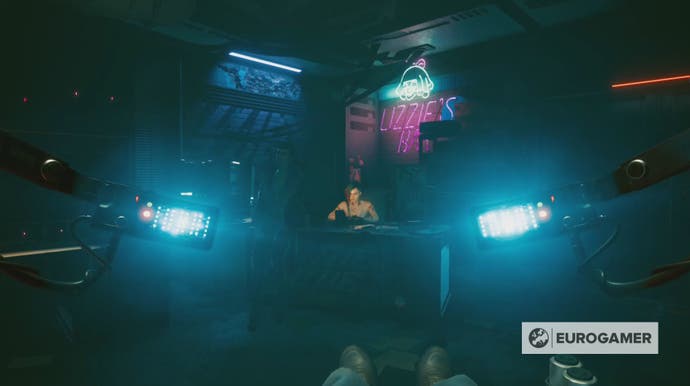 Today, in response to Game Informer's article, charity Epilepsy Action has issued a statement asking CD Projekt Red to update Cyberpunk 2077 as soon as possible.
"We are alarmed and saddened that a game reviewer had a seizure triggered by Cyperpunk 2077, before it was even launched," Epilepsy Action spokesperson Louise Cousins said. "The game features rapidly blinking lights and other animations that could cause seizures in people with photosensitive epilepsy. These features are unsafe and should have been avoided to make the game more accessible. With huge demand and excitement building for its release, it may pose a serious risk to people with photosensitive epilepsy. The developers CD Projekt RED should consider how they can update the game to make it safer. A disclaimer warning at the beginning isn't enough.
"87 people are diagnosed with epilepsy every day, and their first seizure can often come out of nowhere. Many people living with epilepsy can strive for many years to gain seizure control and it is devastating to have a breakthrough seizure. Seizures can cause injury and impact on things like driving, employment and education. In the worst cases, they can be fatal. For further information, visit epilepsy.org.uk/info/photosensitive-epilepsy."
Eurogamer has contacted CD Projekt Red for comment.
Video games have long been associated with a risk of epileptic seizures, and some games and consoles (though not all) include a photosensitivity warning when booting them up. There is no such warning on PC, of course, and PC copies of Cyberpunk 2077 - such as those used to review the game - currently do not include a specific epilepsy warning at startup.
Here in the UK, around 600,000 people live with epilepsy - around one in every 100 of the total population. About half of those are described by Epilepsy Action as "seizure free". Around three per cent of epilepsy cases involve photosensitive epilepsy, which causes seizures triggered by flashing or flickering lights, or some patterns.
Cyberpunk 2077 is due for global release this Thursday, 10th December.