Cyberpunk 2077 is Funko Pop's latest victim
Looks a bit CD.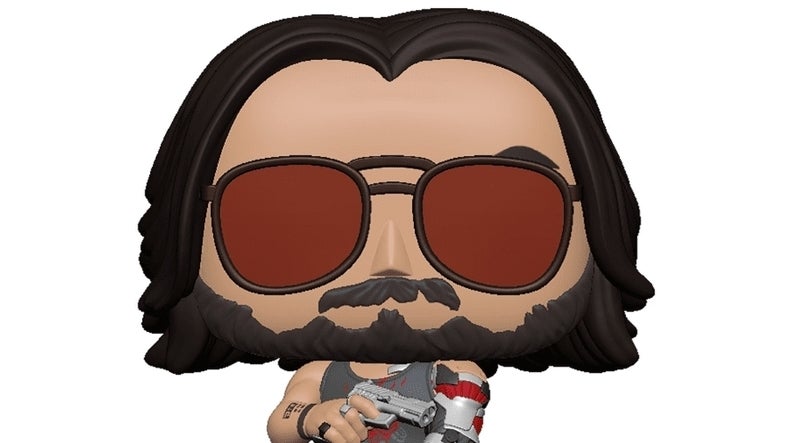 I walked into a HMV store over Christmas (one of the few remaining ones, anyway) - and on entering was greeted by rows upon rows of Funko Pop toys: their black, unthinking, lifeless eyes staring right back at me. Soon to join their ranks are the characters of Cyberpunk 2077, who have been converted into little plastic figures ready to sit on your desk. Staring.
Revealed at the London Toy Fair (via Game Informer), Funko is creating four different figures, including both male and female versions of V, and two models of Johnny Silverhand - one with him holding some guns, another with him looking sceptical. Listed on the official Funko Pop website is a glow-in-the-dark male V, but fortunately there's no image to accompany this.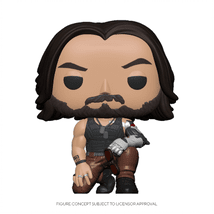 These are expected to arrive on 16th April and, judging by pre-existing Funko prices, will likely cost around £10... a pop. That's the day Cyberpunk 2077 was supposed to release, so perhaps you can use these to fill the emotional hole left by the delay. Personally, I'm much more interested in the art book.