Custom Resident Evil PS4 controller is as disgusting as it is amazing
Finger this.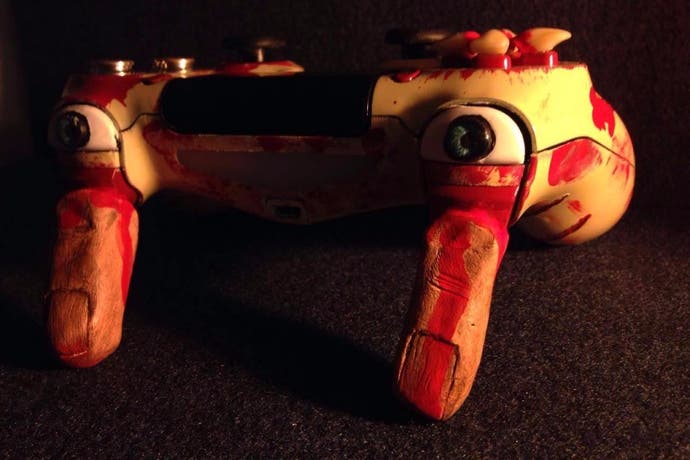 There are plenty of custom console controllers out there. But few are as... disgusting as this one.
This Resident Evil-themed custom DualShock 4 PS4 controller is the work of Romanian tinkerer Vulpe Andrei, who sent over a handful of pictures to Eurogamer this morning. As you can see, he's put a lot of effort into making it, well, as horrible as possible.
You can see from the image, below, the d-pad has been modified to include bloody teeth.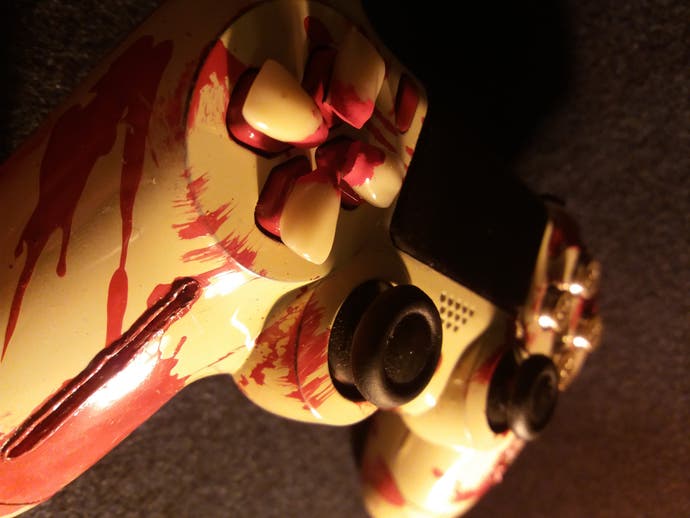 The face buttons are bullet casings.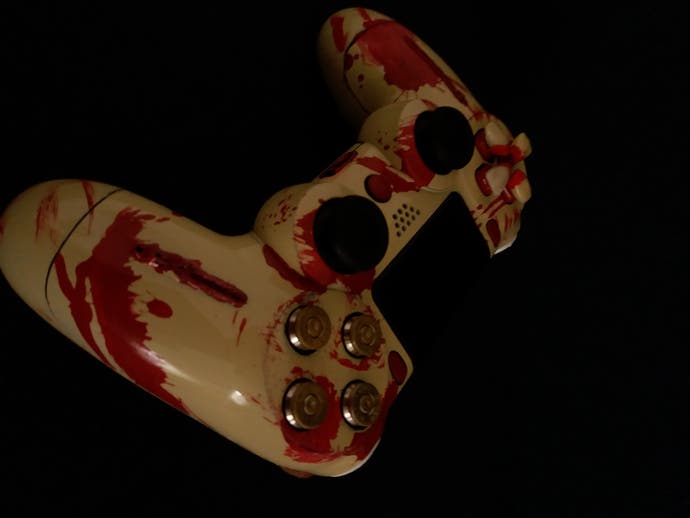 There's blood and cuts over the thing.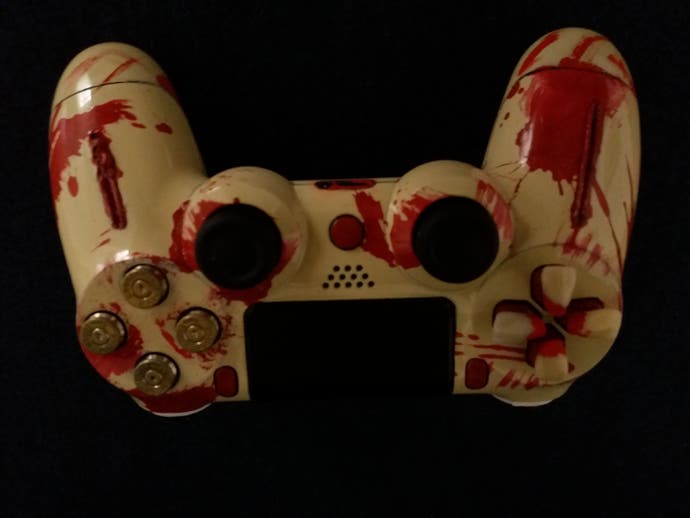 But best (worst?) of all, the triggers have been replaced by eyeballs, which are a part of... fingers. Yum! Andrei has made a few custom controllers, including a Battlefield-themed one. There's more over on his Facebook page.
I am planing on selling any controllers I make but they are mostly for display purposes as they are not very comfortable," Andrei told Eurogamer. "I will also try to make a For Honor Xbox One controller in the future."