Crash Team Racing third-biggest UK physical launch this year
How do you like them wumpas.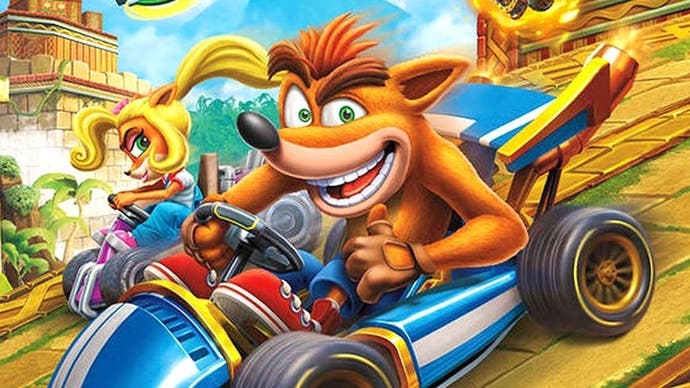 Crash Team Racing: Nitro-Fuelled is the UK's third-biggest launch this year in terms of physical copies sold, behind only Days Gone and Resident Evil 2.
Activision's kart-racing remake sold more discs during its launch week than other 2019 launches such as Mortal Kombat 11, Devil May Cry 5, Rage 2, The Division 2 and Anthem.
But despite racking up the numbers, Crash Team Racing didn't come close to matching the frankly astonishing launch week of Activision's N Sane Trilogy, back in June 2017. Then - and just on PlayStation 4 - the N Sane Trilogy sold twice the amount Crash Team Racing shifted this week across PS4, Switch and Xbox One.
Regardless, Crash Team Racing's success sounds well-deserved. It's fair to say our Chris Tapsell liked the game - deciding to call it Essential in Eurogamer's Crash Team Racing review.
"It's a gold-standard remaster," Taps wrote, "capturing the loveably janky, off-brand spirit of classic CTR - and then some."
The full top 10 lies below:
Crash Team Racing: Nitro-Fuelled
FIFA 19
Forza Horizon 4
Days Gone
Rooty Dooty Patooty Tooty
Battlefield 5
GTA5
Mario Kart 8 Deluxe
The Division 2
Anthem