Black Friday sales at Amazon UK discount Crash and Spyro remasters
We're going to (LAN) party like it's 1999.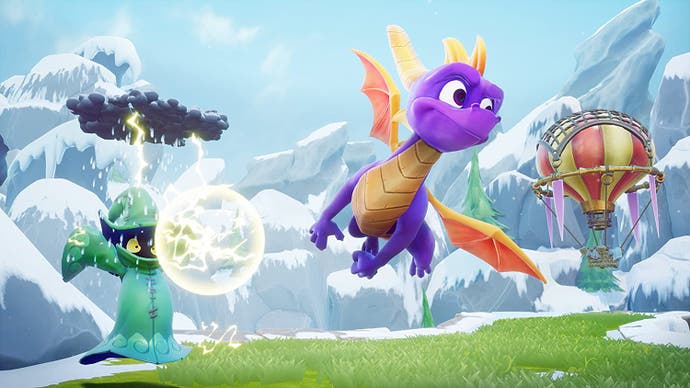 As Black Friday 2020 looms just one week away, Amazon is preparing to start the fun early with discounts on games from the Crash Bandicoot and Spyro the Dragon franchises.
That being said, these games aren't especially old - namely, the big ones on sale at the moment are the Spyro Reignited Trilogy, and Crash Team Racing: Nitro-Fueled, the racing spin-off game that features Crash Bandicoot and friends. They're both good games - in fact, CTR rated as "Essential" in our review, a powerhouse of racing games that rivals even Mario Kart.
Whether you prefer one over the other, love both of them, or if you just want to see what they have to offer, we've outlined the best prices below.
Spyro Reignited Trilogy
Crash Team Racing: Nitro-Fueled
Of course, there's no shortage of other deals coming as we approach Black Friday 2020 this year. Check out all the best Xbox Black Friday discounts, or head over to the page where we've laid out all the PS4 Black Friday sales. Or you can always take a look at the Jelly Deals Twitter, where we've got deals everywhere!