Crackdown 2 studio working on Ryse with Crytek - report
Oh, and Nike+ Kinect Training.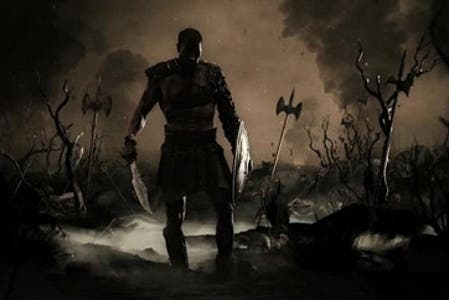 Crackdown 2 developer Ruffian Games is helping Crytek make Kinect action title Ryse, judging by a number of employee CVs.
As reported by Kotaku, the resumé of a level designer at the Dundee-based studio refers to work carried out on a mystery Kinect game for "Microsoft/Crytek".
The guy in question led - or leads - a team of level designers creating "multiplayer arenas supporting multiple game modes" for the title.
Another CV mentions work done on "a multiplayer map for a first person melee combat game based in the CryEngine" for Xbox 360, while a programmer's LinkedIn page refers to "a first party Crytek project which [Ruffian] were contracted onto" which "focussed on melee combat [with] AI capable of evaluating dynamic combat situations and working as part of a team."
While none of the resumés mention it by name, Crytek's classical Rome-set action title Ryse seems like a perfect fit.
Both Crytek and publisher Microsoft have remained tight-lipped about the game since its reveal at E3 2011, though there have been reports suggesting it's now a next-gen title.
Kotaku's report offers a few hints as to Ruffian's other ongoing projects. Alas, there's no sign of a Crackdown 3, but the studio does seem to be working on Nike+ Kinect Training alongside Sonic & Sega All-Stars Racing studio Sumo Digital, and also had a hand in Kinect Star Wars.