Forza and Ryse to be next Xbox launch titles
Plus, a new zombie game and "strong" third-party support with FPS.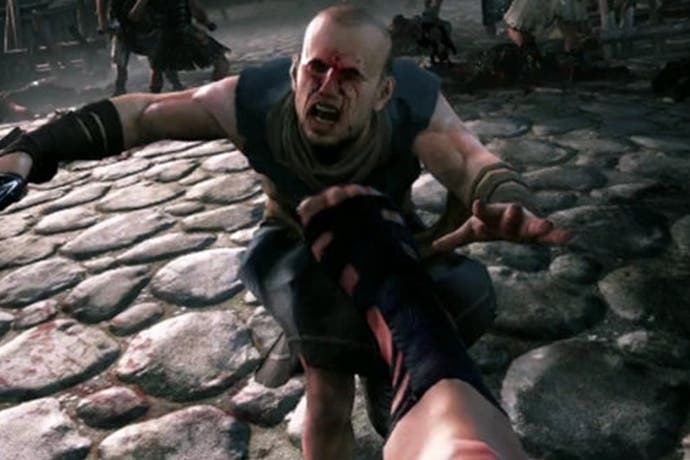 Crytek's first-person melee game Ryse will be a launch title for the next Xbox, according to a new report.
The Verge's Tom Warren, who has an excellent track record on Microsoft, said Ryse, announced during E3 2011 as an Xbox 360 game with Kinect functionality, has been reworked for the next Xbox.
Apparently Ryse is pitched as "Microsoft's new Gears of War / Halo mega launch title".
The news tallies with information that emerged in December 2011, when the LinkedIn profile of a former Crytek developer mentioned Ryse was an "X-Box Next Gen" project.
According to The Verge, Ryse will take advantage of the more powerful Kinect 2 for body tracking improvements.
Ryse was originally know as Kingdoms and made its first appearance at Microsoft's E3 conference in 2010. Since then it has shifted from Crytek's Budapest studio to its Frankfurt one, with the most recent reports suggesting that Crackdown 2 developer Ruffian Games was also involved.
"The development team shifted, but for different reasons than people assume," Crytek's Cevat Yerli told Eurogamer in August 2012.
"People think it's because it didn't work out, but actually it was a studio redirection - we wanted Budapest to focus a bit more on mobile and tablet, and they released Fibble, which was quite an excursion for Crytek. And we'll do more casual stuff but that's also free-to-play.
"With Ryse, the game is moving forward really well - we just can't talk about it."
Another launch title is, predictably, a new Forza racing game, with "super life-like" graphics. The Verge failed to mention a developer - presumably it's Turn 10 following last year's Forza Horizon, developed by Playground.
There's also a mystery zombie game and a family game set on an island with "Pixar movie-style graphics". The latter will use Kinect to scan a body and generate an avatar in the game.
Elsewhere, third-party support "is said to be strong" in the FPS genre. As Eurogamer previously reported, Microsoft is working to change Xbox Live so it uses currency instead of Microsoft Points.
A Microsoft spokesperson told Eurogamer this afternoon: "Microsoft does not comment on rumour and speculation."
Microsoft is reported to be ready to announce the next Xbox at an event at the end of May before a star turn at E3 in June.