"Cosmic emperor" Bill Bailey promoting No Man's Sky in the UK
It's like looking into the eye of a duck.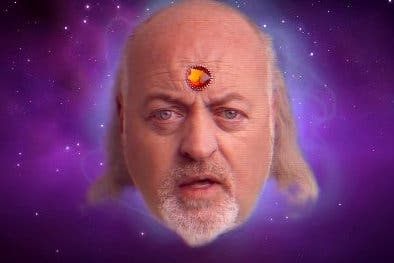 PlayStation has roped in British comedian Bill Bailey to promote No Man's Sky here in the UK.
The advert below features the bearded stand-up coming packaged with the game, and providing voice-over for it. If only this were true.
It's sort-of reminiscent of how British institution Stephen Fry became the voice of fellow PlayStation title LittleBigPlanet, although No Man's Sky itself doesn't feature any narration.
Bill Bailey is known for his ruminations on life, the universe, and love for trippy music similar to the tunes featured in No Man's Sky. It's a good fit:
Already playing No Man's Sky? Here's our guide to help you get off the ground.