Video game price drop causes UK inflation to decrease
According to the Office for National Statistics.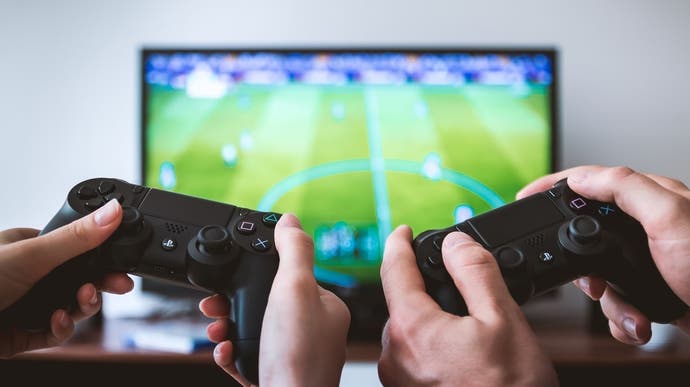 The dropping price of video games and downloads has been listed as one of the main reasons for the UK's inflation decreasing to the lowest percentage it's been in three years, according to the Office for National Statistics.
Inflation slowed up in August to 1.7 per cent due to prices in "recreation and culture" falling - one of the most notable factors in that area being the dropping price of "computer games".
A report from the Office for National Statistics said: "The largest effect (of 0.09 percentage points) came from games, toys and hobbies (particularly computer games including downloads), where prices overall fell by 5.0 per cent between July and August 2019 compared with a smaller fall of 0.1 per cent between the same two months a year ago."
While it might be surprising, this isn't the first time games have made this much of an impact on inflation. Back in 2014, the rising price of video games caused a bump in UK inflation.
But the graph below shows just how much the "recreation and culture" sector has affected inflation in August this year.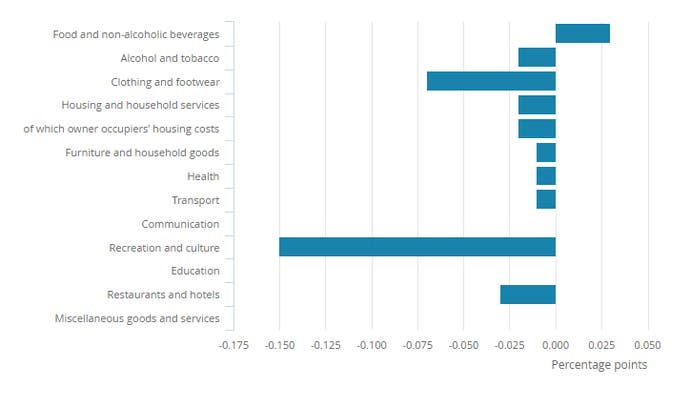 The report went on to say "price movements for games can often be relatively large, depending on the composition of bestseller charts".
Games weren't the only contributor of course. A decrease in clothing sales from high street shops was mentioned as well, and according to the BBC, this has caused the lowest rate of inflation since 2016.
But why did video game prices fall in the UK this summer?
"July was a really quiet month for new releases. There was a Wolfenstein and a Fire Emblem, but broadly it was a really weak month for new games and it didn't require a lot of sales to top the charts," Christopher Dring, publisher for Eurogamer sister site GamesIndustry.biz, told me.
"But summer is a popular period of time for video game sales. Retailers like to discount over the summer to make up for the lack of new games. These sales tend to get more aggressive as the console cycle goes on, as game sales start to slow down and retailers try to resist that slowdown as much as possible.
"We're seeing sales get even more aggressive as developers and publishers are trying to get attention in the increasingly congested digital marketplace. Being featured in the 'Steam Sale' or the 'Special Offers' section of a digital store is a great way to attract users, and the more aggressive with pricing you are, the more successful you can be.
"There is also a growing expectation from some consumers that games should be free - driven by the popularity of titles like Fortnite - which in itself is putting pressure on premium price points."
With the number of big releases in the coming months however, it's unlikely inflation will stay that low for much longer.