CoD: Black Ops 3 multiplayer is free to play this weekend on Steam
Multiplayer Starter Pack will be removed from sale on Monday.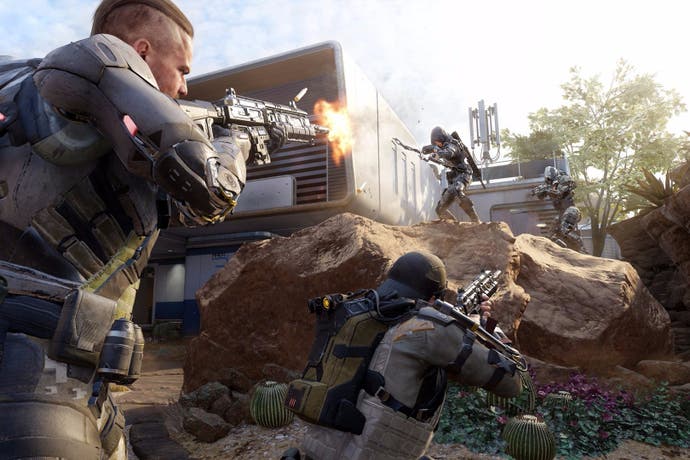 Last week Activision tried something a little new and released a multiplayer-only edition of Call of Duty: Black Op 3 on Steam. Now this Multiplayer Starter Pack is free to try out this weekend from now until Sunday, 28th February at 9pm UK time.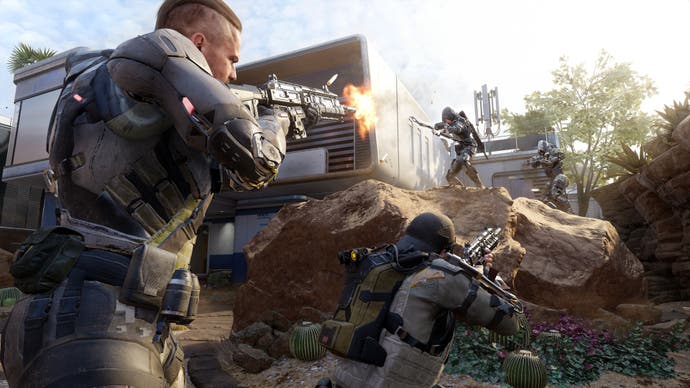 Remember, the Multiplayer Starter Pack in and of itself is a limited time offer and will no longer be available for purchase after 29th February. It costs £11.59 / $14.99.
It's worth noting that while the Multiplayer Starter Pack contains the game's competitive online modes, it does not contain the Zombies co-op campaign or access to mod tools, multiplayer custom games, or the ability to Prestige (the Starter Pack's level cap is 55).
There will also be a Double XP promotion for the game this weekend on Steam, lasting from 26th February at 6pm UK time to Monday, 29th February at 6pm UK time.
During that time, Call of Duty: Black Op 3 will be on sale with 33 per cent off the Standard Edition (£26.39), and 20 per cent off the Digital Deluxe Edition (£55.99).