Cloud gaming company OnLive shuts down this month
Sony picks up its patents.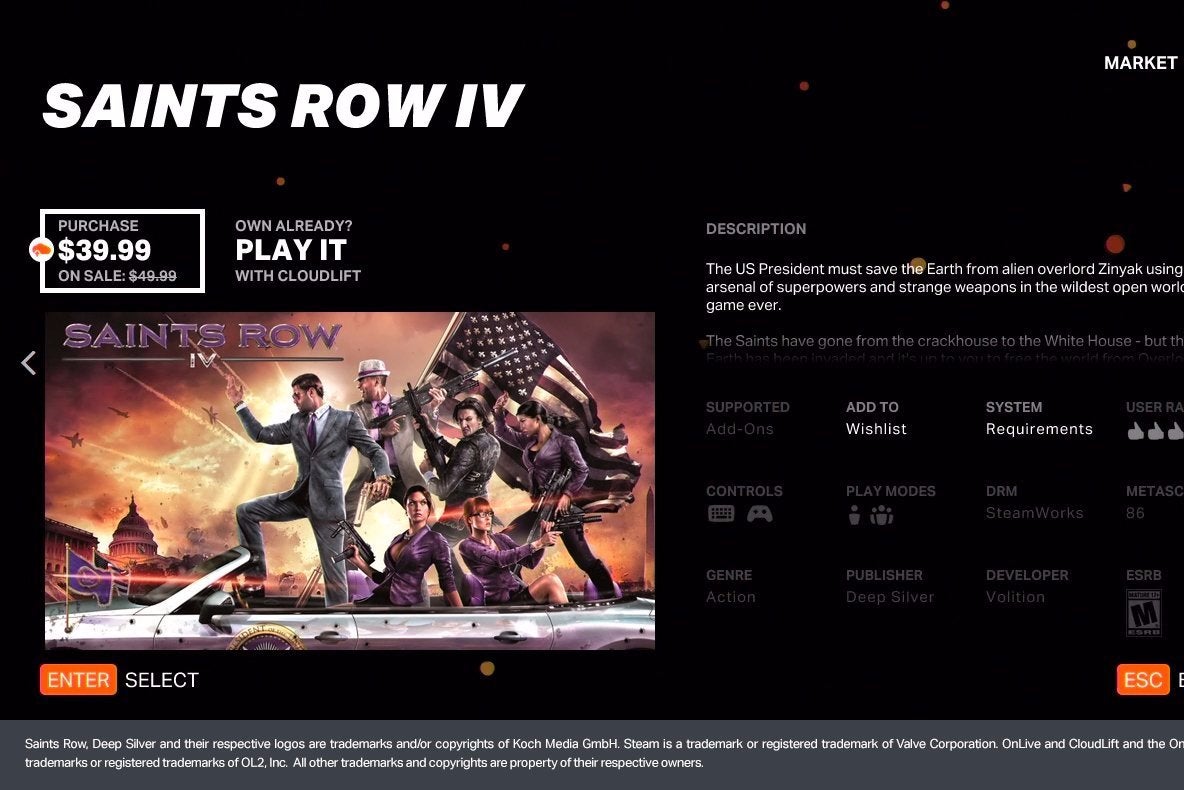 Cloud gaming company OnLive is shutting down.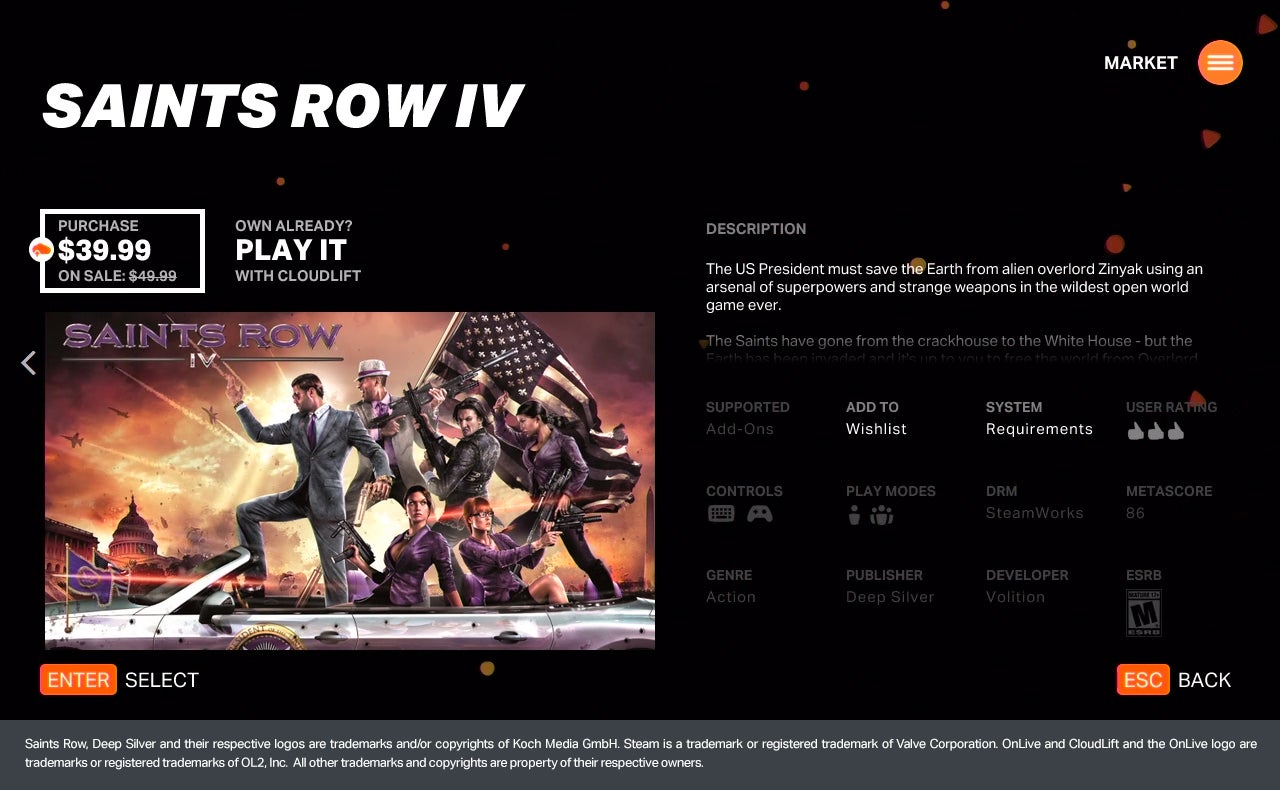 The service ends on 30th April 2015, OnLive said. Users can use OnLive up until that date. In fact, all the games on the service are free to everyone to play until it shuts down at the end of April.
After today, no further subscription renewals will be charged for any OnLive service. Those whose subscriptions renewed on or after 20th March will be refunded.
After the services end, OnLive, based in Mountain View, California, will wind down and cease operations.
Meanwhile, Sony has bought OnLive's 140 or so cloud gaming patents. Both companies declined to disclose the terms of the transaction.
"These strategic purchases open up great opportunities for our gamers, and gives Sony a formidable patent portfolio in cloud gaming," Philip Rosenberg, VP, Global Business Development of SCE and SVP Business Development and Publisher Relations of Sony Computer Entertainment America, said.
"It is yet another proof point that demonstrates our commitment to changing the way gamers experience the world of PlayStation."
The deal adds to Sony's ongoing game streaming effort. In July 2012 Sony bought rival cloud gaming company GaiKai for a whopping $380m. It's since used it to power PlayStation Now and Remote Play.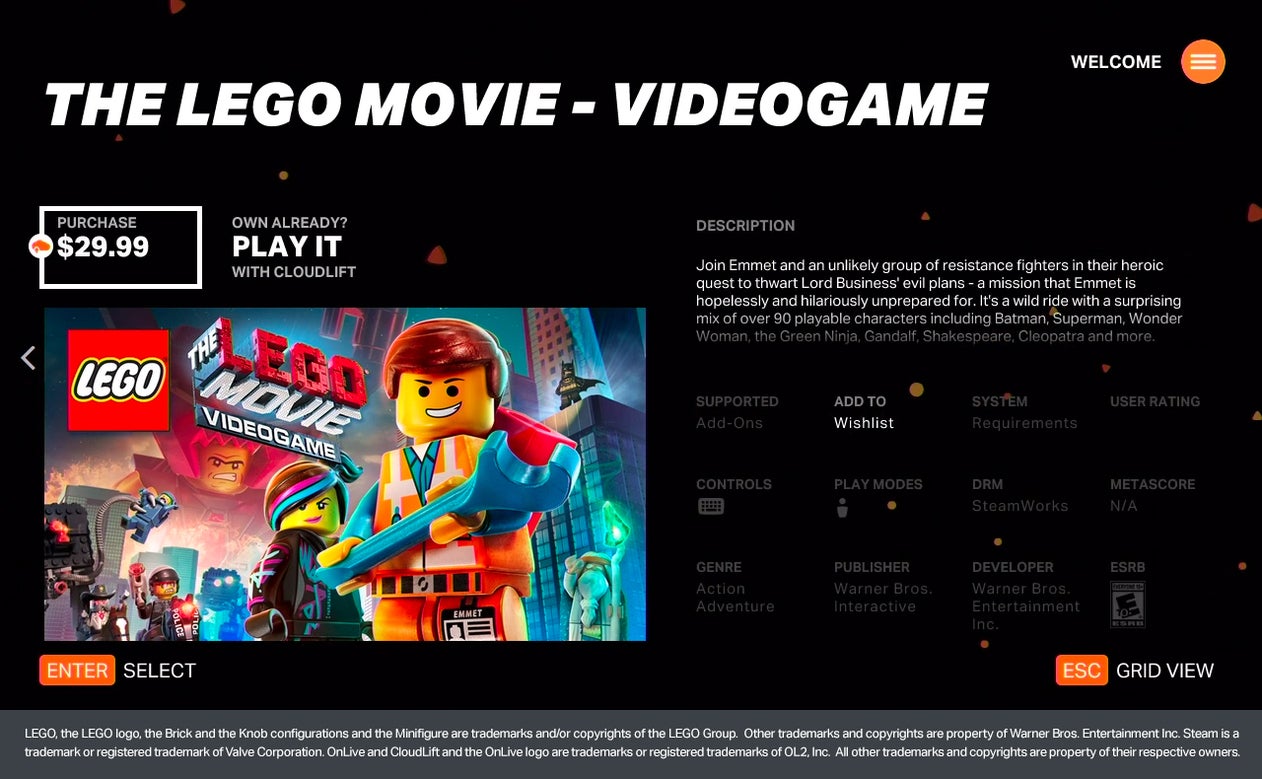 OnLive has endured a torrid time following its high-profile reveal at GDC 2009. In December 2010 it launched the OnLive Game System, a set-top box designed for the living room. It was released in the UK in September 2011.
In August 2012 OnLive as it was then was thought dead, with a number of layoffs and the exit of founder Steve Perlman both sparked by a failed bid to secure new funding. But the service continued to operate after angel investor Lauder Partners swooped in to grab the company's assets and the cloud gaming tech it had built.
In March 2014, following 18 months of silence, OnLive returned with a new business model and a new £9.99 a month subscription that let customers play PC Steam games on any compatible device.
But it failed to take off, despite, as of March 2015, having over 300 games available across three different subscriptions.