After 18 months of silence game streaming service OnLive returns with CloudLift
£9.99 a month for "Dropbox for game saves".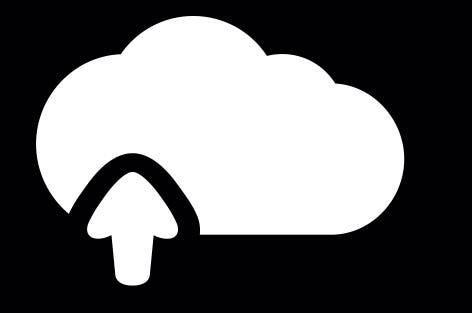 Video game streaming service OnLive is back with a new business model and a new approach.
After 18 months of silence following a shake-up at the US company, OnLive today launches an open beta for CloudLift, its new cloud gaming companion service.
OnLive no longer sells games purchasers can only stream through OnLive. Now, CloudLift lets people stream the games they already own through any device with a browser - with access to cloud saving intact.
For this, OnLive charges a £9.99 a month subscription. There is no contract so you can cancel at any time.
OnLive general manager Bruce Grove recently gave Eurogamer a demo of the new service. The idea is that you'll play a game as normal on your home PC, perhaps, that you might have bought and downloaded from Steam, then, when out and about, you can pick up where you left off by streaming the game from another device.
Maybe your work PC isn't powerful enough to play the game you've been playing at home, and you fancy some lunchtime gaming, or maybe your lightweight laptop is all that's available to you while travelling. CloudLift syncs with cloud saves, so you can pick up from where you left off at home, then, when you're done streaming the game, the save will sync again and you can carry on when you get back home. Multiplayer gaming is supported and all downloadable content is available.
Another use for CloudLift is being able to play a game via OnLive while it's downloading and installing on your gaming rig. Think of it as Dropbox for PC game saves, Grove said. OnLive's version of the game is identical to the version users own (with achievements and more intact in the case of Steam), and is running on servers based on mid to high spec machines at its data centres. The service targets 720p resolution running at 60fps.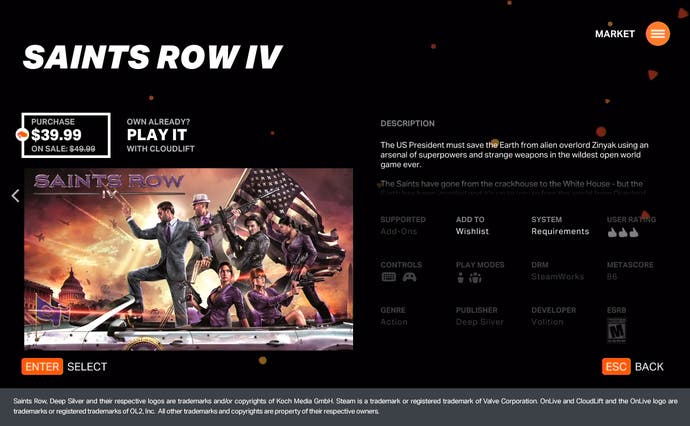 At launch CloudLift works with Steam and the games in your Steam library OnLive has done deals with. OnLive has signed up titles from Warner Bros. and Deep Silver, with more deals waiting in the wings. Compatible games at launch include Batman: Arkham Origins, The Lego Movie Videogame, Saints Row 4 and indie game Type: Rider. Support for Europa Universalis 4 and F1 2013 is in the works.
OnLive will also sell download codes for games. If you buy a download code from OnLive it includes a seven day free trial of CloudLift.
Existing OnLive services continue, such as Brag Clip recording and real-time spectating, as well as the £6.99 a month PlayBack subscription. Grove promised to continue to support legacy customers and the micro-console it sold when the company launched. Games already purchased through OnLive will continue to work.
In August 2012 OnLive as it was then was thought dead, with a number of layoffs and the exit of founder Steve Perlman. But the service continued to operate after angel investor Lauder Partners swooped in to grab the company's assets and the cloud gaming tech it had built.
Now, with a new management team in place, OnLive hopes to start afresh with a service that's more beneficial to gamers as well as publishers.
"We're a companion app," Grove said. "We're a complement. We don't care where you've bought the game from. Not everyone is going to want this. That's okay. It's about looking to people who want mobility."
One issue CloudLift will inevitably encounter is a lack of compatibility with the thousands of games already available on Steam. Grove said OnLive is working as fast as it can to sign deals with publishers.
"As we go through that we'll see this library grow," he said. "And then at some point hopefully there's also a little bit of, 'why are these games not on OnLive?'"
Meanwhile, OnLive announced a business to business service called OnLive Go that provides streaming services to game makers. Two games already signed up are virtual world game Second Life and Gaijin Entertainment's free-to-play MMO War Thunder, which you'll be able to play in a browser.