Classic-themed SSX DLC release date, details
Tricky-inspired track, retro music, characters.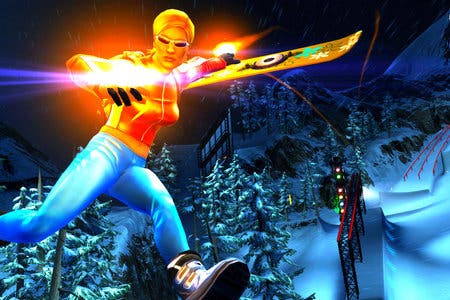 SSX players will be able to download an array of new content in the Mt. Eddie and Classic Characters packs, both available on 1st May, EA has announced.
That date is a Tuesday, which fits the pattern of when Xbox Marketplace updates its DLC selection. But UK PS3 owners may have to wait until Wednesday, when the PSN Store updates here.
You can get both DLC drops bundled together for $8 (about £5), or separately for $6 each (about £3.70). Exact UK pricing has yet to be confirmed.
The Mt. Eddie Pack includes the new Mt. Eddie map: "an over the top Tricky-inspired, ultra-long track". It features nine drops. A compilation of retro music are also included, including two tunes from previous SSX games.
The Classic Characters Pack meanwhile adds seven classic SSX cast members to your line-up, each with their own wardrobe of outfit colourways and unique snowboard. Radical!