Eurogamer.net Podcast 103: Halo 4! Assassin's Creed 3! SSX 5!
The numbers game.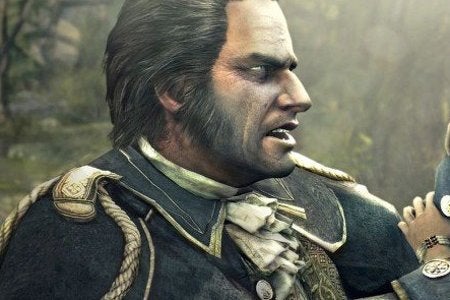 Hello! Someone's smacked the industry with a stick and a bevvy of games have come flooding forth. There's a third game in a series that's actually the fifth, a fourth that's really the sixth and one that pretends that it's not a sequel at all (it's in fact the fifth). Games!
Tom C's enjoying a late winter break in the Big Apple, so we bring you another two Toms as some compensation (that's Phillips and Bramwell, the latter stepping in as this week's host).
Oh, and there's me, Martin, as well (with the beard, looking shifty - which you can see for yourself if you wish to watch the video version).
There's talk of Assassin's Creed III, which may or may not allow you to backflip a wolf in George Washington's front-room, and Halo 4 - which, it was revealed this week in San Francisco, will have blue space marines shooting red space marines.
We've even played a game this week, with EA's SSX coming under inspection. Can it out-trick the original? Does it get lost in an avalanche of issues? Will it reach the peaks? Can I get away with these limp metaphors without anyone noticing?
The Eurogamer.net Podcast goes out every Tuesday, and just because you ignore it doesn't mean it will go away.