Clash of Heroes dev unveils Super T.I.M.E Force
Stunning side-scroller next from Capybara.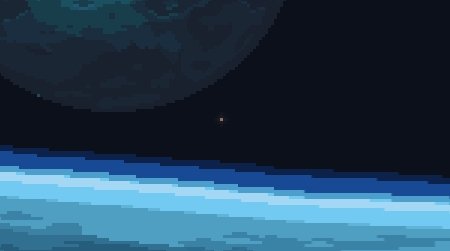 Super T.I.M.E Force is the next effort from Capybara Games, developer of peerless puzzle RPG Might & Magic: Clash of Heroes and iOS pixel art gem Superbrothers: Sword & Sworcery.
As should be evident from the trailer below, it's a blisteringly beautiful side-scrolling shoot 'em up.
Its listing on the Independent Games Festival site offers a few details of what to expect:
THE YEAR: 198X
LOCATION: OUTER-SPACE
THE PROBLEM: EVERYTHING'S GONE TO S***
THE MISSION: ERASE HISTORY'S DUMB MISTAKES
THE GOAL: MAKE THE WORLD A BETTER PLACE FOR YOU AND ME
THE TEAM: T.I.M.E (TEMPORAL INEVITABILITY MANIPULATION EXPERTS), AN ELITE SQUAD OF TIME-TRAVELING BADASSES
QUALIFICATIONS: MAXIMUM BADASSERY
ALSO: THEY HOLD PATENTS ON TIME TRAVEL GEAR THAT NO ONE HAS
THE PLAN: JUMP THROUGH TIME AND KILL STUFF THAT NEVER SHOULD'VE HAPPENED
FOR INSTANCE: COVERT ALIEN INVASIONS, NAZIS, BOY BANDS, ETC.
THE CATCH: ALTERING PRE-EXISTING EVENTS IN SPACE-TIME COULD HAVE DIRE CONSEQUENCES
THE CONSEQUENCES: PISSING OFF GOD, TOTAL ANNIHILATION OF ALL MATTER OF EXISTENCE, ACCIDENTALLY DATING YOUR MOTHER
PROBABILITY OF SUCCESS: UNCERTAIN
THE RISK: WORTH IT
WHEN DO THEY START: NOW!
Capy boss Nathan Vella told Eurogamer that it hasn't decided what platforms it'll be on yet, but confirmed "it definitely isn't iOS/mobile".
While it teamed with Ubisoft for Clash of Heroes, it will be self-publishing this time around. Alas, there's no word yet on when it'll be out.