Carby is swallowing the internet
These memes really suck.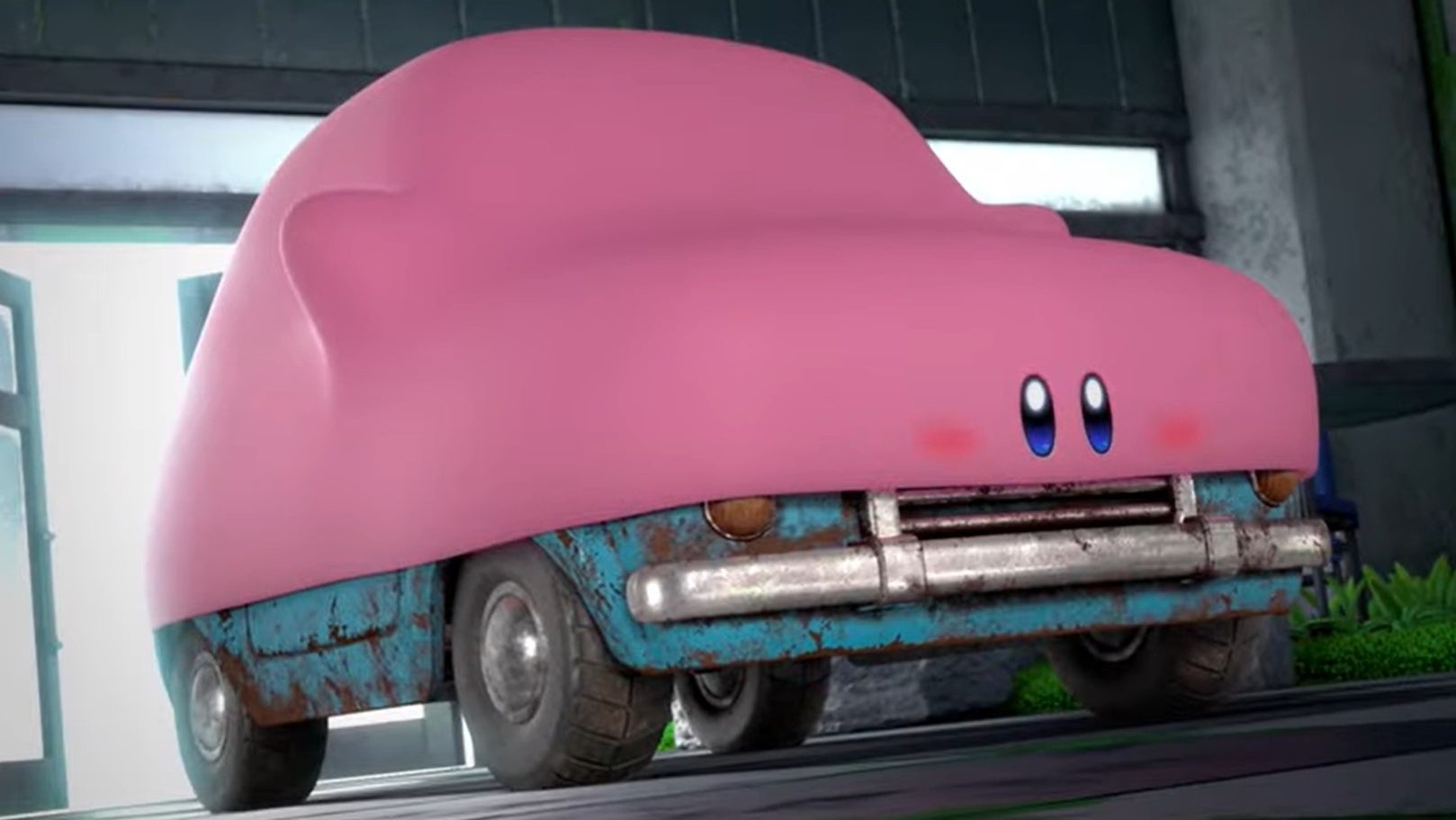 Nintendo made plenty of announcements at its latest Direct about games old and new.
Yet for some corners of the internet, the eyebrow-raising Mouthful Mode in Kirby and the Forgotten Land really stood out as ripe for innuendo.
The mode lets Kirby inhale some impressively sized objects, from a car to a cone, a vending machine, and more.
Kirby fans have since taken over the internet with their jokes, memes, and fan art of "Carby".
For some, the announcement of more DLC for Mario Kart 8 Deluxe was the biggest surprise. But isn't this the real crossover we wanted from the Direct?
Brains immediately began whirring at the possibilities. If Kirby can suck up a car, what's next? Memes ensue.
And after all that sucking, there's no doubt Kirby is exhausted.
Kirby and the Forgotten Land is due out on Switch on 25th March.