Capcom addresses concern over lack of female characters in Deep Down
"I'd like to explain the matter..."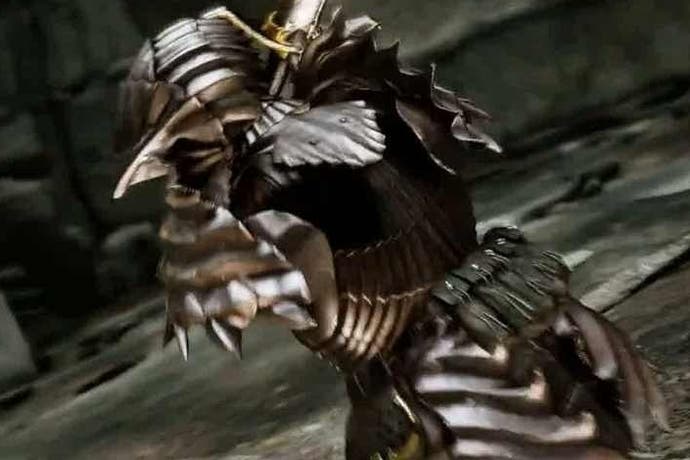 UPDATE: Capcom has issued Eurogamer the following statement from Deep Down producer Kazunori Sugiura:
"My name is Sugiura and I'm a producer at Capcom Japan. I was informed by a representative of one of our overseas branches that an article containing misleading information regarding deepdown has been recently circulating and drawing some attention. This article makes the claim that the game has 12 playable characters, all of whom are male. As producer in charge of this project, I would like to respond and clarify.
"While the main character of deepdown is indeed male, he is the only playable character in the game. The story focuses on him and a group of allies known as the Ravens.
"Although no announcement has been made regarding an overseas release of deepdown, we are happy that the title is drawing attention in regions other than Japan. We hope to release more information soon."
ORIGINAL STORY: Capcom has addressed concern over the lack of playable female characters in upcoming action role-playing game Deep Down.
Earlier this week Gematsu published a report based on a translation of an episode of Sony Computer Entertainment Japan's PS4 Lab series in which Deep Down was discussed.
According to the report, players can only be male "for story purposes". These story purposes were not revealed at the time.
The news sparked vociferous criticism from some quarters this week, including an opinion piece by VG247's Brenna Hillier titled: "Deep Down the rabbit hole of ingrained games industry sexism."
Responding, Deep Down producer Kazunori Sugiura took to the game's official Facebook page (once again translated by Gematsu), to insist there is only one main character in Deep Down - and the story revolves around him.
"From our overseas firm, there was big misconception in an article claiming that there were 12 main characters in Deep Down, all of them male," Sugiura said.
"As the person in charge on the development side, I'd like to explain the matter.
"There is one male main character in Deep Down. The story is being developed around him and his surrounding Ravens comrades.
"At the moment, an overseas release hasn't been decided, but I am grateful for the attention Deep Down is receiving.
"Please look out for more information in the future."
Eurogamer has asked Capcom for comment.
Details on Deep Down are sketchy. The PlayStation 4 game is a procedurally generated dungeon crawler that looks to be equal parts Assassin's Creed and Dark Souls. It will be free-to-play, but we don't know exactly how it will be monetised. We do know the multiplayer supports up to four players. A Japan-based beta test was planned for the launch of the PS4 there, but this seems to have been delayed.