Call of Duty: Black Ops 4 details zombie takeover update, Operation Apocalypse Z
Out tomorrow on PS4, other platforms to follow.
Call of Duty: Black Ops 4 is about to go full zombie, with its new Operation Apocalypse Z update launching tomorrow, 9th July.
There've been hints of the undead's imminent arrival in-game already, of course, with players attempting to make sense of the environmental changes recently found in Black Ops 4's battle royale Blackout mode. Now though, Treyarch has fully revealed all the fresh hell coming to Blackout, Multiplayer, and Zombies modes as its latest season unfolds.
Zombies mode, for instance, gets a brand-new campaign in the form of Alpha Omega, which sees Primas and Ultimas versions of characters from previous missions joining forces to battle the undead in a newly reimagined version of Call of Duty's iconic Nuketown map.
This new iteration is said to be 400 percent larger than original version of Nuketown, with the familiar 1950s suburban neighbourhood now granting access to the labyrinthine Broken Arrow facility below ground, where prototype weapons have been developed.
Treyarch is promising new enemy variants as players explore the facility, as well as new weapons, including the Ray Gun Mk 2. There's also a new perk known as the Blood Wolf Bite, which summons a wolf called Luna to fight alongside players when activated.
Multiplayer mode, meanwhile, get three new (mostly) zombie-themed maps; Der Schatten is a "larger" map set in a snow-covered Alpine town that sits in the shadow of the castle seen in Zombies mode map Der Eisendrache.
Then there's Remnant, which unfolds within the Museum of Unnatural History, surrounded by atmospheric Louisiana swampland. Throughout the museum, combatants can find exhibits inspired by a variety of Zombies mode episodes, including a chunk of the moon, the bus and diner from TranZit, a recreation of the Titanic, and a portion of the Asylum.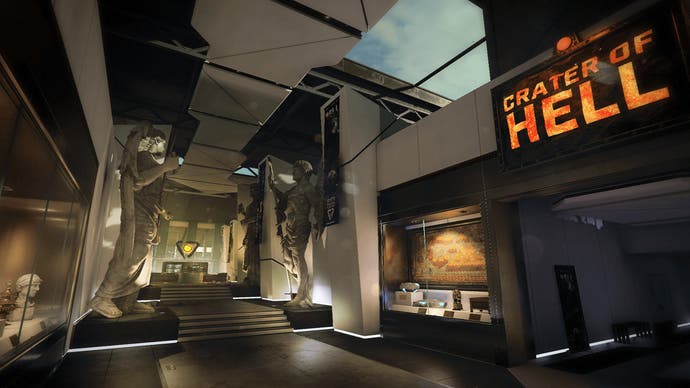 Multiplayer mode's final new map is Havana, which is inspired by the streets of Cuba. Although notably less spooky than Operation Apocalypse Z's other new maps, there's a nod to the undead theming via a cinema holding a zombie festival.
The mode also gets a new Specialist in the form of familiar war robot Reaper, armed with a massive double-barrelled machine gun known as Scythe and equipped with the Shroud ability, which can completely black out areas of the mini-map to thwart opponents' prying eyes.
Additionally, Treyarch has revealed a new Party Game for multiplayer known as Sticks and Stones. This score-base free-for-all arms all players with an explosive crossbow, ballistic knife, and combat axe. Players can score big by killing opponents using the first two weapons, but a kill via the combat axe will immediately wipe out an enemy's score, instantly reshuffling the match leaderboard - making for a frantic skirmish as combatants jostle and swing to take down the current top player and climb the ranks.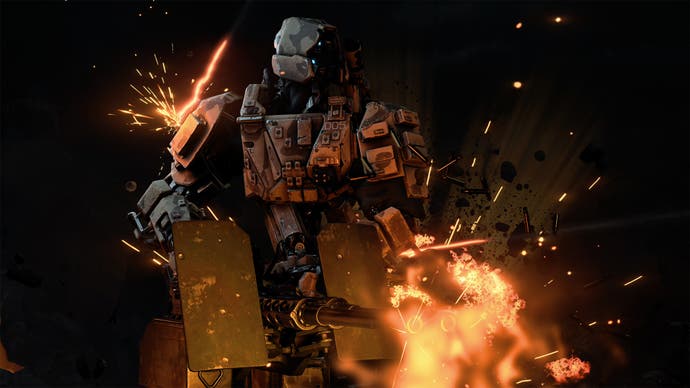 A new version of Gun Game mode, with the ballistic knife as the new final weapon, and the return of Infected are also due at a later date.
As for Blackout, the main map will be split into two new versions. Both will receive a zombie-themed makeover, including the likes of boarded windows and rivers of blood, as well as atmospheric fog that reduces visibility. However, fog will be relatively light for standard Solos, Duos, and Quads playlists, with a special Quads Fog map featuring much thicker fog, and substantially reduced visibility, also available.
Elsewhere, Blackout's second map is getting a new nighttime iteration called Alcatraz: Nightfall. This will be the setting for Alcatraz Portals Horde mode, which features substantially more zombies, as well as enemies such as Hellhounds and the Warden.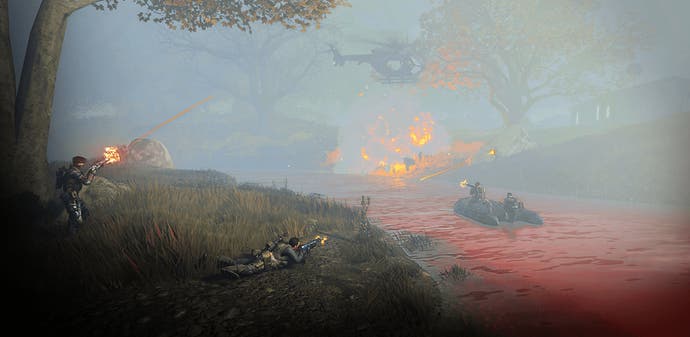 More Blackout additions have also been teased for later in the season, including a fast moving, low-health motorcycle with side car, Wonder Weapons, and Pandemic - a version of Call of Duty's Infected mode, specially rejigged to better suit the battle royale format. More details can be found on Treyarch's website.
Operation Apocalypse Z will launch tomorrow, 9th July, on PlayStation 4, and will be available on Xbox One and PC at a later date.