Call of Duty: Black Ops 4 players have spotted bloody Blackout environmental storytelling
Brains.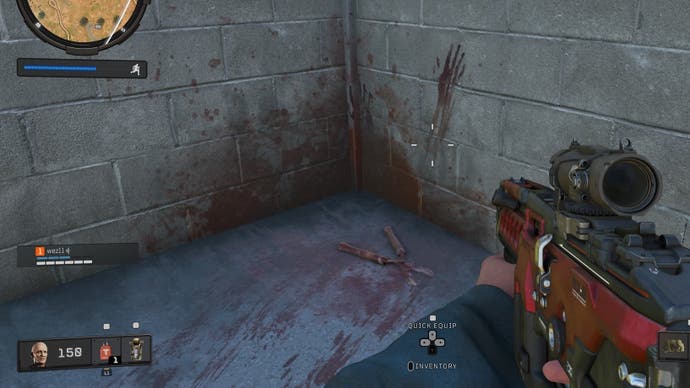 Call of Duty: Black Ops 4 players have started to notice zombie-themed changes to the Blackout map ahead of a big update due tomorrow.
Treyarch has updated the battle royale map to add splashes of blood in various parts of the game.
The cool thing, though, is players have started to notice some environmental storytelling in the Blackout map - and they've even come up with theories as to what's happened in some areas.
Perhaps the best example of this spotted so far is in the south east corner of Graveyard (itself just south east of Asylum), where fans have spotted a spade, some refuse sacks and blood on some steps leading to more blood inside a mausoleum that leads to a pair of garden shears left on the floor by a bloody wall.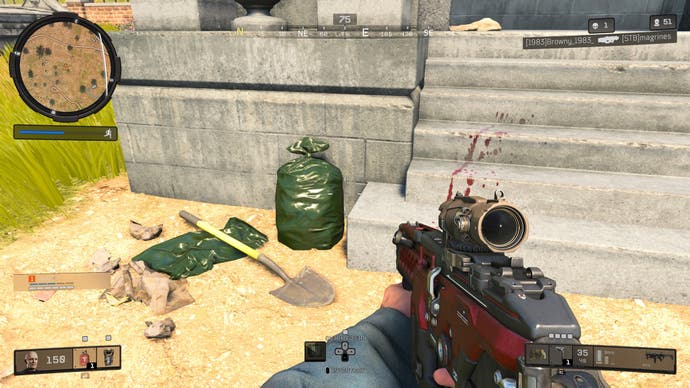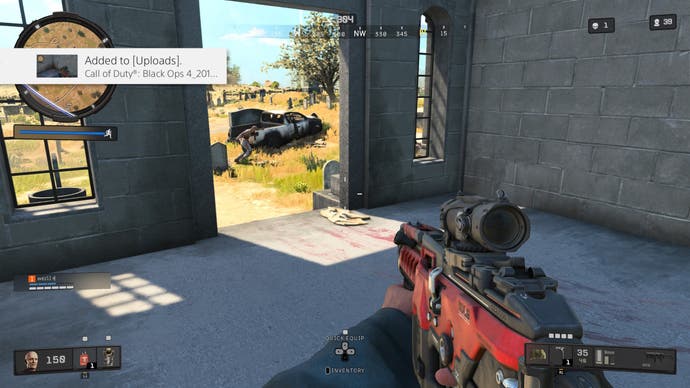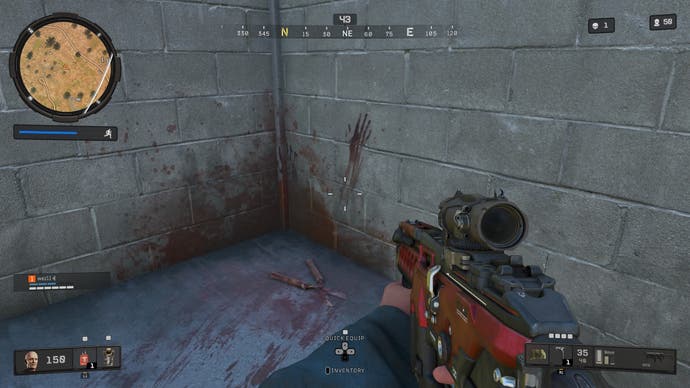 Redditor Wyowa then discovered this new scene links to another new scene nearby. In the cemetery is a truck - added to the map recently - that looks like it's crashed into a headstone.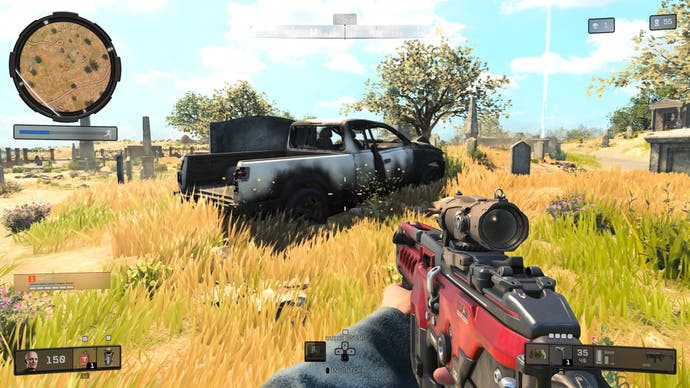 Over to Wyoma:
"It would appear that some citizen decided he should come up and bury the dead in the graveyard but they turned into zombies before he could get there causing the truck to crash into a gravestone. The guy/gal then scrambles out and into the cover of the stone mausoleum where he/she is inevitably killed after trying to cut off the zombie head with garden shears."
Some players have taken this Graveyard scene and linked it to other scenes across the map. Redditor raydn122884 spotted blood in Hijacked (the luxury yacht) and Estates, "indicating someone murdered the party-goers and then buried them in the cemetery." That's a long way to drag the corpses, but with plenty of vehicles around, why not?
This is a nice scene for players to uncover, I think - something that Treyarch hasn't shouted about but let the community piece together for themselves. It's hardly on the same level as some of the more elaborate map change teases Epic's made to Fortnite, of course, but it's certainly a good thing for Blackout. And it's always fun to imagine the stories behind video game props (BioShock and Fallout are particularly good at this).
Lore isn't something that Blackout really has, either. The map itself is a strange hodgepodge of well-known Call of Duty maps joined together by nondescript environments. It's not a place with any proper sense of history, So any storytelling is fresh - the idea being something happened in this area not long before you got there.
All these blood-related Easter eggs lead up to Operation Apocalypse Z, which begins tomorrow, 9th July on PlayStation 4. This is a big update to the game, and Treyarch has said it'll see "the undead take over Multiplayer, Zombies and Blackout".