Buy Rocksmith at HMV, support teenage cancer charity
£5 donation for every game sold.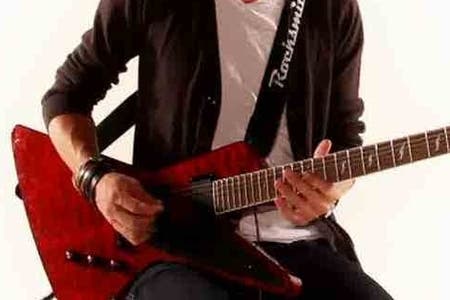 Buy a copy of guitar-teaching game Rocksmith at HMV and £5 will be donated to the Teenage Cancer Trust.
Publisher Ubisoft and HMV will each stump up £2.50 for every game sold.
Rocksmith, which allows you to plug a real guitar into your console and turn into Carlos Santana, launches in the UK on Friday after numerous delays.
"We are exceedingly excited to be launching Rocksmith in the UK this week," Ubisoft UK boss Rob Cooper said. "The game literally provides real-life benefits by teaching people how to play an actual guitar, and we hope to inspire the next generation of rock stars in the UK and beyond.
"Moreover, I couldn't be more pleased to be partnering with HMV to raise much-needed funds for Teenage Cancer Trust."
The charity helps improve the quality of life and chances of survival for those with cancer aged between 13 and 24, and has so far set up nearly two dozen specialist units within UK NHS hospitals. So if you're thinking of buying Rocksmith, HMV isn't a bad place to do so.