Assassin's Creed 3 playable at Eurogamer Expo
Ubisoft announces line-up for September show, also including Just Dance 4.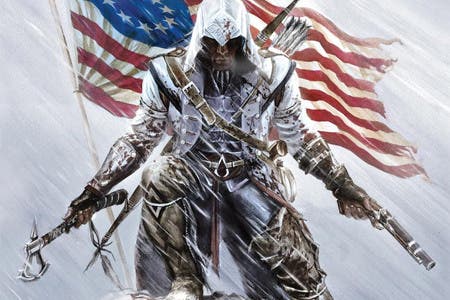 With E3 finally out of the way, we're getting the point where we can start to announce some of the games and developers who will be making their way to this year's epic, four-day Eurogamer Expo, taking place at Earls Court from 27th-30th September 2012.
So let's start off with a big one. Today we can announce that Ubisoft will be bringing Assassin's Creed 3 to the Expo over a month ahead of its official release so that you can play it for yourself on the show floor.
Not only that, but we'll have a full-size "Disco Bus" showcasing Just Dance 4, along with Rocksmith - the game that lets you plug in a real guitar or bass and learn while you play - as well as Far Cry 3.
Tickets for the Eurogamer Expo, sponsored by Virgin Media, are available now at the official Eurogamer Expo website.
This year's Eurogamer Expo takes place over four days at Earls Court in the heart of London from 27th-30th September. As well as the usual massive show floor full of hands-on gaming on consoles, PC and handhelds, we'll have an expanded Indie Games Arcade, tournaments, cosplay, retro games and the GamesIndustry Fair for trade and recruitment.
We are also cultivating our biggest and most spectacular line-up of developer session speakers for 2012 and will start announcing those soon. Last year BioWare's Greg Zeschuk and Ray Muzyka unveiled the release date for Star Wars: The Old Republic, and we also had Naughty Dog showing Uncharted 3 among many others. Some of the names we have for this year should top that and then some.
Look out for more announcements soon, then, and head over to the Eurogamer Expo site to pick up your tickets. We're less than 100 days away.