Ubisoft Rocksmith Tour bus doing global festival crawl
Attending Isle of Wight, Reading and Bestival festivals.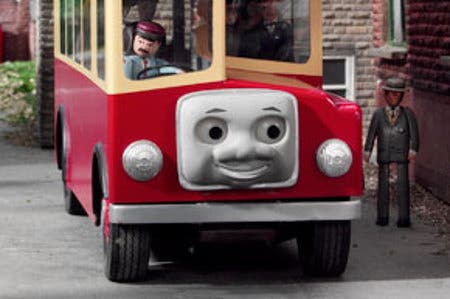 Ubisoft will park a double-decker Rocksmith Tour bus at most of the world's major music festivals this summer.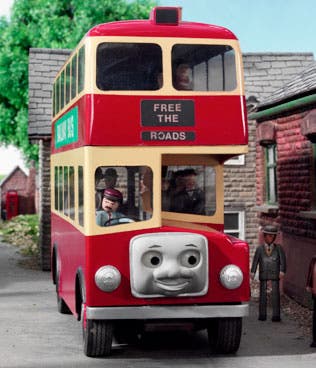 In the United Kingdom, those festivals will be Isle of Wight (22nd to 24th June) Reading Festival (24th to 26th August) and Bestival (6th to 9th September).
The tour bus will also chug along to Gamescom on 17th to 19th August.
The bus will have game pods on which to play Rocksmith, Ubisoft's guitar-teaching game. The Rocksmith Tour Bus will also host competitions giving the chance win real guitars.
Rocksmith's one giant interactive music lesson. A special lead plugged into an electric guitar's jack port translates the instruments output into a language the game understands. Then, through mini-games and Guitar Hero-like transposition, Rocksmith teaches you to play guitar.
The game's already out in the US, but doesn't land here until October.
Germany - Rock am Ring (01-03/06/2012 - Nürburg)
Sweden - Sweden Rock Festival (06-09/06/2012- Sölvesborg)
France - Hellfest (14-16/06/2012 - Clisson)
Switzerland - Greenfieldfestival (15-17/06/2012- Interlaken)
United Kingdom - Isle of Wight (22-24/06/2012 - Isle of Wight)
Austria - Donauinselfest (22-24/06/2012 - Vienna)
France - Les Eurockéennes (29/06/2012 - 01/07/2012 - Belfort)
Denmark - Roskilde festival (30/06 - 08/07/2012- Roskilde)
Italy - Heineken Jammin Festival (05-07/07/2012 - Milan)
Switzerland - Open Air Frauenfeld (06-08/07/2012 - Thurgovie)
France - Musillac (13-15/07/2012 - Aix-les-Bains)
Germany - Wacken Open Air (02 - 04/08/12 - Wacken)
Germany - Gamescom Festival (17-19/08/2012 - Cologne)
Switzerland - Open Air Gampel (19-22/08/2012- Gampel)
United Kingdom - Reading Festival (24-26/08/12 - Reading)
United Kingdom - Bestival (06-09/09/2012 - Isle of Wight)