Bungie's MMO style sci-fi FPS Destiny out 2013 as an Xbox 360, next Xbox timed exclusive
Expansion packs codenamed Comet revealed. Marathon 2 in the works.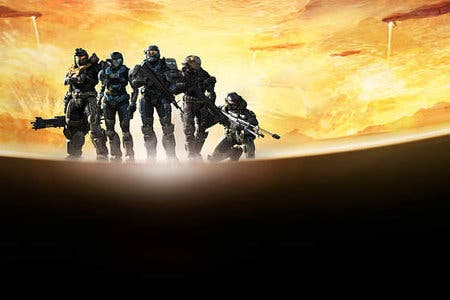 Bungie's next game Destiny will launch in the autumn of 2013 initially on Xbox 360 and the next Xbox, according to the former Halo developer's contract with new publisher Activision.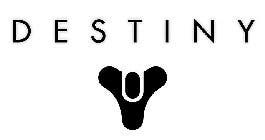 The contract, published by the LA Times and made public as part of the lawsuit between Activision and Call of Duty creators Jason West and Vince Zampella, reveals Bungie has signed up to make four "sci-fantasy, action shooter games" in the Destiny universe every other year from autumn 2013 to 2019.
On top of that, Bungie will make four downloadable expansion packs codenamed Comet every other year from autumn 2014 up to 2020.
The first Destiny is for the Xbox 360 and the next Xbox, called the Xbox 720 in the document. It will be sold in shops, but will be boosted by DLC, subscriptions and micro-transactions. Activision and Bungie are considering a PlayStation 3 port for release in 2014. Subsequent Destiny games will be made for Xbox consoles, PlayStation 4 and PC, if they are considered feasible.
Under the terms of the deal as of 16th April 2010 (when it was signed), Bungie will get royalties of between 20 and 35 per cent of "operating income", which is the amount left after Activision deducts costs, including development, production and marketing expenses. As the LA Times points out, the terms of the deal may have changed since then.
Additionally, Activision will pay Bungie $2.5 million a year in bonuses between 2010 and 2013 if it meets quality and budget milestones. Bungie will get another $2.5 million if the first Destiny game ends up with a 90 or better review score average on GameRankings.com 30 days after launch.
Activision can terminate the contract without penalty if Destiny doesn't sell at least five million units in the first six months of release.
Meanwhile, Bungie is allowed to work on a follow up to its 1994 Mac game, Marathon. But it's not allowed to devote more than five per cent of its staff to the project while it's working for Activision.
Reacting to the leak, Bungie confirmed the 2013 release date for the first Destiny game, saying: "Well, that just happened..."
"So, yeah. While we're not ready to show you what we've been working on, we can reconfirm that we are hard at work on our new universe. We can't wait for you to see it.
"See you starside in 2013."
Destiny was first mentioned as Bungie's next game last year, when it was described by a former employee as "World of Warcraft in space".
It's a first-person shooter powered by a brand new game engine with matchmaking and other online modes.
In early 2010, Bungie's Joseph Staten teased a GDC audience by asking, "Wouldn't it be great if we could make a world that was always there for you?"
In late April 2010, Bungie and Activision announced a 10-year multi-platform publishing deal.
"I can't get into specifics," answered Bungie community director Brian Jarrard, "but we're definitely looking at building a universe that people want to spend time in.
"Much like Halo but we have much more grandiose vision here, so it's a long-term partnership for us.
"We're really embarking on something that will be a significant undertaking for the studio that will involve multiple games set inside this brand new IP and universe."
More recently, in May 2011, it was discovered that a company called Podophobia Entertainment set up by two Bungie employees Harold Ryan and Martin O'Donnell filed a trademark for Destiny in 2009, and renewed it in March 2011.
The listing describes it as "computer game software downloadable from a global computer network."