Blizzard to remove option to buy loot boxes with real money from Heroes of the Storm
Loot out!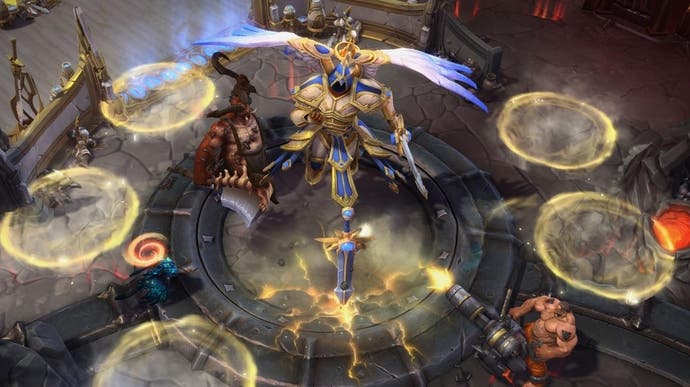 Blizzard has removed the ability to purchase randomised loot boxes with real-life money from its MOBA, Heroes of the Storm.
The latest private test server patch notes (thanks, RPS) don't go into much detail and simply state: "Loot chests are no longer available for Gem purchase. Rare loot chests are now available for Gold purchase (3000 each)".
There's an assortment of in-game currency types in Heroes of the Storm, but Gems are the only ones you can buy with real-life money. So while you'll still be able to spend your real life cash to buy Gems and purchase Heroes, Bundles, Stimpacks, and Featured Items, you'll only be able to buy randomised loot boxes with in-game currency.
Blizzard hasn't detailed why it's made the change, but it's possible the changes come as gambling regulators across the world have become increasingly interested, and concerned, with the controversial microtransactions, with the United States Federal Trade Commission also indicating it is investigating how loot boxes impact children. Loot box mechanics have been outlawed in Belgium and the Netherlands, and Apex Legends players have begun changing their region to Belgium to swap randomised battle pass loot boxes for crafting metals instead.
Blizzard recently cut back on Heroes of the Storm by shrinking the game's team and cancelling its big esports events. Staff were moved to other internal projects, and there was no official word on how many people are left working on the MOBA.