Blizzard says Overwatch's new systems are already improving in-game behaviour
But we're not sure of the impact in Europe just yet.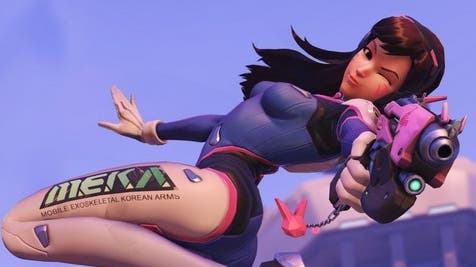 Overwatch boss, Jeff Kaplan, has reported positive changes since Blizzard introduced its Looking For Group (LFG) and Endorsement systems last month.
The new systems - introduced at the end of June - seek to improve the experience of the Overwatch community by rewarding positive in-game behaviours.
While Kaplan has yet to share the full analysis across all territories, in a brief forum post he confirmed that abusive chat in competitive matches is already down 26.4 per cent in the Americas, and 16.4 per cent in Korea.
Kaplan also reported that the number of daily players being abusive has dropped by 28.8 per cent and 21.6 per cent in the Americas and Korea respectively. "We're really pleased with the community's efforts to make OW a better place!" Kaplan concluded. "Thank you all! And we'll keep working on iterating on these features to make them better as well as exploring other systems to improve the gameplay environment."
Although many players view in-game communication as vital to competitive success, the Overwatch community has struggled to control toxicity, particularly towards female players. Blizzard introduced these systems in a bid to better reward positive behaviours and therefore improve the online experience for its players.
While some fans queried why Kaplan chose not to share more data, he was quick to stifle concern about the lack of European analysis, confirming that it was merely because the team "don't have all the stats reported yet... sorry".